HPRT TP80N Thermal Receipt Printer: Enhance Retail and Restaurant Operations
In an age where customer experience reigns supreme, the retail and restaurant sectors are undergoing a transformative shift. Gone are the days of simply offering a product or service; today's discerning consumers crave a seamless, tailored journey from beginning to end. 
A key element of this enhanced experience is the checkout process, where receipts have evolved into multifunctional tools for both record-keeping and brand promotion. The new HPRT TP80N Thermal Receipt Printer is specifically designed to meet businesses' diverse ticket printing needs.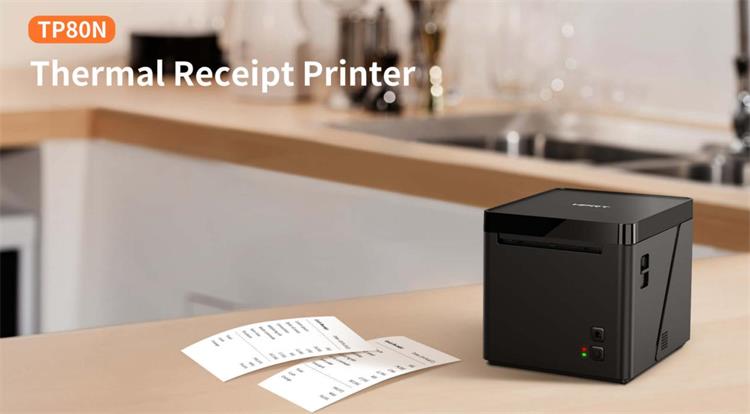 1. Aesthetic Brilliance in a Compact Body
With its exquisite and compact design, this POS printer effortlessly complements any retail or restaurant setting, adding a touch of elegance while saving valuable counter space.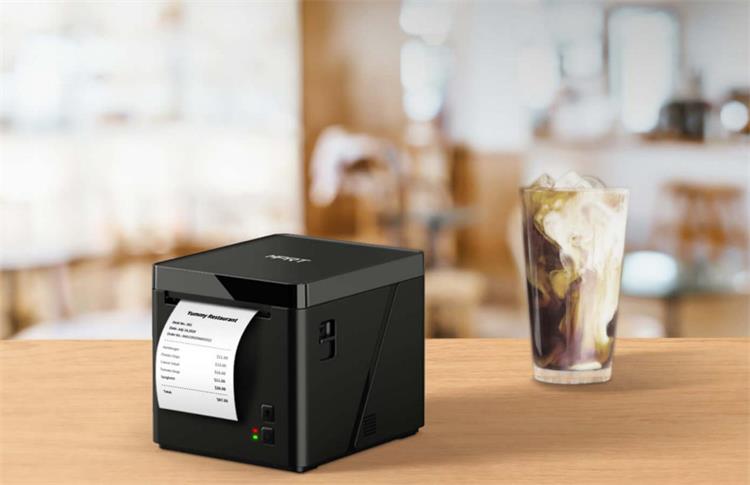 2. Side-Opening Cover: Cutter Jam Auto-Elimination
Bid farewell to the inconvenience of top-loading paper rolls and cutter jams. The TP80N features a unique side-opening lid, making paper roll replacements a breeze. And it incorporates a unique cutter design that automatically clears cutter jams. Simply open the lid for effortless cutter jam removal.
Additionally, this thermal receipt printer accommodates both 58mm and 80mm print widths and is compatible with recyclable thermal paper, making it a sustainable option for environmentally conscious businesses.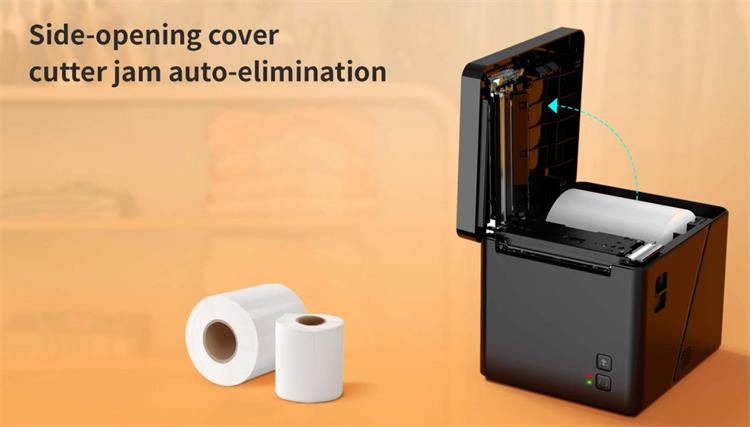 3. Built to Last: Gear Dust-Proof Design
In environments like retail shops and restaurants, dust and debris can easily infiltrate the printer. When dust particles accumulate on the gears, they can cause friction and wear and tear, leading to operational issues like jamming and inconsistent print quality.
TP80N's gear dust-proof design serves as a protective barrier that prevents dust from entering the gear mechanisms. This ensures smoother operation, reduces the need for frequent maintenance, and significantly extends the lifespan of the printer. 
4. A Marketing Powerhouse with Multi-Language Support
The TP80N goes beyond basic printing. The thermal receipt printer supports multi-language and barcode and QR code printing, turning each receipt into a powerful marketing tool.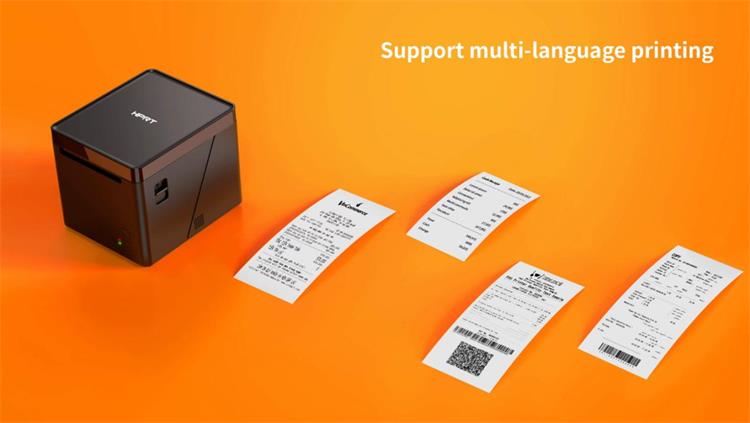 Picture a chic boutique using QR codes on receipts to guide customers to an exclusive online promotion, or a bustling tourist restaurant printing multi-lingual receipts to accommodate a global clientele. From cafes announcing seasonal specials via QR codes to airport shops catering to international travelers with multi-language receipts, the TP80N adapts seamlessly to diverse business needs.
Additionally, the TP80N POS printer is equipped with multiple precise media detection technologies, delivering accurate, offset-free printing for clear and precise results, thereby enhancing the customer experience.
5. Versatility for Every Business Scenario
Adaptability is key in today's fast-paced business world. The TP80N ticket printer offers a range of interface options, including standard USB, Ethernet, and Cash Drawer, with optional Wi-Fi and Bluetooth. 
In large supermarkets where stability is crucial, wired connections are often the go-to choice. On the flip side, for agile setups like pop-up stores or outdoor markets, wireless options like Wi-Fi or Bluetooth offer the flexibility needed to adapt on the fly.
Designed to work seamlessly with multiple operating systems—including Windows, MacOS, and Linux—as well as Javapos and OPOS, the TP80N retail receipt printer can effortlessly integrate with various POS and cash register systems. This makes it an ideal choice for a wide range of settings, from retail stores and supermarkets to convenience stores and restaurants.
The HPRT TP80N is a cost-effective thermal bill printer for any business looking for efficiency, versatility, and sustainability. With its innovative features like the side-opening lid and compatibility with recycled thermal paper, it sets a new standard in the receipt printer market.