HPRT N41 4x6 Shipping Label Printer Overview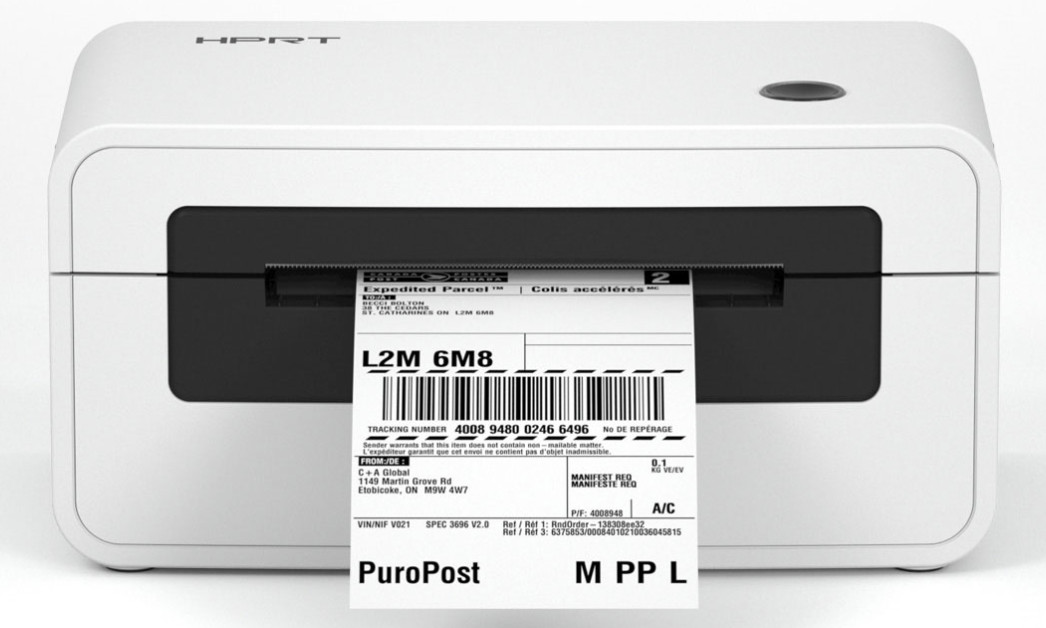 Brief introduction:
HPRT N41 is a 4x6 label printer that adopts direct thermal printing technology, no toner or ink is needed. This commercial-grade 4x6 shipping label printer is mainly used to print shipping, address, and postage labels. N41 is compatible with major shipping platforms, such as UPS, FedEx, DHL, Shipstation, easy post, ShipWorks, Shipping easy, etc., and e-commerce platforms, such as Amazon, eBay, Shopify, Shopee, etc.)

It is a high-speed(up to 100mm/s) printer perfect for shipping packages for small businesses.
Product tech information
Printing Resolution:203dpi
Printing Speed Maximum:4 ips (100 mm/s)
Printing Width Maximum: 108mm
Printing Length Maximum: 300mm
Sensors: Label edge detection, Out of paper detection, Gap detection, Black mark detection, Cover open detection
Programming  language: TSPL
Label design software:BarTender, NiceLabel, CodeSoft
Product features
N41 Shipping label printer is a hot seller worldwide. What makes 600,000 customers choose it? Here, we've grabbed some features for your reference.
1. Super compact. N41's size: 220mm(L)x 120mm(W) x 108mm(T). It won't take much space on your desktop.
2. High-speed and stable printing, up to 3300 labels printed per hour. If you are having tons of orders during the holiday season, N41 can satisfy your needs. 
3.Make full use of every paper. The printer can automatically inhale the first paper and then return to the initial position, without wasting the first paper as other printers do.
4. Durable. N41 is equipped with a customized thermal print head that supports printing up to 160,000 standard shipping labels.
If you need a wireless 4x6 thermal shipping label printer. N41 Bluetooth version can satisfy your requirement.
HPRT N41 is more than a shipping label printer. It not only supports label paper, but is also compatible with thermal paper, and black mark paper can be applied in retail, hospitality, and manufacturing industry.

HPRT is a professional printer supplier who has 18-year experience in the thermal printer manufacturing industry. HPRT N41 shipping label printers are sold worldwide. If you are interested in distributing or reselling shipping label printers, please leave a message, and our sales team will contact you within 24 hours.