HPRT HT300 Thermal Transfer Label Printer: Efficient QR Code Printing for Equipment Inspection
Machinery and equipment are vital assets for factories and enterprises, making regular maintenance and inspections crucial tasks. However, as businesses expand and the number of devices increases, traditional form management and Excel spreadsheets are no longer sufficient for large-scale equipment management. To address this challenge, manufacturers, factories, and construction sites are turning to QR code-based equipment inspection systems. In this article, we'll delve into how this system operates and how to efficiently print QR code labels required for these devices using a thermal transfer label printer.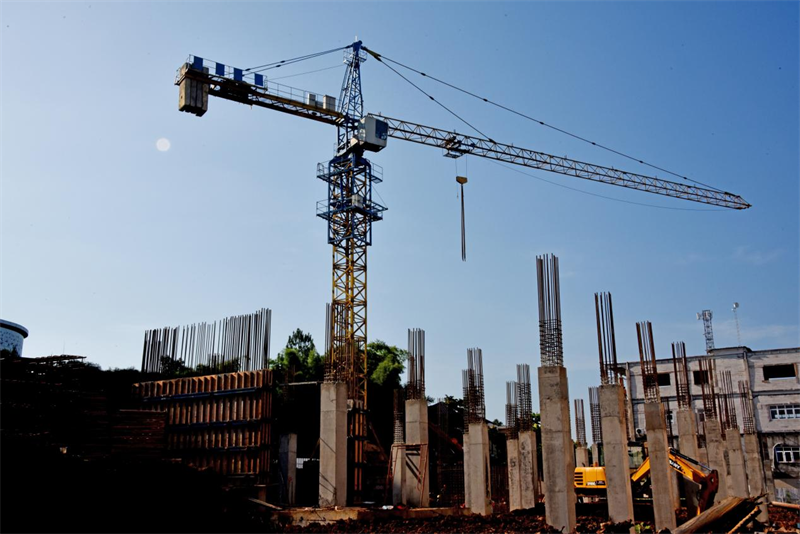 What is QR Code Equipment Inspection System
Simply put, a QR code equipment inspection system allows inspectors to use mobile devices to scan QR codes on machinery. This redirects them to a specific page where they can instantly submit inspection results in various formats such as text, images, and videos, thereby completing the equipment check swiftly and efficiently. This can be facilitated through an equipment inspection software or a field inspection app.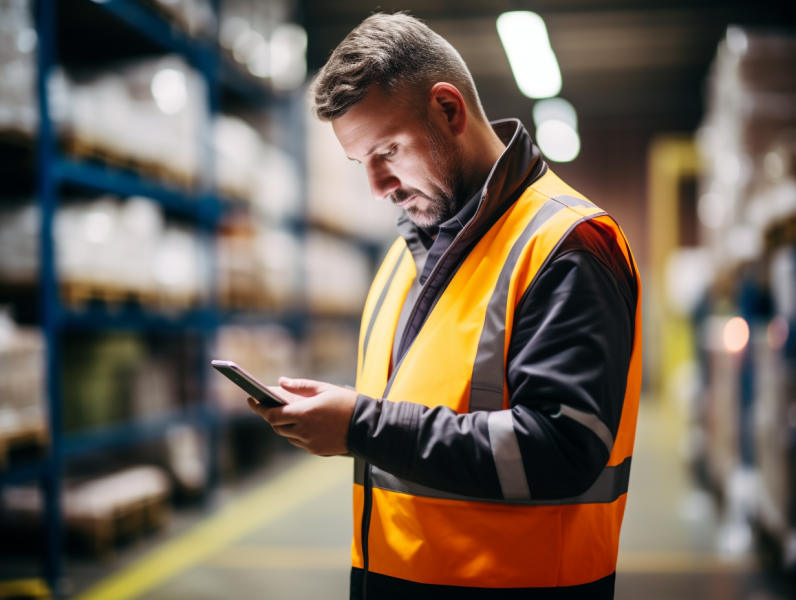 QR Code Technology in Equipment Inspection System
The essence of this inspection system lies in the application of QR code technology. Unlike one-dimensional codes that can only store limited text and numerical information, QR codes offer significantly higher data capacity and versatility. They act like miniature databases, storing various types of data, including web links, email addresses, geographical locations, and payment information.
Thanks to the widespread use of mobile devices, the market potential for the integration of QR codes with these devices is enormous. A simple scan redirects the mobile device to any desired web page or app, making it highly useful in various scenarios ranging from digital payments and social media to equipment management through an app for inspections.
In the context of equipment inspection, QR codes serve as a "data interface." Inspectors can use their smartphones to scan the code, providing immediate access to information. This allows them to quickly navigate to the daily checklist or inspection log of the target equipment, eliminating the need to carry pre-printed checklists and writing tools. The result is a more efficient and smooth inspection process, facilitated by inspection tracking software.
Custom development of inspection software or safety inspection apps is usually carried out based on the specific needs of the enterprise. This includes designing the target page to which the QR code redirects, whether it displays detailed equipment information, such as the model, purchase date, last maintenance date, or an equipment checklist. Provisions are also made for a repair process, including steps for adding new repair orders.
How to Print Equipment QR Codes?
In this system, each piece of equipment typically has a unique QR code to ensure quick redirection to relevant information pages or forms after scanning. Given that these devices often operate in harsh environments—like hot, humid factories, construction sites exposed to the elements, or fire safety equipment under strong light—how can one obtain high-quality QR code labels?
HPRT's HT300thermal transfer barcode printer employs advanced thermal transfer technology and is paired with high-quality carbon ribbons. 
1.Versatile & Durable Label Printing
HT300 QR code printer supports printing on multiple types of label materials, commonly used for identifying factory machinery, public utilities, property management equipment, and large amusement facilities, such as PP, PET, and PE. These printed labels not only adhere tightly to the equipment but also offer excellent waterproof and chemical-resistant properties. They can withstand extreme weather conditions like UV rays, maintaining clarity and readability for extended periods.
This thermal transfer barcode printer offers excellent adaptability and flexibility, accommodating paper rolls of 20-118mm width and 300m length carbon ribbons, supporting long-duration, high-intensity QR code printing tasks. 
2.Precise QR Code Printing
HT300 can print various one-dimensional barcodes like Code 93, Code 128, UPCE, as well as two-dimensional barcodes, including QR codes and DataMatrix. Its multiple media detection design ensures precise positioning, avoiding print offset.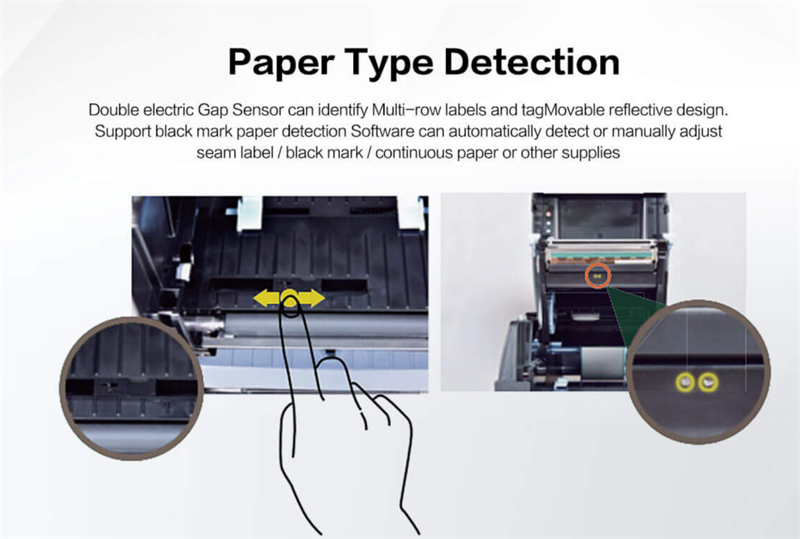 3.Well-Designed for Stability
Not only is the HT300 QR code printer well-designed, but its integrated printer mechanism design also makes printing more stable, while its carbon ribbon module design simplifies the installation process. 
4.Easy Bulk QR printing
For enterprises with hundreds or even more devices, how to bulk print these equipment QR codes? The accompanying HereLabel software is your go-to solution for bulk QR code printing.
This free label design software comes with a rich library of industry templates that you can choose and edit. More importantly, the software supports printing labels from Excel. You only need to organize the equipment information into an Excel spreadsheet, then import it into the software for easy QR codes printing.
By adopting a QR code-based equipment inspection system, organizations can significantly improve their operational efficiency. And clear and readable QR codes are key to the successful operation of an equipment inspection system. 
Choosing HPRT's HT300 barcode label printer lays a solid foundation for your equipment management. Its stable performance and adaptability make it a reliable choice in various fields, including manufacturing, property management, electrical facilities, construction sites, and fire safety. 
If you're looking to find the perfect QR code label printer for your equipment inspection system or app, or if you're interested in exploring HPRT's range of barcode printers, don't hesitate to contact us at any time. We're here to assist you in making the best choice for your needs.