3 Best Bluetooth Printers for Home Use in 2023: Photo, Label and A4 Printing
Gone are the days when printers were bulky, noisy, and tethered to a computer. Today, Bluetooth printershave revolutionized the way we think about home printing, offering a range of features that make our lives easier and more organized. In this article, we will explore some of the best portable Bluetooth printers for home use that can truly elevate your daily routines.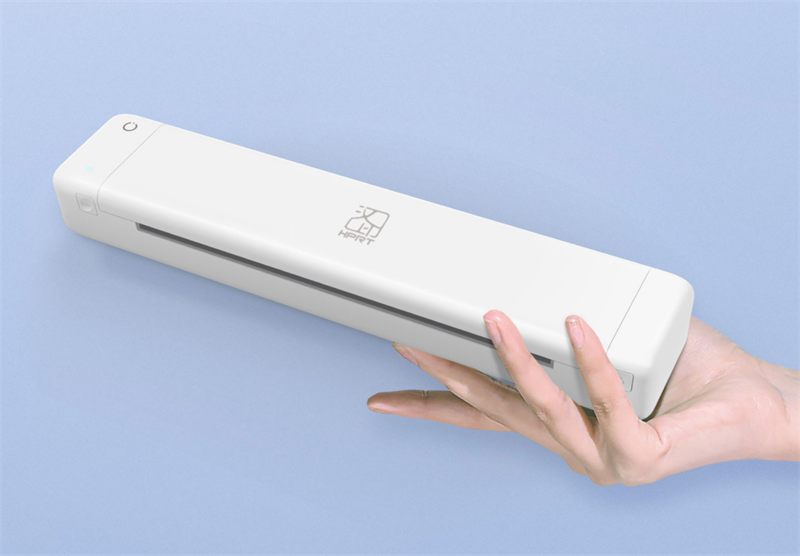 How to Select the Best Bluetooth Printers
Before we delve into our top selections, let's take a moment to discuss what makes a printer qualify as one of the best Bluetooth printers for home use. Here are some key characteristics to consider:
1.High-Quality Print
When it comes to choosing a Bluetooth printer, print quality should never be compromised. A top-tier printer should deliver crisp, vibrant, and detailed prints, whether you're printing photos, labels, or documents.
2.Stable Connection
A reliable connection is crucial for seamless printing. The best Bluetooth printers for iPhone, iPad, and other devices ensure that you can print without interruptions, offering a stable and consistent connection throughout the printing process.
3.User-Friendly and Low Maintenance
Ease of use is another essential factor. A compact printer should be intuitive to operate, requiring minimal setup. Moreover, low maintenance is a bonus, as it saves you time and effort in the long run.
4.Space-Saving Design
In today's homes, where space is often at a premium, a small home printer with a compact design is highly desirable. It should be portable enough to move around easily, fitting comfortably in various spaces around your home.
Best Bluetooth Printers for Versatile Home Printing Needs
Photo Printing - HRPT CP2100 Portable Photo Printer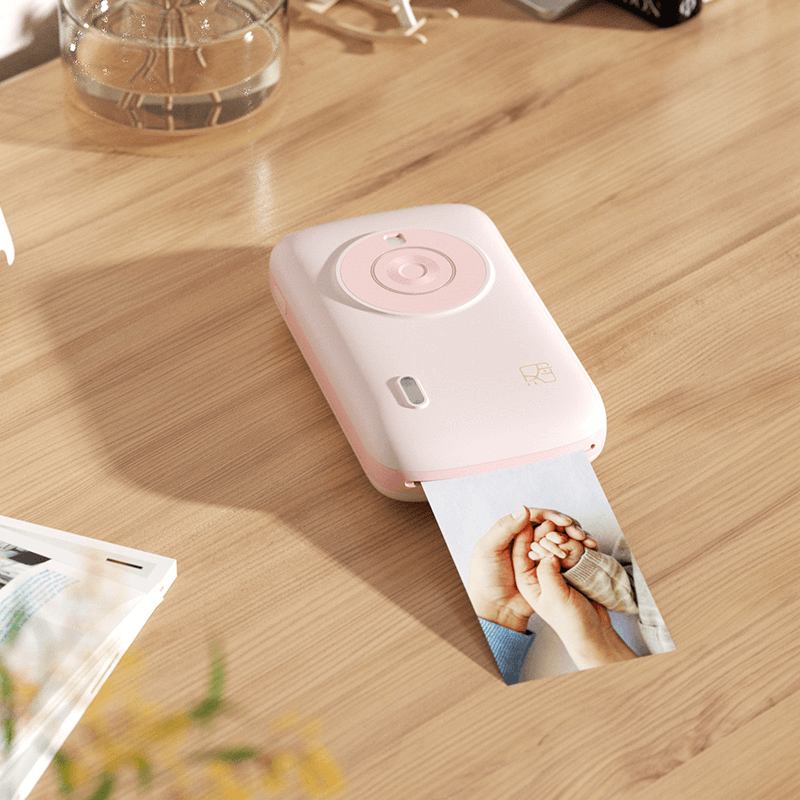 The CP2100 is not just a mini bluetooth photo printer; it's an indispensable tool for immortalizing your most treasured memories. Whether it's family gatherings, outdoor escapades, or your DIY scrapbooking endeavors, this portable Bluetooth printer offers you the freedom to print those perfect moments instantly.
Features:
●Portability: This instant pocket printer is designed to fit snugly in the palm of your hand, making it your go-to travel printer for capturing memories wherever you are—be it at home, in the great outdoors, or at various social events.
● Dye-Sublimation Printing: The CP2100 wireless photo printer employs cutting-edge dye-sublimation printing technology to produce photos of superior quality. With a resolution of 300 DPI, each printout showcases clear and vivid textures. Moreover, an automatic lamination process ensures that your photos will remain vibrant and fresh for years to come.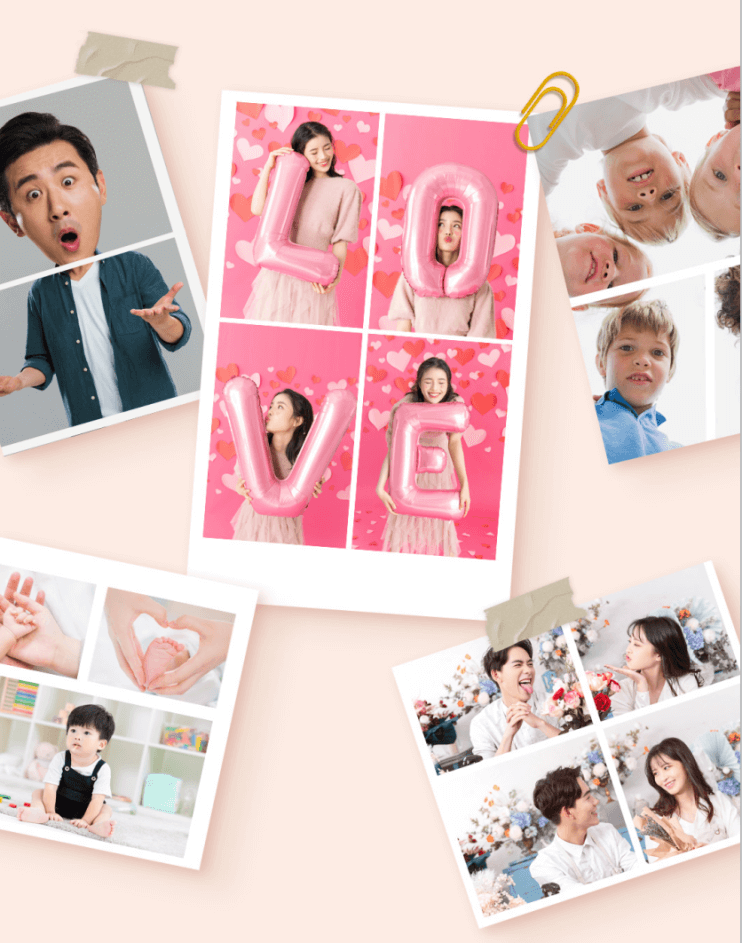 ● One-Click Ribbon Replacement: This mini photo printer features a unique integrated ribbon cartridge design, simplifying the process of replacing consumables. With a one-click startup, your printing experience becomes smoother than ever.
● Comprehensive Photo Printing App: Easily connect this mini printer for iPhone or Android devices for hassle-free printing. The free photo printing app "HeyPhoto" offers a rich array of photo editing, cropping, and beautification features, catering to your diverse creative needs.
Label Printing - HPRT T20 2-Inch Thermal Label Printer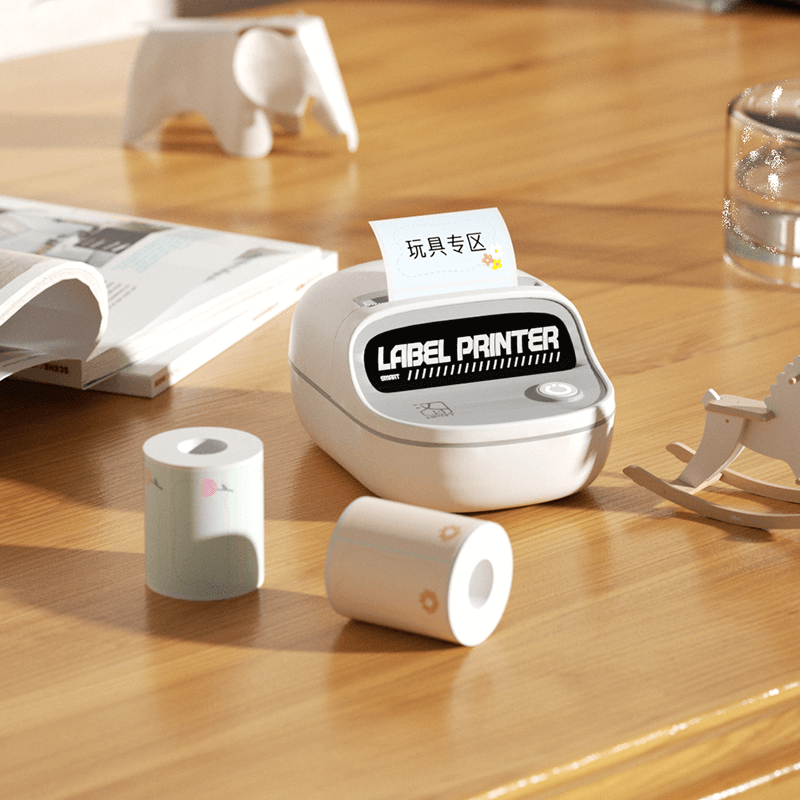 Imagine a living space where efficiency and organization reign supreme. With the T20 2-Inch thermal label printer, your kitchen storage solutions and wardrobe optimization are just a print away. This pocket printer is not just about cabinet organizers or pantry organizers, it's also your go-to device for tracking the expiration dates of fresh produce in your fridge storage and ensuring the shelf life of your cosmetics. Make your home a sanctuary of well-ordered living and space-saving ideas.
Features:
● 25~50mm Printing Width: The T20 bluetooth thermal label printer accommodates a range of label widths up to 50mm, providing more room for printing and resulting in more eye-catching labels. Officially supplied labels are available in a variety of colors and styles, such as white, transparent, floral, and color-blocked options. This flexibility not only makes your labeling efficient but also adds an aesthetic touch to the process.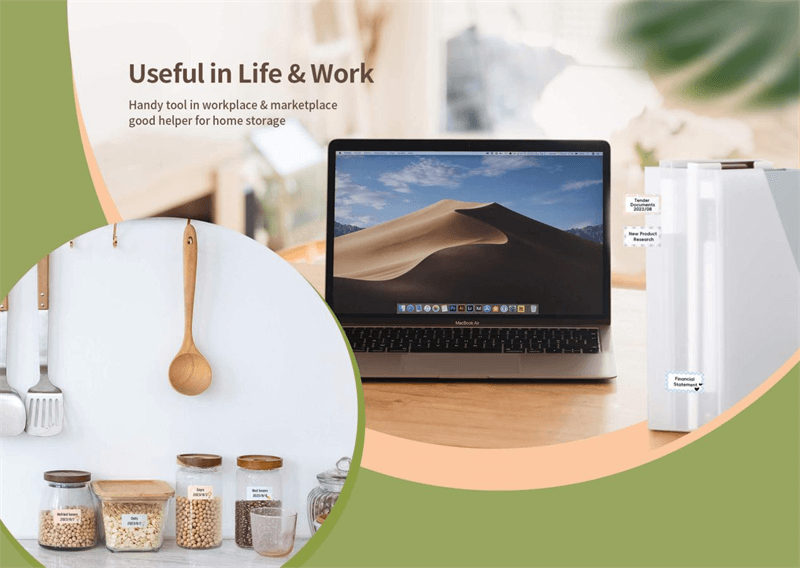 ● Ease of Printing: Utilizing HPRT's specialized software, you gain access to an extensive library of templates for printing barcodes, QR codes, logos, and icons, along with a variety of decorative fonts and stickers. These customized templates can be cloud-stored for future use, adding a layer of convenience.
● Easy Paper Loading with RFID: The T20 handheld label printer comes equipped with a unique RFID material recognition feature. Simply insert the label paper and connect it to your smartphone; the system will automatically identify the material, making printing hassle-free.
● Long-lasting Printing: The T20 bluetooth sticker printer is fitted with a high-capacity lithium battery that allows you to print up to five rolls of labels on a single charge. It also supports a Type-C interface for plug-and-play convenience, so you never have to worry about running out of power, even when you're on the go.
A4 Paper Printing - HPRT MT800Q Mobile A4 Printer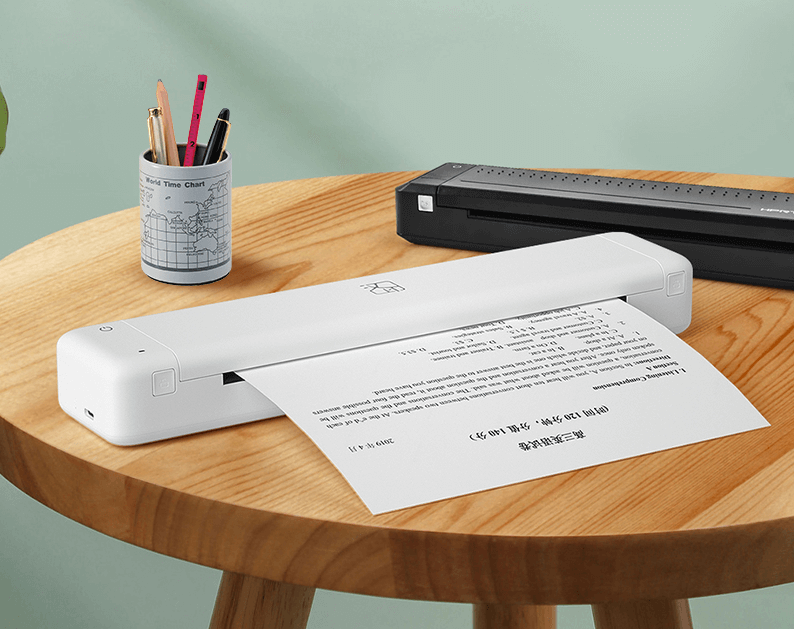 Tired of running to the copy shop downstairs for temporary contract printing, children's homework, or home office document output? The MT800Q A4 Printeris your all-in-one document printing solution.
This compact printer weighs just about 500 grams and is the size of a pencil box, but don't let its size fool you. It can easily print web pages, Word/PDF documents, and image-converted files from mobile devices like smartphones and tablets, making it the ideal choice for home offices, study, short trips, or mobile printing.
Features:
● Ink-Free Printing:The MT800Q Bluetooth Printer utilizes thermal transfer printing technology, delivering high-definition imaging at 300 DPI. It supports A4 copy paper printing, producing full, delicate text that is fade-resistant and water-resistant.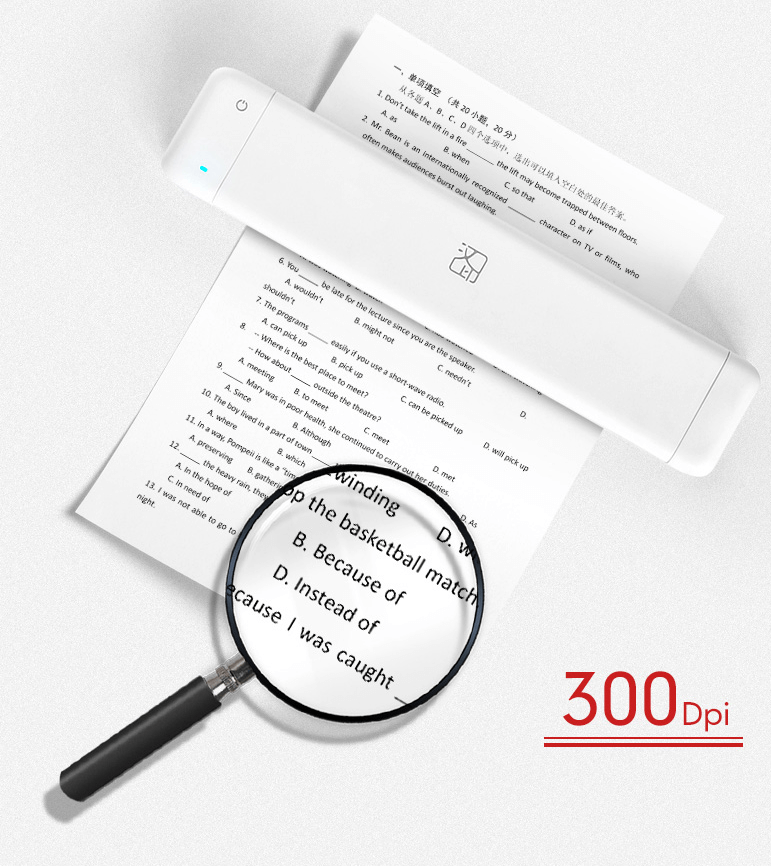 ● Convenient and Efficient: This wireless inkless a4 printer uses eco-friendly carbon ribbons for easy replacement, eliminating the risk of clogs and ink jams. Its automatic paper-feeding feature further enhances user convenience.
● Stable Bluetooth Connection: The MT800Q features dual-mode Bluetooth technology, effectively isolating excess signal interference. No need for complicated driver installations; you can quickly connect and start printing.
● Super Durable: This small home printer is equipped with a high-quality print head that has a lifespan of up to 50,000 meters, roughly equivalent to printing 160,000 sheets. It comes with a 2000mAh high-capacity battery, offering up to 26 hours of standby time and can print 70 sheets on a single charge. It supports various charging methods, including power banks, car chargers, and computers, ensuring you stay productive in any situation.
In the realm of home printing, Bluetooth printers are showing unprecedented vitality and potential. These highly convenient devices, from mini portable printers to mobile printers, are gradually reshaping our expectations and needs for home printers.
HPRT, as a professional printing equipment supplier, has been continuously innovating in the field of portable Bluetooth printers. We not only provide high-quality Bluetooth and mobile printers, but also offers OEM/ODM custom service. So, if you're considering expanding your product line or looking for a partner in mobile printing, HPRT is undoubtedly your first choice. Feel free to get in touch with us.