Case Study: HPRT's TTO Printers Enhance Flexible Food Packaging in Russia's Dairy Industry
Clear and accurate labeling is crucial, particularly in the food industry. Thermal Transfer Overprinting (TTO) provides a reliable digital printing method, ensuring contact precision when imprinting barcodes, expiry dates, and other essential information on flexible packaging. By integrating this technology into production lines across various sectors—such as food, pharmaceuticals, and cosmetics—businesses can significantly improve operational precision and efficiency. This article will provide a brief overview of HPRT TTO coding machines and, most importantly, present a case study on HPRT's FC53 in Russia's dairy sector for flexible food packaging batch coding.
1.About HPRT TTO Printers
HPRT has been a continuous innovator in the field of TTO printing, always focusing on customer needs. We have launched a series of customized products to meet the diverse requirements of clients both domestically and internationally. Thanks to our technological prowess, consistent product quality, and excellent after-sales service, HPRT has earned high levels of trust from packaging equipment suppliers and end users in the TTO printer sector.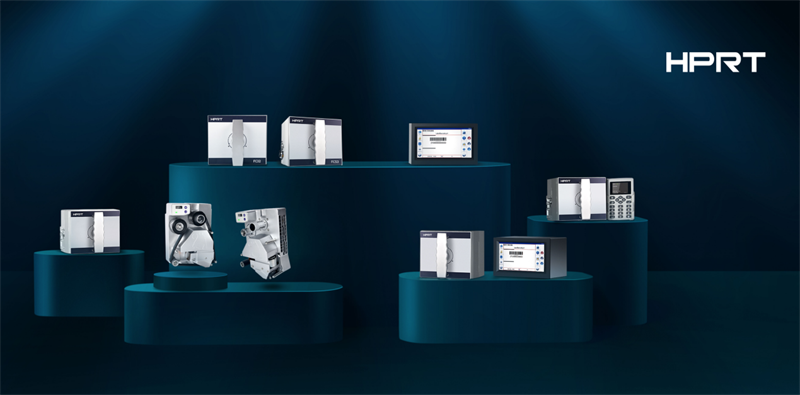 Our product line includes a range of batch coding machines, from basic models designed for printing production dates, serial numbers, and batch numbers, to advanced automatic batch coding machines tailored for high-speed production lines.
We take pride in our flagship products, the FC53 and DC24 series. The DC24 series date coding machine serves as a testament to HPRT's commitment to innovation. This high-performance, cost-effective batch coding machine is an ideal alternative to traditional hot stamping machines and can be easily installed as a replacement on existing hot stamping machine frames.
Our FC53 series, on the other hand, serves as a robust solution for large factories and automated production lines, especially in industries requiring flexible packaging, such as food, pharmaceuticals, and cosmetics. It has received widespread acclaim both locally and globally.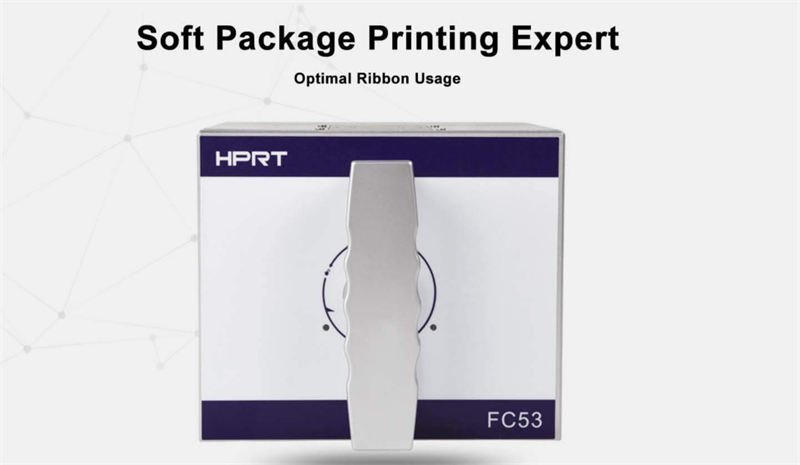 Next, we will explore the unique advantages of the FC53 series TTO printer through a typical application case, focusing on its utility as a batch coding machine for pouch and plastic bag labeling.
2.Case Study: HPRT's FC53 in Russia's Dairy Sector for Flexible Food Packaging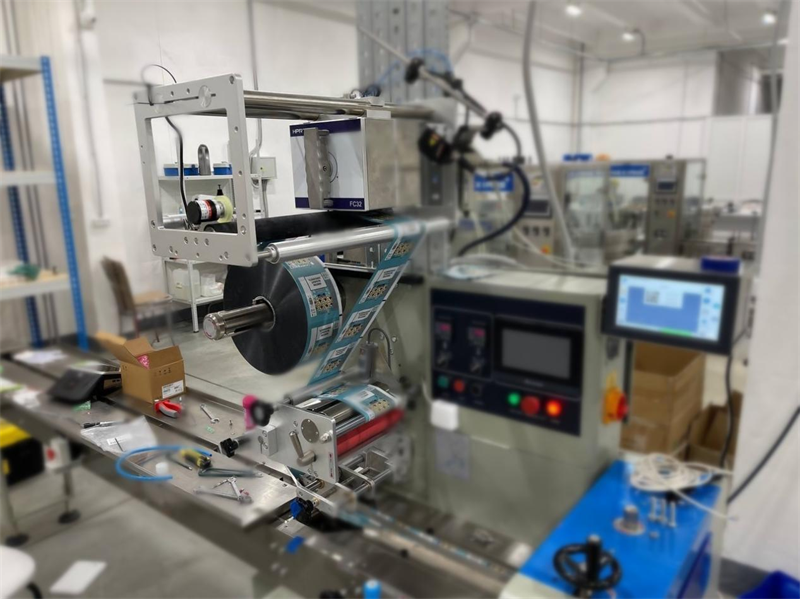 HPRT has forged a significant partnership with a leading enterprise in Russia's dairy industry. This collaboration has led to the integration of HPRT's FC53 series of TTO printers into their flexible food packaging labeling process.
As a frontrunner in Russia's dairy sector, the enterprise boasts a diverse product line, including liquid milk, butter, probiotic beverages, and ice cream. To ensure the accuracy and integrity of product information, they have chosen HPRT's FC53 series automatic batch coding machine. This thermal transfer overprinter is primarily used for precise printing of dates, serial numbers, DM codes, QR codes, and traceability codes on food packaging bags, milk pouches, and butter foil wrappers. So, what makes the HPRT FC53 series the go-to choice for TTO printers?
●Brand Strength
As a professional provider of system printing solutions, HPRT has assembled a top-tier R&D team. We are committed to offering comprehensive printing solutions for home, commercial, and industrial applications, emphasizing safety, efficiency, economy, and environmental friendliness.
HPRT's products are distributed in over 60 countries, earning customer trust through advanced technology and consistent quality. Our after-sales service provides timely, professional support from the customer's perspective.
●Durability
The FC53 series TTO printer features a robust all-metal construction and a high-quality print head developed in-house. It maintains stable performance even in high-intensity work environments like factories and workshops. The ribbon capacity reaches up to 900 meters, effectively reducing replacement frequency and boosting work efficiency.
●Precision Printing
With a 300 DPI print resolution and advanced detection technology, the FC53 series can clearly and accurately print dates, serial numbers, barcodes, QR codes, and DM codes on the flexible packaging bags, and pouches , ensuring flawless printing every time.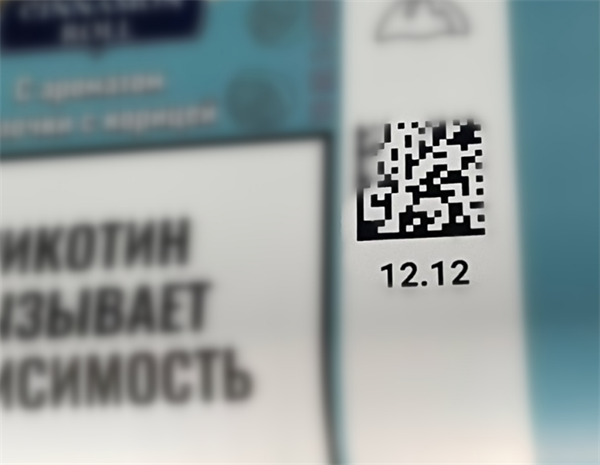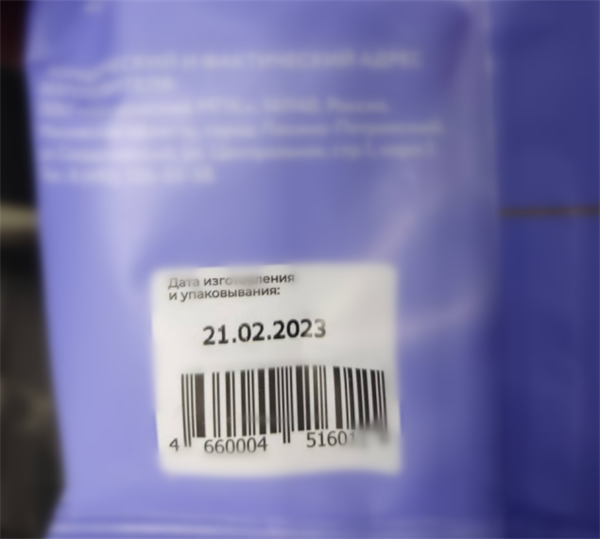 ●Multilingual Compatibility
To meet global market demands, the FC53 series supports multiple languages, catering to different regional usage habits.
●User-Friendly
This coding machine offers touchscreen operation, allowing users to edit print content directly on the machine. It also supports variable barcode printing. With HPRT's exclusive FormatDesigner software, users can customize content more flexibly, such as food and beverage ingredient information.
The FC53 series supports both continuous and intermittent printing, with a print speed of up to 600mm/s. In continuous mode, the print area can reach 53x100mm or more.
This automatic batch coding machine is compatible with various flexible packaging materials, including PVDC PET, PE, NY, CPP, and OPP. It is widely used in food, beverage, pharmaceutical, daily chemical, and cosmetics production lines, making it the preferred choice for enterprises that prioritize precision and efficiency.
HPRT's Diverse Development in Printing Technology
HPRT showcases diversified development in the printing technology sector, covering digital printing, TTO, POS, mobile printing, barcodes, photo printing, and even scanning equipment manufacturing and intelligent software development. Relying on our deep technical expertise and continuous innovation, we are committed to providing high-quality, efficient solutions for our global clientele. Contact us to collaborate with HPRT and find your customized printing solution.