HPRT Digital Textile Printers Steal the Show at SITME '23: Introducing the DA182T Plus & DA188S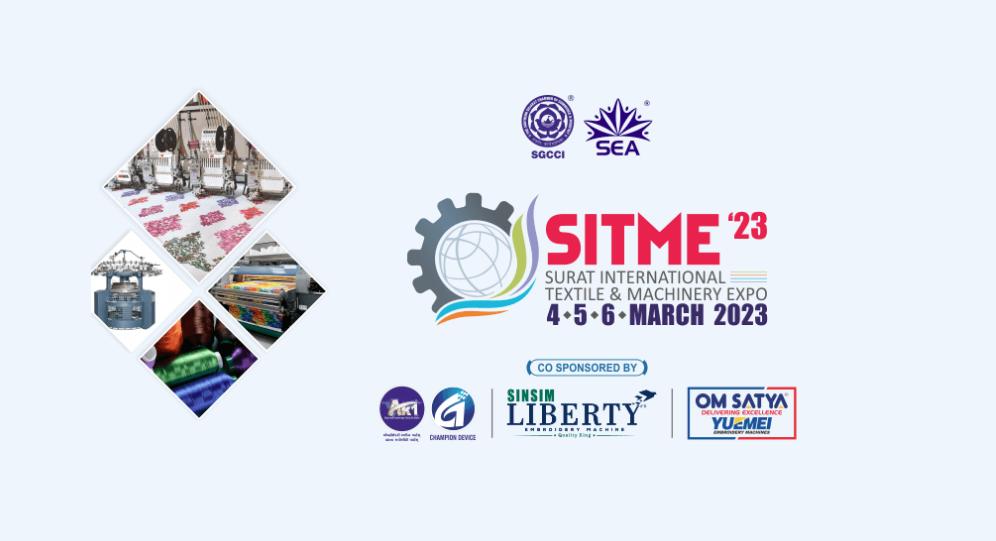 Two powerful HPRT printers DA182T Plus & DA188S made their debut at the SITME '23 (Surat International Textile & Machinery Expo), attracting a great deal of attention from customers. The expo this year ended just a few days ago, and it lasted three days till March 6. Click here to catch a glimpse of the expo.
Surat International Textile & Machinery Expo, a famous textile show in India, is jointly hosted by the Southern Gujarat Chamber of Commerce & Industry (SGCCI) and Surat Embroidery Association (SEA), aiming to provide business opportunities for manufacturers, dealers, wholesalers, and retailers of textile machinery to showcase their wide range of innovative product and services. 
Highlights of HPRT digital textile printers on the show
Nowadays, digital textile printing has opened up new possibilities for the textile industry. In the fashion industry, digital textile printers are used to create custom designs and patterns on fabrics, such as clothing, accessories, and footwear. Home textile manufacturers use these printers to create customized bedding, curtains, and upholstery fabrics.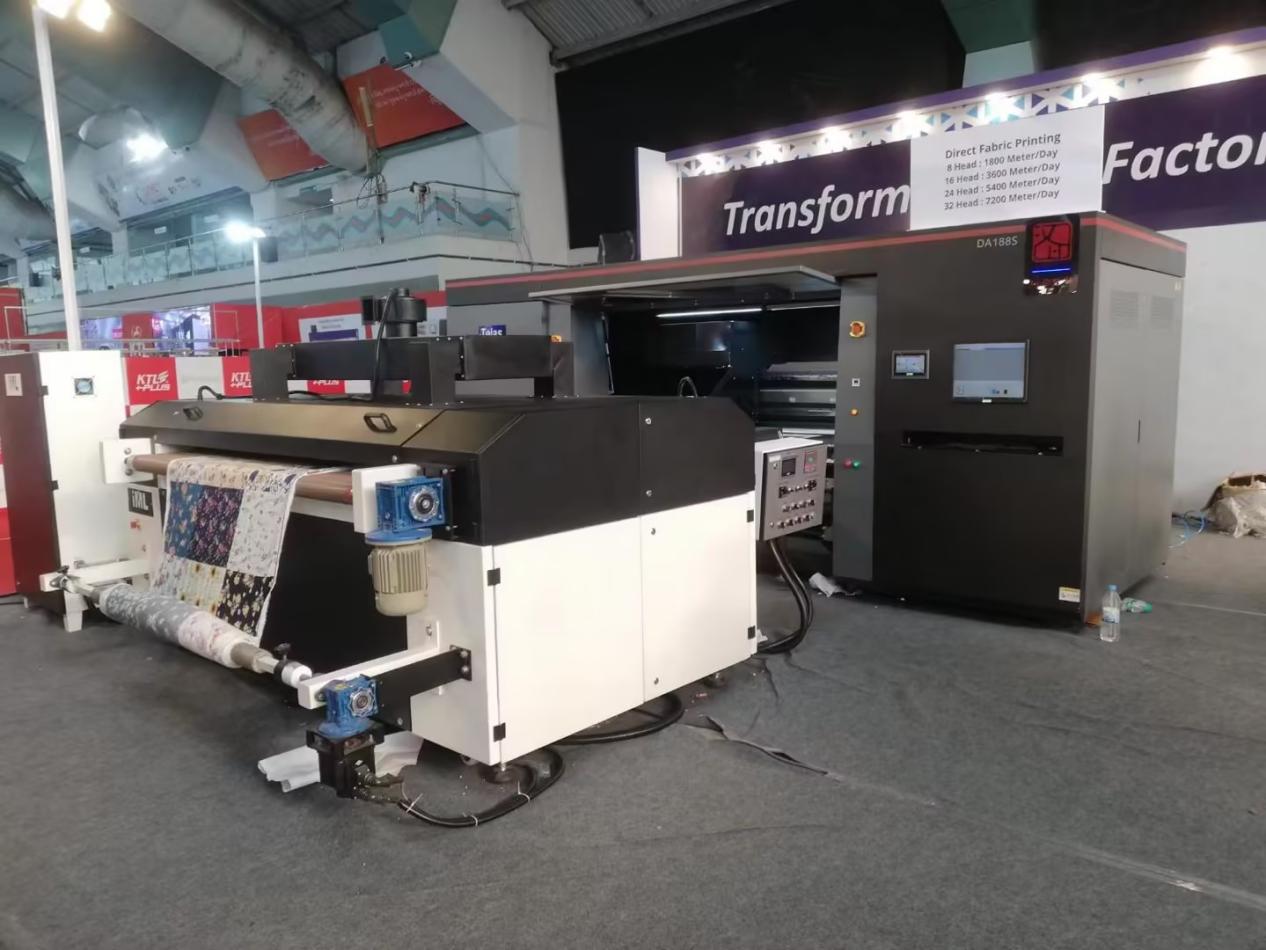 These two HPRT digital textile printers on the expo are high-speed and completely self-developed by HPRT, one of the world-leading suppliers specialized in designing and manufacturing various kinds of printers. They are industrial-grade and suitable for mass production, commonly applied in plants and factories.
1.High-speed & high-efficiency DA182T Plus - roll-to-roll dye-sublimation digital textile printer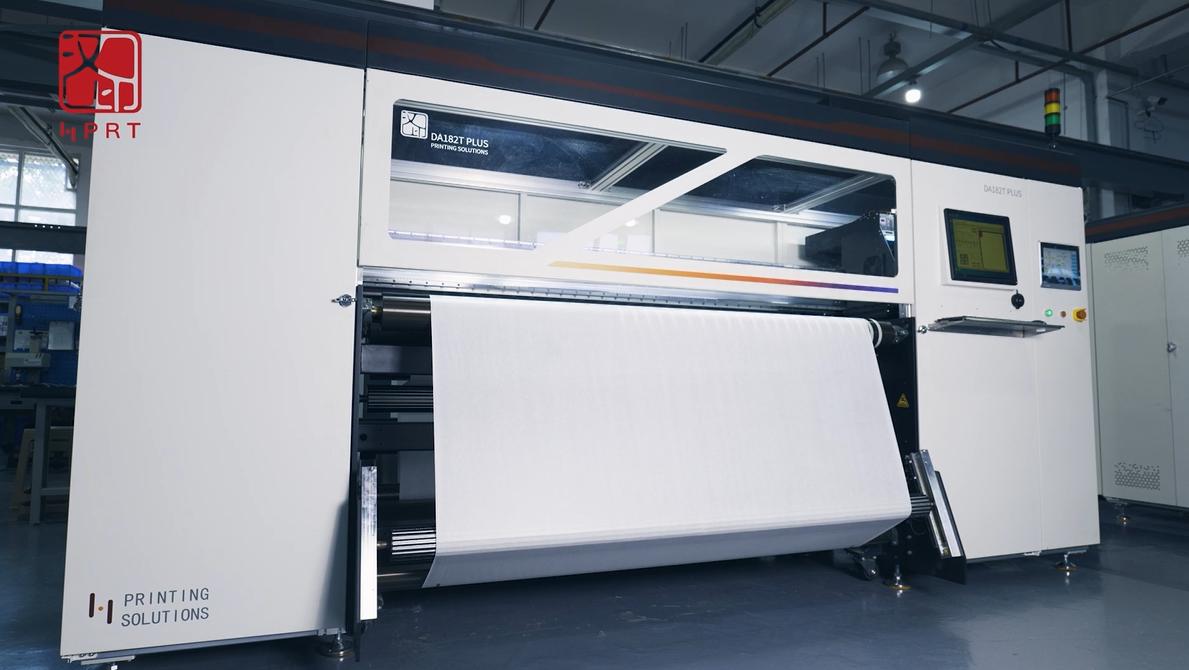 This high-speed dye-sublimation digital textile printer is equipped with 8 industrial-grade Kyocera print heads and delivers high-speed printing up to 650 square meters per hour through its unique combination control system.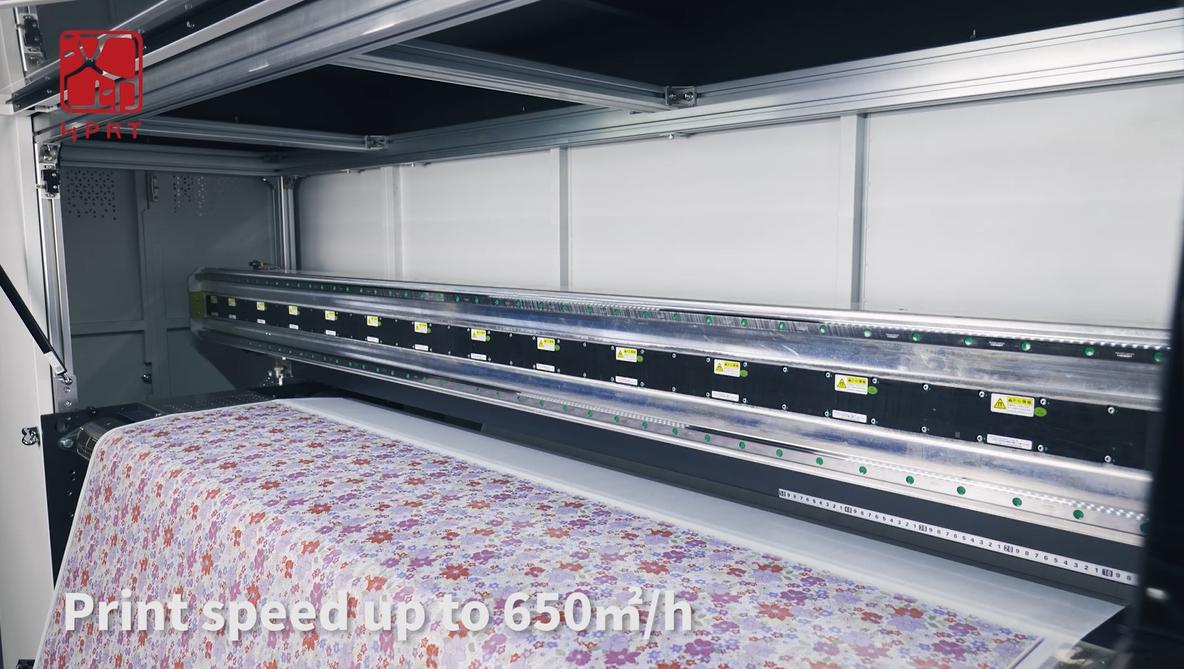 The DA182T Plus printer is a smart machine. It fits paper with different weights, and can even adjust ink volume according to paper thickness. Moreover, its automatic cleaning and moisturizing of the nozzle save time and labor for you.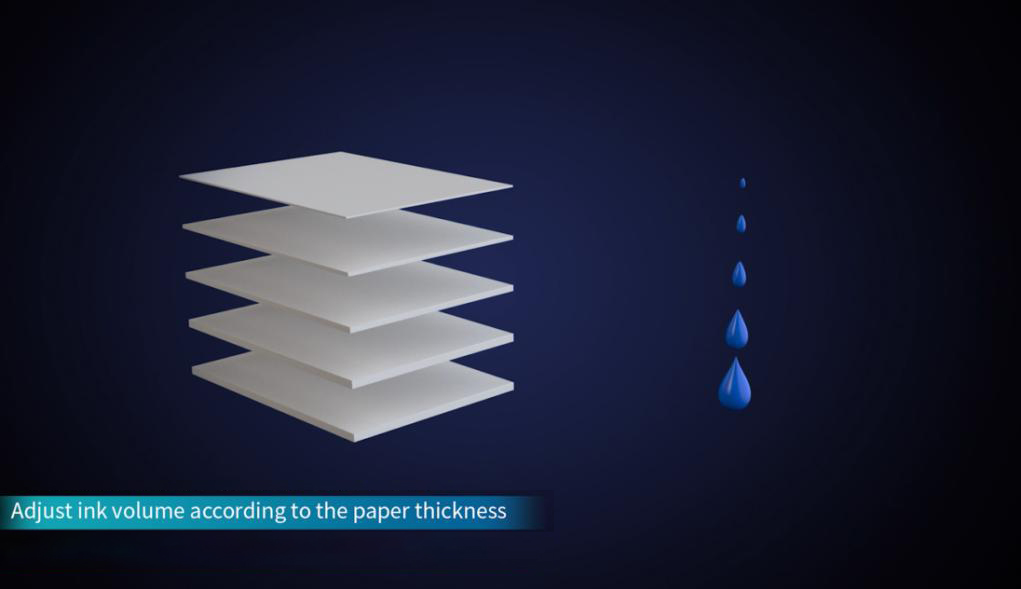 Besides, the DA182T Plus printer optimizes nozzle control, achieving 4-72pl ink drops and 16 gray levels. Plus precise injection, this sublimation digital textile printer delivers more delicate color and amazing image-effect quality. Click here for more details about DA182T Plus Printer
2.All-Round giant DA188S - direct-to-fabric digital textile printer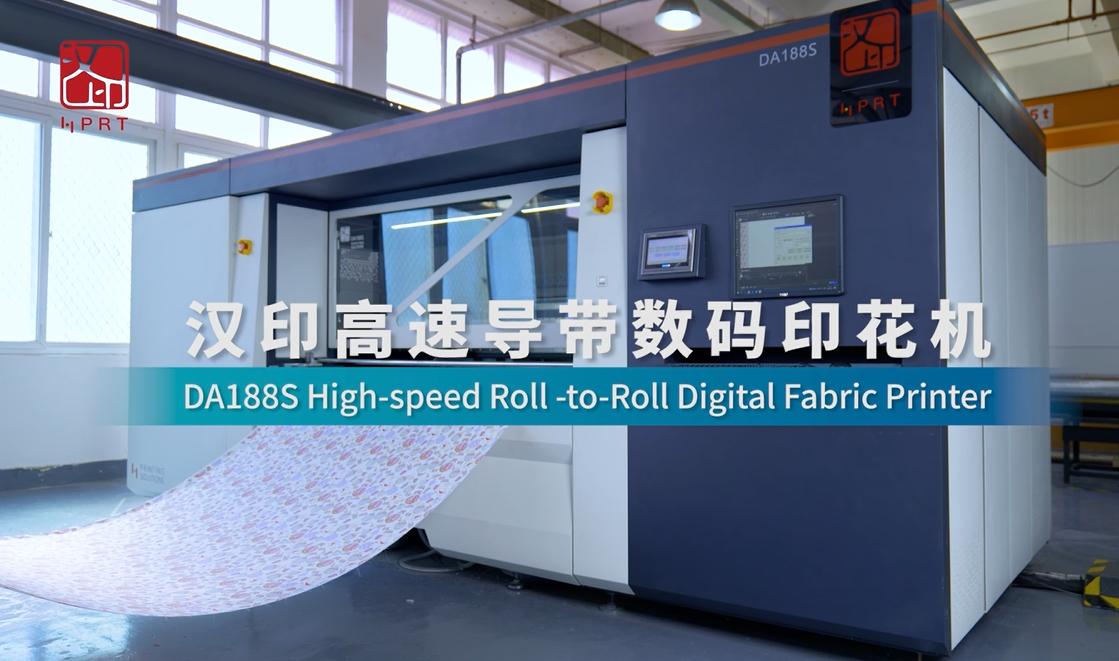 The DA188S direct-to-fabric digital textile printer is also equipped with 32 industrial-grade high-resolution Kyocera print heads with a shocking resolution of up to 600 dpi, what's more, its capacity is as high as 1080 square meters per hour. This powerful printer creates excellent printing quality with high efficiency and precision, perfectly meeting the demand for printing high-end customized designs at high speed.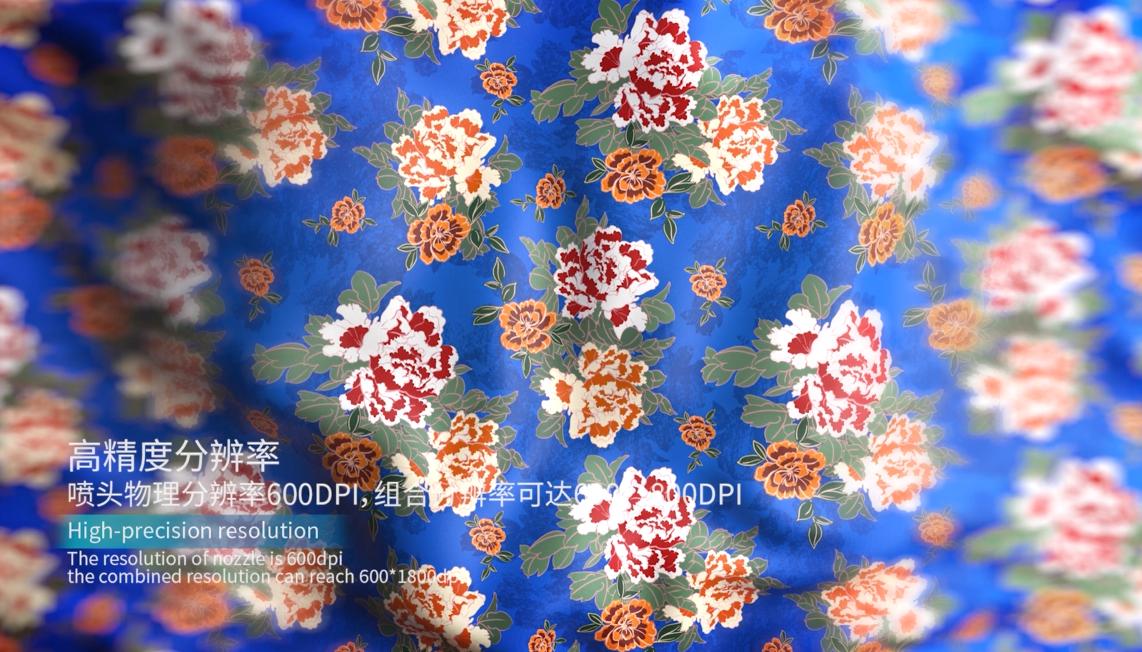 Through the unique driver design and ink supply system, the DA188S printer applies to a variety of inks like acid ink, reactive ink, and pigment ink, thus it can flexibly meet the needs of customers regarding printing on different textiles. 

Its smart feature is also eye-catching. The DA188S direct-to-fabric digital textile printer is loaded with many automatic systems, including automatic printhead cleaning and moisturizing systems, automatic conveying-belt cleaning, and maintenance systems. All these together render the operation and maintenance simple and time-saving, improve equipment efficiency, and make it possible for only one person to operate.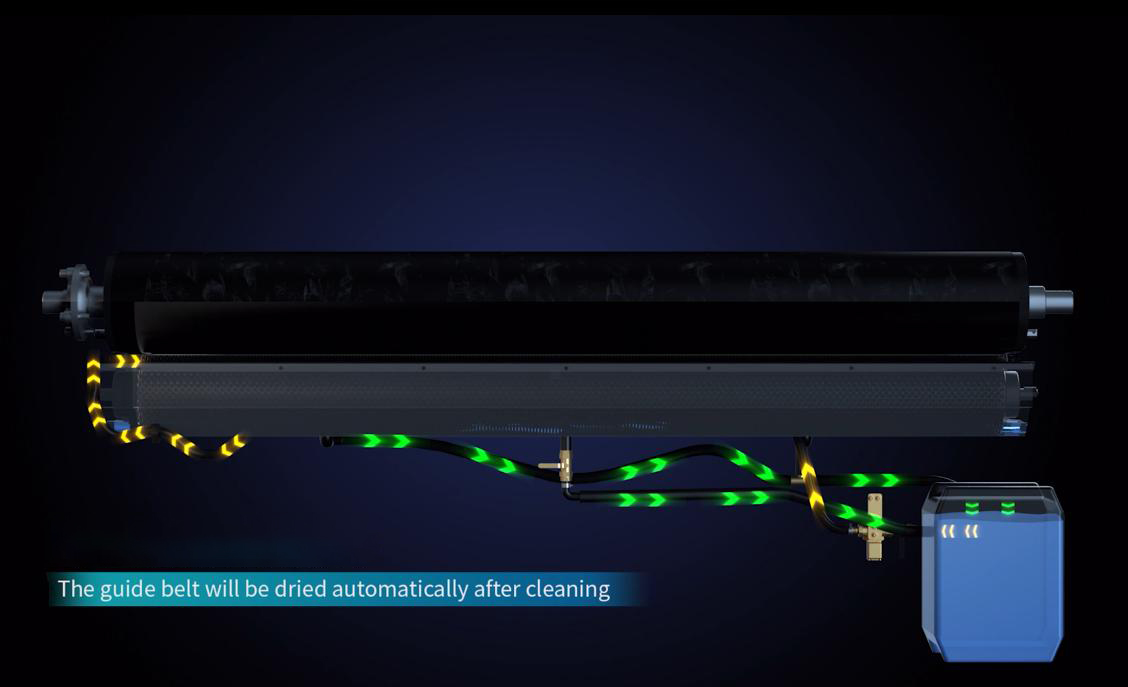 These two powerful printers are the most representative of digital textile printers made by HPRT. They use quality parts and are installed with advanced and smart systems, delivering first-class image quality with high-speed printing and making operation easy.
HPRT is dedicated to providing clients with quality printers of many types. It has a very strong R&D team with experienced and innovative talents. HPRT continues to offer its customers premium products combined with advanced technology, superior quality, competitive price, and worry-free services.