Best DTG Printer for High-Volume Printing: DA067D
Direct-to-garment printing, or DTG printing, is a modern printing method that has revolutionized the way people print designs onto garments. Unlike traditional screen printing, which requires the creation of a separate screen for each color in the design, DTG printing allows for the use of full-color digital images, photographs, and complex designs and offers a more cost-effective and efficient way to print custom-designed garments. Click here for more detailed information on any aspect of direct-to-garment printing. 
The printing industry has undergone a significant shift from traditional printing methods to digital printing in recent years. Many companies increase their R & D investment to allow products to better meet the consumer demand in the market. 
HPRT, one of the world-leading Chinese suppliers specialized in designing and manufacturing various types of printers, such as POS printers, mobile printers, label printers, and digital textile printers. HPRT has an experienced and innovative R&D team and continued to develop and improve products to satisfy rapidly changing market demands. 
In this article, we will introduce to you one of our powerful DTG textile printers -  HPRT DA067D.
What is HPRT DA067D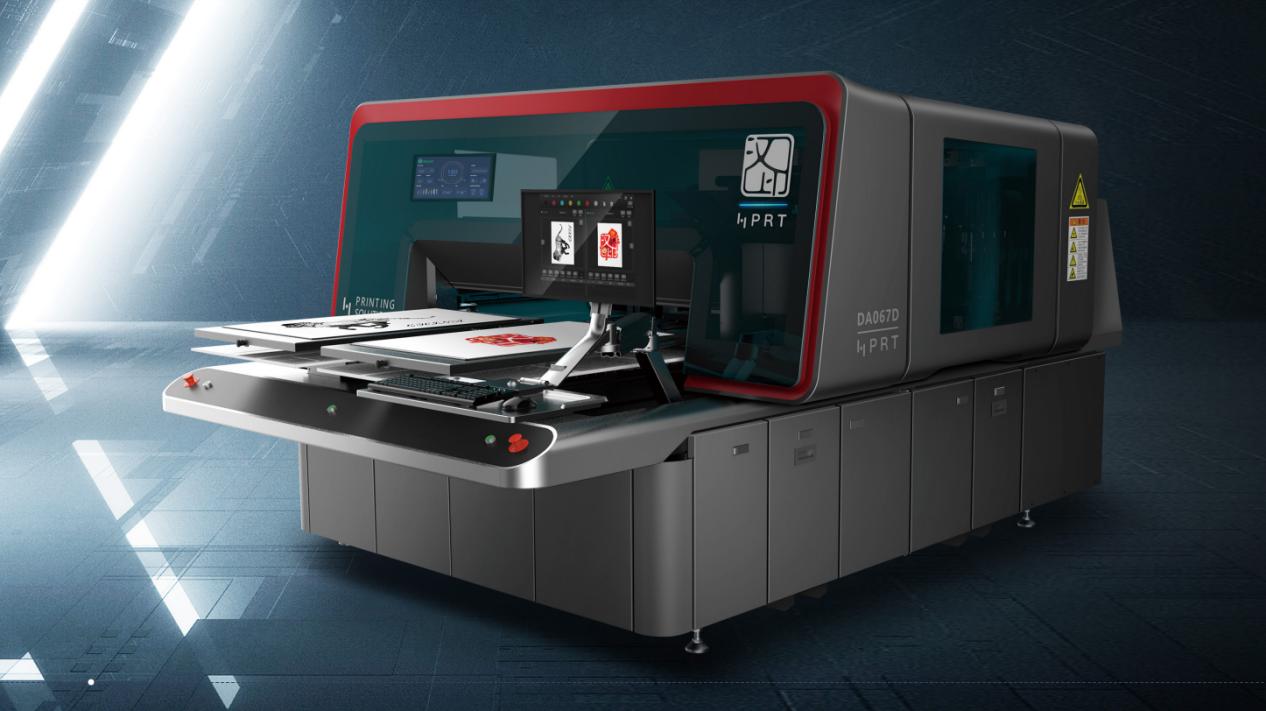 HPRT has independently researched and developed this DTG printer - HPRT DA067. It is a high-volume direct-to-garment digital textile printer with a printing speed of up to 160 pieces per hour. The DA067D DTG printer supports the mass printing of T-shirts, canvas bags, shoes, hats, etc. 
When you need it
Digital printing technology is always advancing and nowadays customers are provided with a wide range of printers. It is hard to say which is the best DTG printer because customers need to consider many factors before purchasing printers, such as business type, budget, production volume, kinds of printing textiles, and preferences.
After you think carefully about those factors, your need for the DA067D high-volume DTG printer will be clear.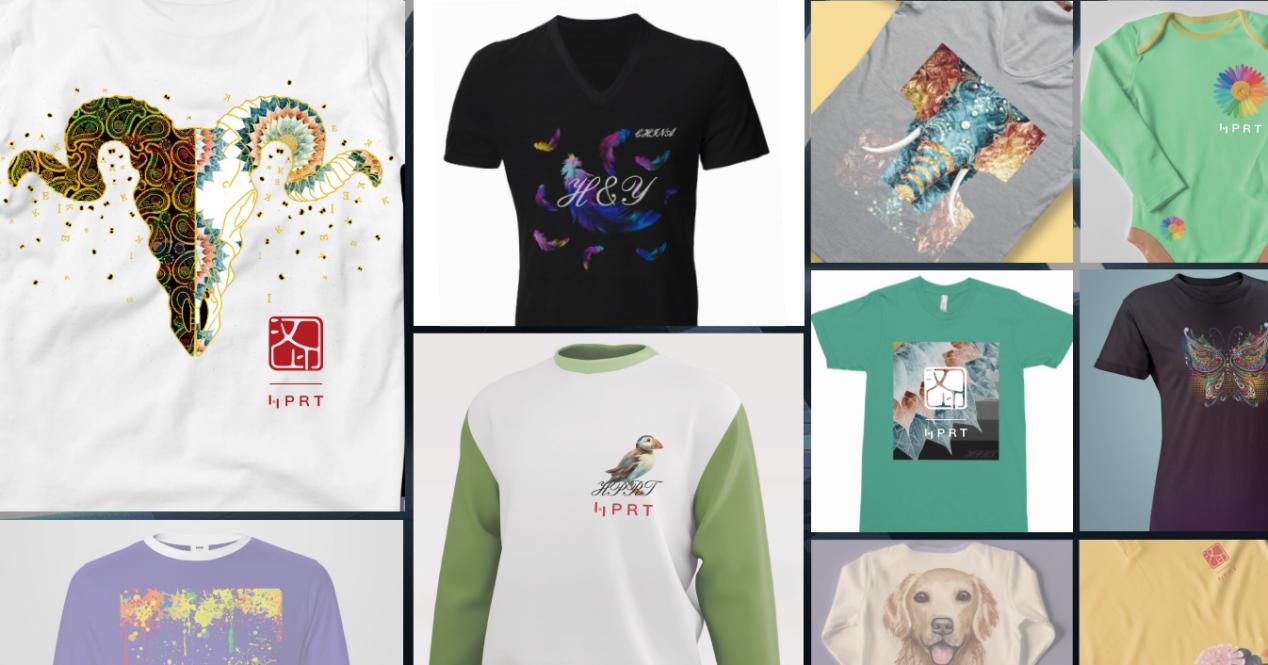 √ Mass customization
√ High daily output, medium and large-scale production
√ Print on demand
√ Print on cotton or similar fibrous substrates
√ Flexibility for on-the-fly changes to the design
√ One-stop design 
√ Simple operation and maintenance
What it can do
DTG shirt printing has been a buzzword these years and it is especially appealing to young people. With a DTG printer, you can create an endless array of shirts to suit your individual needs. The DA067D printer is a reliable option for those looking to explore the world of DTG shirt printing. Please watch the video below and discover how it can help you achieve your printing goals.
Apparently, the DA067D DTG printer did a good job in the video. It can produce all sorts of vivid colors and high-resolution patterns on the different textiles. The all-in-one garment printing model makes the entire workflow smooth and seamless. Moreover, dual-plate construction and some smart designs, such as the unique ink system,  greatly improve working efficiency, bringing in high-volume printing.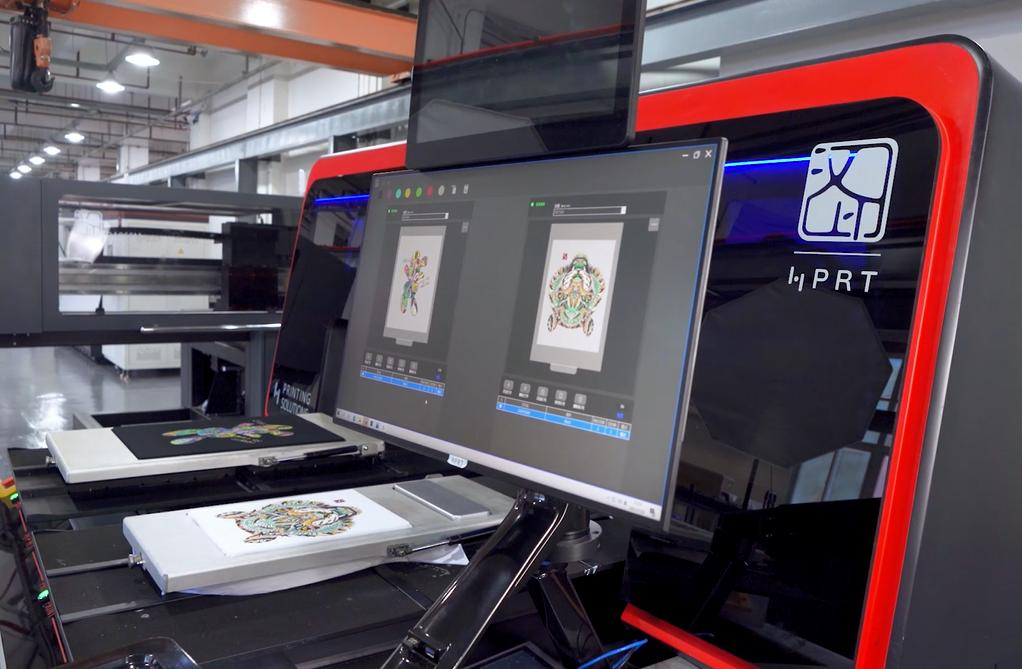 Why it can do
The DA067D DTG printer's exceptional performance can be attributed to a winning combination of premium parts and a series of cutting-edge systems. Simply put, the printer's outstanding capabilities stem from a blend of quality components and innovative technologies.
1.Industrial-grade Kyocera print heads
The print head is the crucial part of DTG printer, determining the resolution and detail quality of prints. The DA067D uses industrial-grade Kyocera print heads, delivering amazing image details and colorful patterns. With a quality model, it can achieve 600 x 1800 dpi.
2.One-stop design
Through it, the DA067D can integrate and complete the whole process from designing to printing, which makes the entire workflow seamless and significantly improves productivity and production efficiency.
3.Exclusive ink system
The system enables the DTG printer to apply to multi-class inks of different mediums, which extends the life of the printhead, thus delivering more accurate printing patterns and color rendering through it. 
4.Other human-friendly designs
The DA067D DTG printer boasts a modular design that's applied to critical systems such as the motion control, printing, and ink supply systems. This makes it possible to replace and maintain specific systems quickly and easily. Additionally, the printer features intelligent cleaning and moisturizing systems for the inkjet print heads, which saves you valuable time and labor. With these integrated systems, operating and maintaining the DA067D printer is more convenient and straightforward than ever before.
If you are interested in the DA067D printer, click here to contact us.
Conclusion
Through the introduction above, we believe the DA067D DTG printer has left a deep impression on you. With the features of high-volume printing, high-resolution image, and various kinds of creative designs, the DA067D DTG printer is sure to take your business to new heights.