Exploring HPRT's Professional Blood Bag Labeling and Tracking Solutions
Blood, a lifeline in medical practice, is often securely stored within blood bags. This is where the importance of effective labeling, identification, and tracking of blood bags becomes evident. A blurred or inaccurate label or a barcode scanning error can lead to incorrect blood transfusion, potentially endangering a patient's life. Recognizing this, HPRT has developed an integrated solution combining blood bag label printersand handheld barcode scanners. This synergy ensures the meticulous management of this precious resource. In this article, we will explore the significance of blood bag labels and how HPRT's innovations are revolutionizing this crucial aspect of healthcare.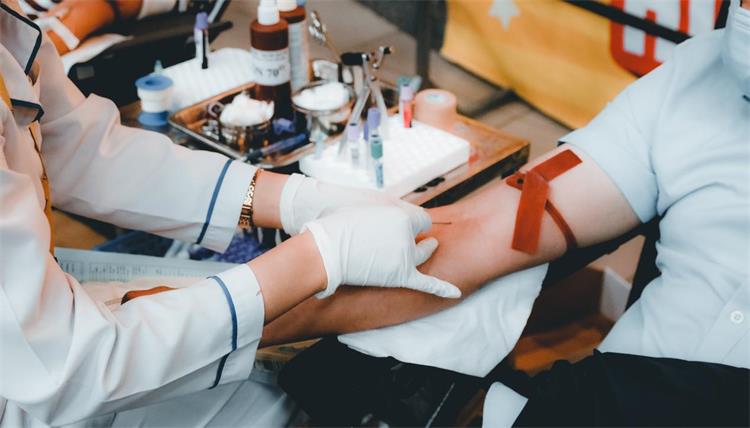 1. Blood Bag Labels
Medical clinics, hospitals, blood donation centers, and mobile blood donation units are among the places where blood is collected. This life-saving resource finds applications across various medical scenarios, contributing to treatments, surgeries, and emergency care. Blood bag labels play a crucial role in ensuring the safe collection, storage, transportation, and distribution of blood products.
Blood bag tags typically conform to rigorous regulations established by international authorities. For example, in the United States, the FDA mandates adherence to Blood Bank Labeling Standards, which require that blood bag tags include the following vital information:
● Donor information: Name, gender, age, blood type, Rh factor, donation identification number, etc.
● Collection date and time
● Blood type and components
● Expiration date
● Batch number
● Barcode
Some institutions may add more details, such as blood processing date and time, storage temperature, and the source of the blood (e.g., a donation center or hospital). In Europe, for cross-border identification, blood bag labels must also adhere to a unified design and format.
The information on the blood bag label directly impacts the safety of transfusions. Errors can have severe consequences, even life-threatening. Barcodes on blood bag labels not only facilitate blood identification and correct pairing but also underpin smooth operations in inventory management and other stages. Therefore, the information on the blood bag label should be clear, accurate, and compliant with relevant standards.
Given the nature of blood, the corresponding blood bag labels must meet specific requirements. Throughout the collection, storage, transportation, and distribution phases, they face various temperature challenges, such as post-collection high-temperature disinfection at 121°C or storage temperatures ranging from 4°C to -20°C.
Label materials must also resist the effects of blood components like plasma, red and white blood cells, and platelets, preventing corrosion or fading. During collection and transportation, blood bags may experience vibrations, compression, or friction, so the adhesive strength of labels should be robust to ensure they don't peel off.
Commonly used durable blood bag tag materials include PP and PET, both known for their moisture resistance, chemical resistance, and temperature stability.
2. HPRT Thermal Transfer Barcode Printer HT300: Precision Printing for Blood Bag Labels
Blood bag labels are pivotal in blood management, serving as the unique identifier for each blood unit. The print quality of these labels directly influences the safety and efficiency of blood management.
While conventional thermal label printers may not be compatible with PP, PET, and other label materials, the HPRT 4-Inch Thermal Transfer Barcode PrinterHT300 utilizes the latest thermal transfer technology, accommodating a variety of label materials and types. This includes common transfusion bag materials like PP and PET, as well as coated paper, silver paper, and more, ensuring clear and lasting prints.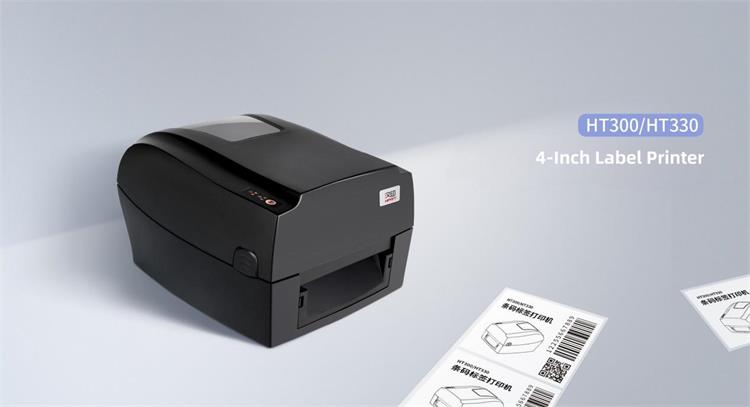 This thermal transfer printer features an integrated printhead design with a maximum ribbon capacity of 300m, ensuring consistent, long-duration printing with high-quality output.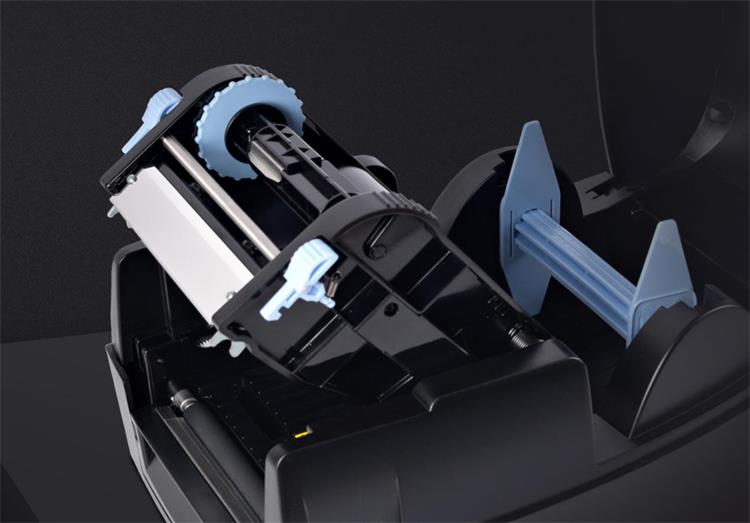 In terms of performance, the HT300 boasts:
● A maximum print speed of 130mm/s at a 203dpi resolution, supporting wide-format printing up to 108mm.
● Supports printing of various 1D and 2D barcodes, such as Code 39, Code 93, Code 128, QR Code, PDF417, DataMatrix, and more.
● Advanced detection technologies, like out-of-paper detection, gap detection, and black mark detection, ensure precise printing of text and barcode information on blood bag labels.
● Optional label peeler or cutter attachments for more convenient labeling operations.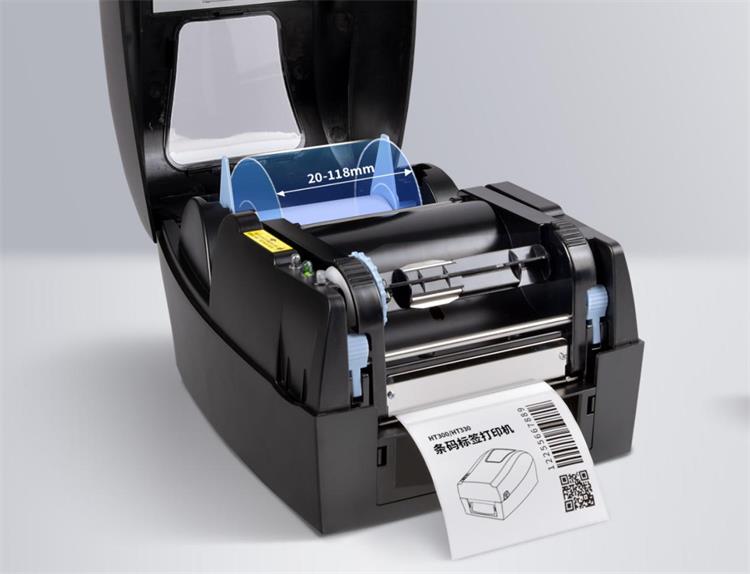 In practical applications, the HT300 blood bag label printer supports multiple programming languages like TSPL, ZPL, and EPL, allowing seamless integration into various blood information management systems. Its compact size, modular ribbon design, and easy replacement make it suitable for hospital transfusion departments, local blood stations, and mobile blood donation vehicles.
Moreover, this thermal transfer barcode printer supports dual-mode printing, both direct thermal and thermal transfer, broadening its applications in the medical field. It can be used to print drug labels, pharmacy prescription labels, medical reagent labels, medical sample labels, blood bag labels, equipment labels, and other medical labels.
HPRT's Handheld Barcode Scanner: Ensuring Accuracy and Efficiency
The accuracy and efficiency of blood bag identification and tracking are critical in healthcare. That's where HPRT's handheld barcode scanners come into play. Our scanners quickly and accurately read barcodes on blood bag labels, ensuring precision at every step of the process.
Our N160 handheld 2D barcode scanner is a high-performance marvel, equipped with advanced 2D barcode reading technology. It swiftly and accurately reads a variety of barcodes, including common ones like Code128, Code 39, as well as 2D barcodes such as PDF417, QR Code, and Data Matrix.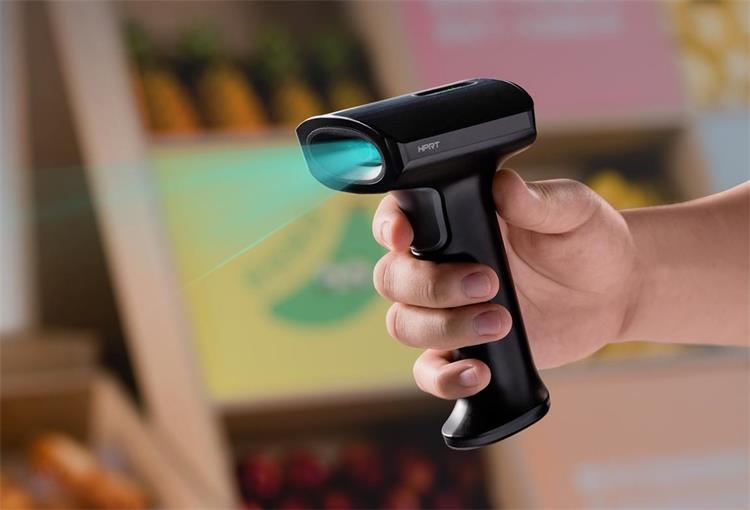 With the HPRT handheld scanner, medical professionals can swiftly and accurately capture barcode information from blood bag labels. This facilitates quick and precise tracing of the blood bag's origin and destination, as well as inventory management, enhancing the efficiency and safety of blood management.
Equipped with a million-pixel sensor and superior auto-decoding technology, this QR barcode scanner ensures clear barcode capture. Even if a blood bag label is damaged or distorted during storage or transport, the scanner retains its reading capability. Moreover, it guarantees accurate readings even in low-light conditions.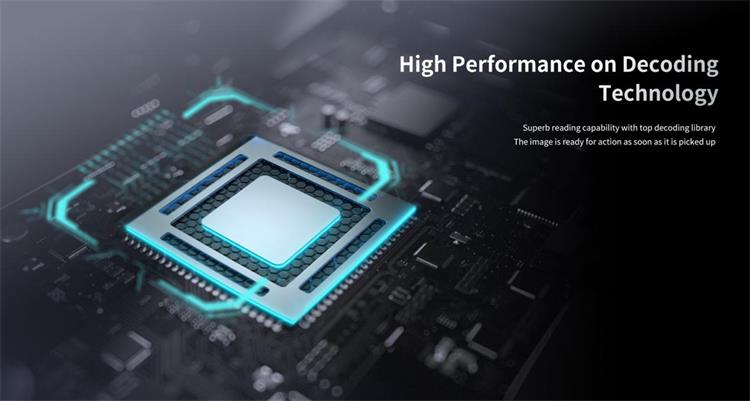 Designed with ergonomics in mind, the N160 is comfortable to hold, robust against falls, and compatible with Windows, iOS, Android, and Linux systems, offering plug-and-play convenience.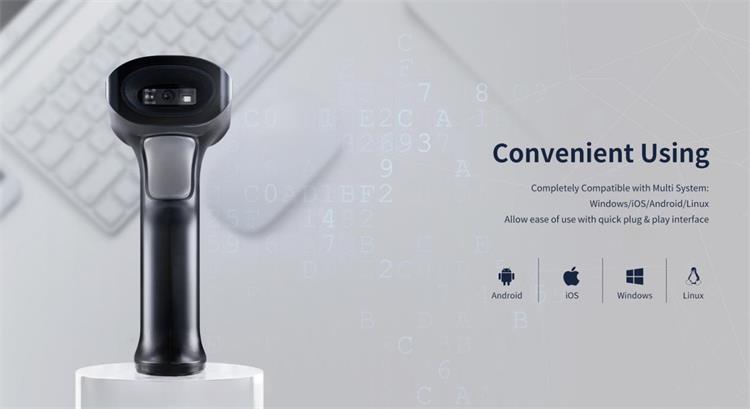 HPRT's professional labeling solution provides a robust backbone for safe blood management. Leveraging cutting-edge barcode technology, we ensure precise identification and tracking of blood bags, significantly reducing the risk of transfusion errors and safeguarding patient lives. As technological advancements unfold, we foresee a future where blood bag labels, like RFID tags, become increasingly sophisticated and automated. HPRT is unwavering in its dedication to research and development, to provide superior and dependable technological solutions for the next generation of blood management.