Discover HPRT: A Reliable OEM, ODM Photo Printer Manufacturer and Supplier
The photo printing market has been undergoing significant changes in recent years, with the rise of e-commerce platforms like Amazon, and the increasing demand for high-quality and personalized printing solutions. HPRT, an innovative photo printer manufacturer, has been at the forefront of this transformation, providing a diverse range of photo printers tailored to the needs of various customers with OEM and ODM customization options. Next, we will show you why it's the ideal choice for your businesses seeking reliable and versatile photo printer solutions.
Market Overview
As the photo printing industry continues to evolve, both online and offline retailers are experiencing growth in demand for color photo printers. 
According to a recent report from Market Research Future, the global photo printing market is projected to reach $26.113 billion by 2023, growing at a CAGR of 12.3% during the forecast period (source: https://www.marketresearchfuture.com/reports/photo-printing-market-2701). With growing e-commerce giants like Amazon, eBay, and Best Buy, customers now have easy access to a wide variety of photo printers, fueling market growth and driving innovation in the industry.
Brief Introduction to HPRT
Established in 2004, the company has built a reputation for its expertise in designing and manufacturing an extensive range of high-quality printing products, including thermal printers, barcode printers, and photo printers.
One of HPRT's most prominent business segments is its photo printer division, which offers an impressive lineup of products that cater to a wide range of users, covering instant photo printers to commercial-grade equipment. 
With a strong commitment to innovation, HPRT continually strives to enhance its products and services to meet the evolving demands of the market, while prioritizing customer satisfaction and maintaining a strong focus on research and development. Next, let's take a closer look at the different types of photo printers. 
1. Instant Photo Printers
An instant photo printer is a type of photo printer that allows users to print photos immediately after capturing them, typically using a wireless connection between the printer and a camera or smartphone. These printers use special printing technology, such as ZINK (Zero Ink) or dye-sublimation, to produce high-quality, durable prints quickly.
Based on varying sizes, connectivity features, and power supply attributes, these photo printers can be categorized into mini photo printers, portable photo printers, and compact photo printers.
a) Mini photo printers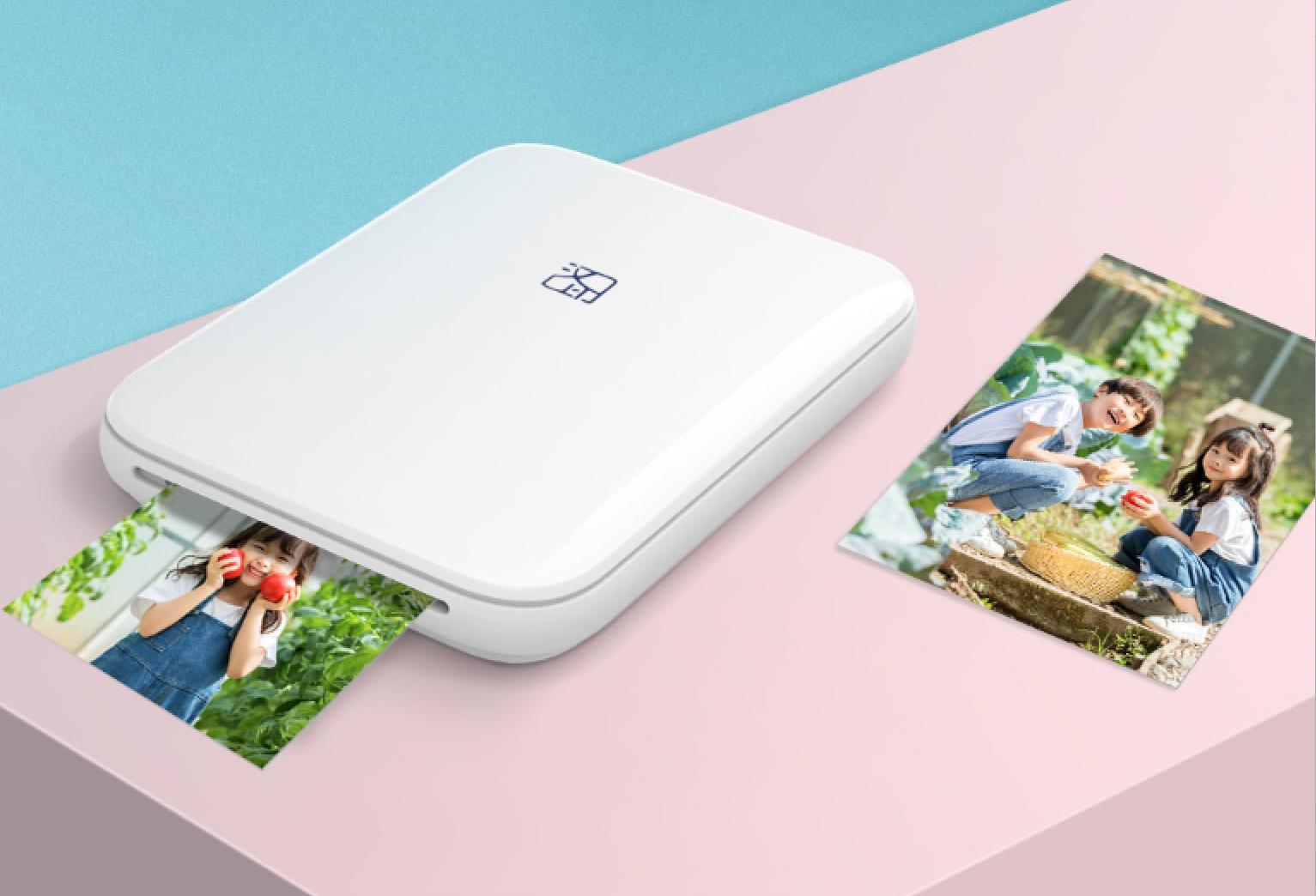 The most representative mini photo printer in HPRT's lineup is the MT53 series. They are perfect for individuals and businesses looking for portable and convenient photo printing solutions. 
This pocket-sized printer HPRT MT53 utilizes cutting-edge ZINK zero-ink printing technology and connects to your smartphone via Bluetooth for quick printing. The user-friendly 2x3-inch photo printer requires no additional consumables besides photo paper, making it easy to load. With it, you can print photos anytime and anywhere.
b) Portable photo printers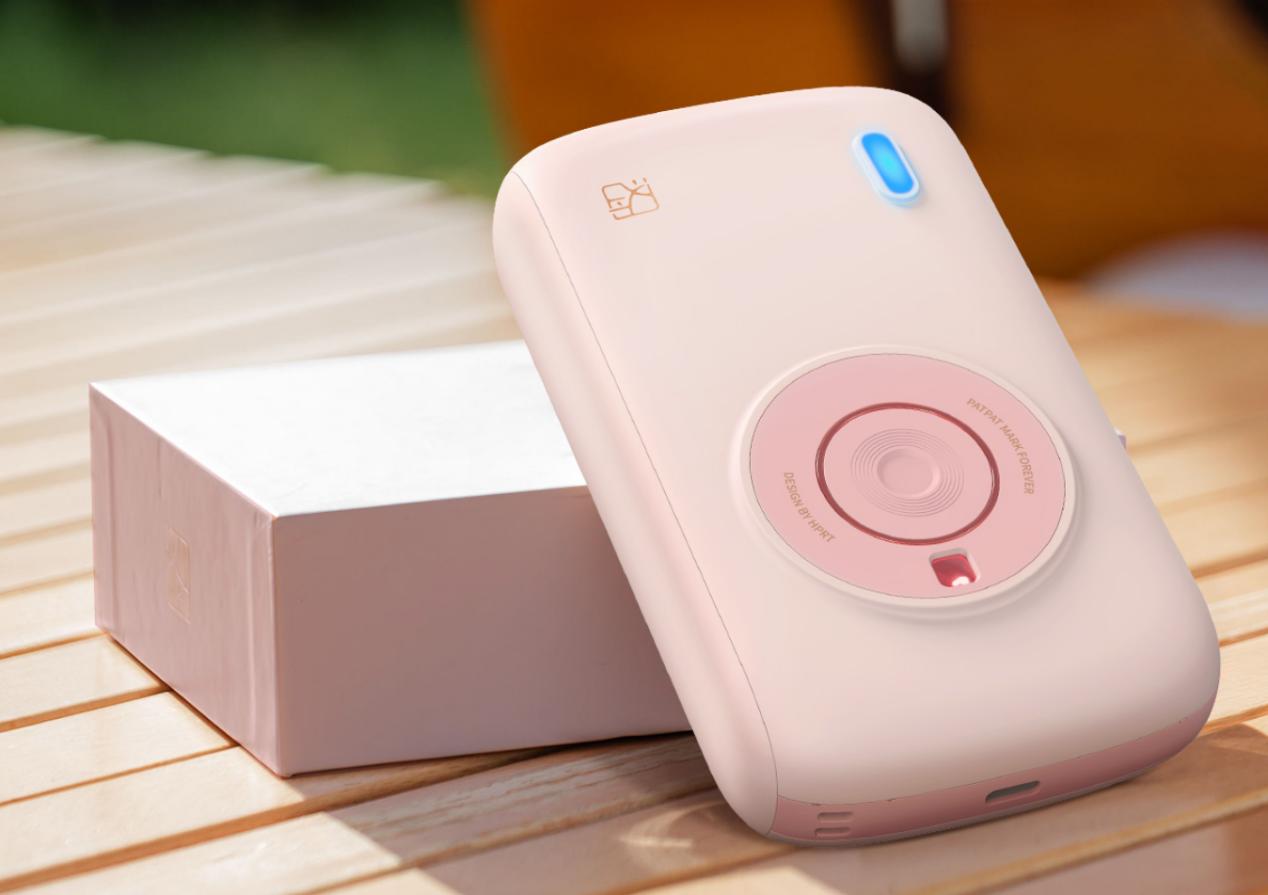 These printers are designed with portability in mind and are generally lightweight, compact, and battery-powered, allowing users to print photos on the go. They typically offer Bluetooth connectivity options, enabling effortless connection to smartphones and tablets for photo printing.
The HPRT CP2100 is the very photo printer that we just described. Utilizing dye-sublimation printing technology ensures smoother color transitions, delivering more vibrant and lively photo results. This printer supports Bluetooth connectivity and comes with a built-in battery, truly achieving "wireless" printing! Furthermore, it comes with a one-piece consumable design, allowing beginners to swiftly replace consumables.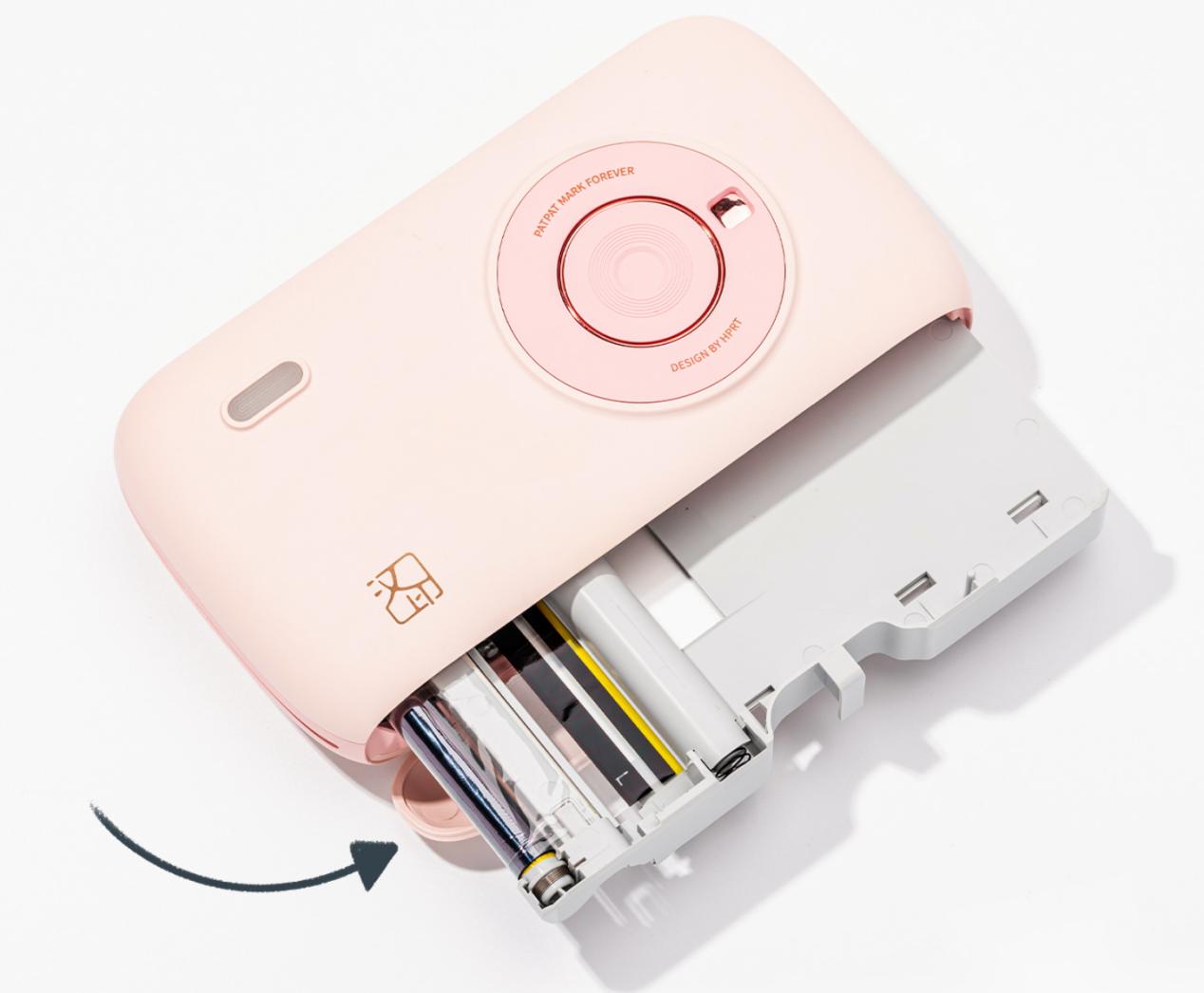 c) Compact photo printers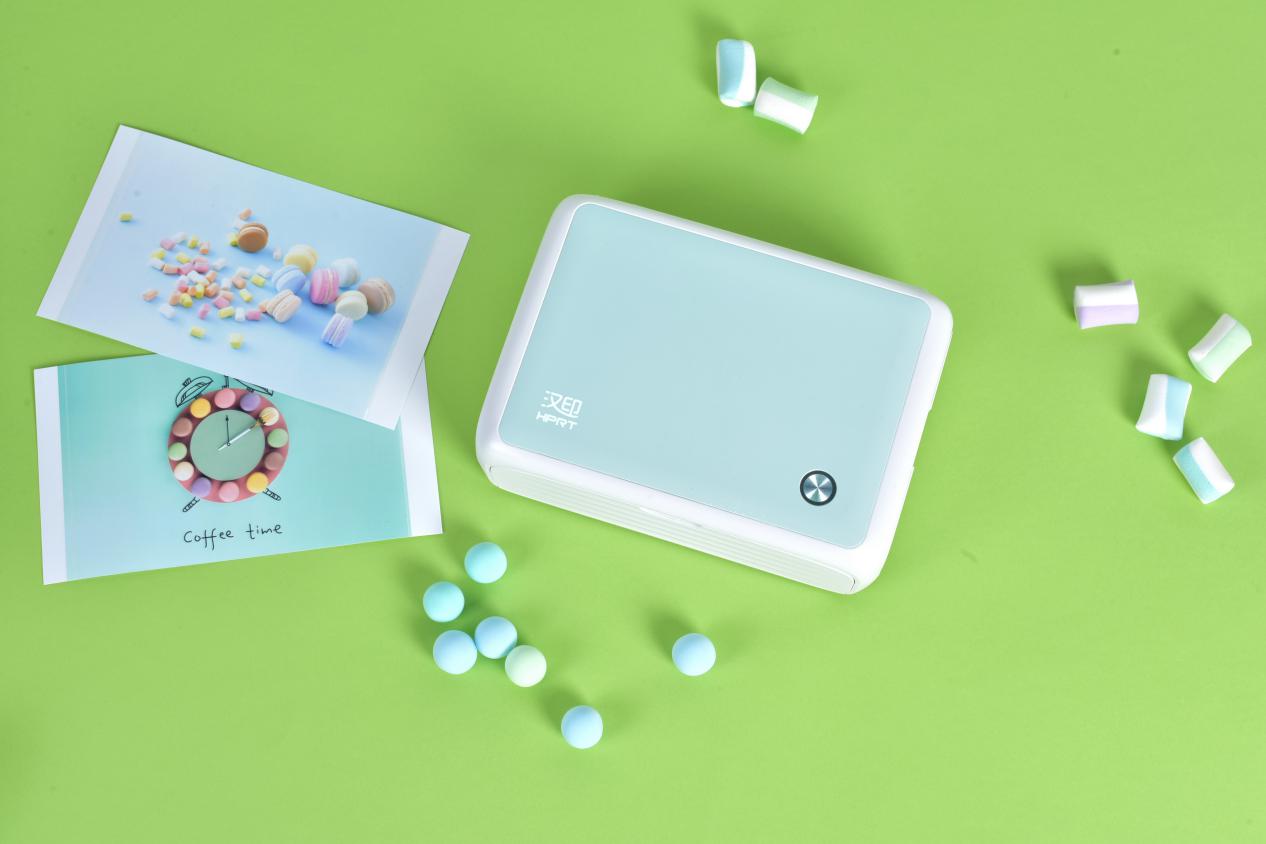 These printers are a popular choice for businesses or individuals that require high-quality prints without sacrificing space or portability. The small photo printer HPRT CP4000L is a typical one among them. 
It features dye-sublimation printing technology with a high resolution of up to 300 dpi and offers versatile 4x6 photo prints. This photo printer provides wireless and USB connectivity, allowing for seamless connections with multiple devices such as smartphones, tablets, and cameras. 
For all the photos produced through dye-sublimation technology, they would be laminated automatically - making them waterproof, dustproof, and oxidation-resistant. HPRT also provides powerful photo editing app "HeyPhoto", effortlessly catering to personalized photo editing needs.
2. Commercial Photo Kiosks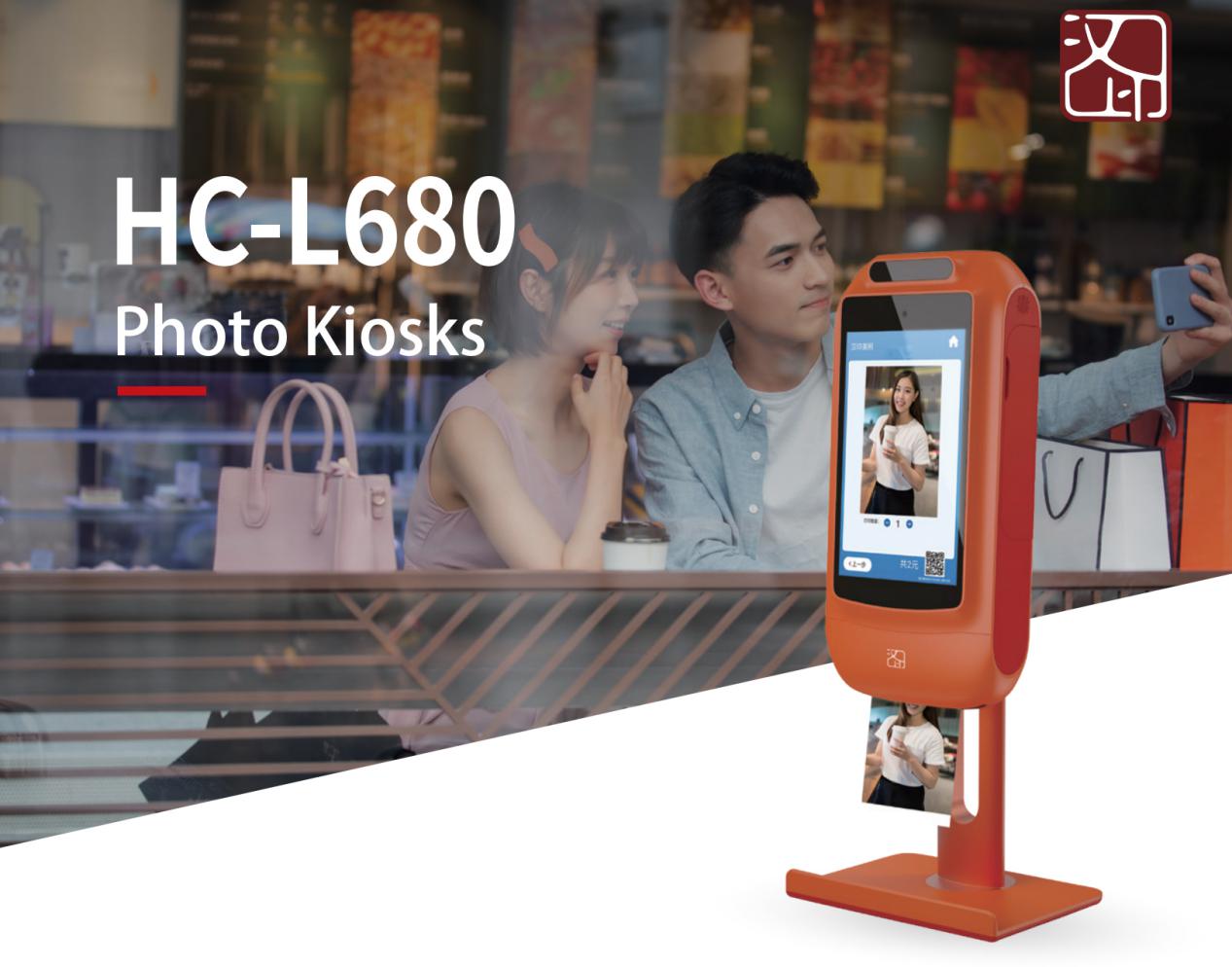 Photo kiosks, found in retail outlets, supermarkets, drugstores, and various public spaces, offer the instant gratification of free photo prints. Customers can effortlessly connect to these printers via Bluetooth, Wi-Fi, 4G mobile networks, or dedicated applications, enabling the printing of a myriad of photo styles such as selfies or pictures from their mobile albums. This self-service printing model provides convenience while also garnering the interest of a younger demographic, sparking endless business opportunities.
As a store owner or supermarket manager, the introduction of photo kiosks can propel your business into a new era. These multifunctional machines offer a dynamic, tech-forward consumer experience that rejuvenates your store, bolsters customer engagement, and appeals to a broader audience. Investing in photo kiosks aligns perfectly with modern consumer needs, offering a smart avenue for business expansion and increased store popularity.
The HPRT LC-L680 stands as your ideal choice. This latest self-service color photo kiosk from HPRT encompasses a wide range of functions such as capturing various types of ID photos, selfies, mobile photo printing, and more. It also features a large interactive screen, making it an excellent fit for venues frequented by a younger crowd like boutique hotels, restaurants, bubble tea shops, cafes, karaoke bars, photo studios, tourist attractions, and animal experience centers.
HPRT offers comprehensive OEM and ODM services for photo printers. With OEM customization, HPRT can incorporate your company's branding elements, such as logos, into the printer design, creating a unique and personalized product that reflects your brand identity. Additionally, HPRT's ODM services allow you to collaborate with their experienced team to design and develop a completely new photo printer model that meets your specific requirements. 
Whether you need to add custom features, modify the appearance, or design a new companion app, HPRT's OEM and ODM services provide the flexibility and expertise to bring your vision to life. By partnering with HPRT for OEM and ODM solutions, you can differentiate your photo printers in the market and offer customized solutions tailored to your customers' needs.
In Closing
In the ever-changing landscape of the photo printing market, HPRT, a reputable and innovative photo printer manufacturer, provides a diverse and innovative lineup of products. Their range spans from mini and portable photo printers to compact and self-service photo kiosks. HPRT also offers ODM and OEM customization options, allowing businesses to tailor these mini photo printers to their unique needs and create distinct products that resonate with their target audiences.
Whether you are a start-up or a large retailer, HPRT can provide a range of high-quality and personalized printing solutions to meet your various needs. Choosing HPRT will provide you with reliable and diverse photo printing solutions, making us your ideal partner.