Comprehensive Guide to Membership Card Printing for Theme Parks and Amusement Parks
Theme parks and amusement parks have become popular choices for family, friends, and group activities. In light of this, businesses are increasingly focusing on marketing strategies such as membership cards and arcade cards. So, how can these diverse and colorful recharge and membership cards be printed in bulk? Let's take a closer look.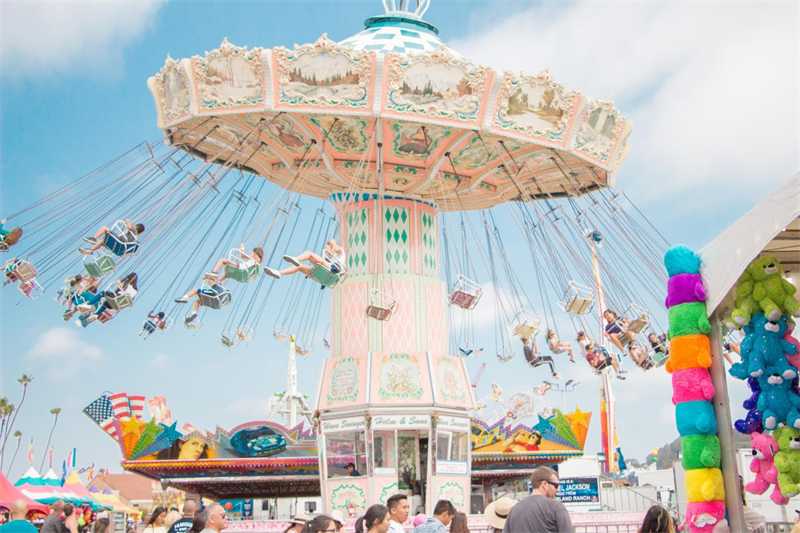 About Theme Park Membership Cards
In theme parks, amusement parks, indoor arcades, and game rooms, membership cards serve as a crucial means of retaining customers. Compared to cash payments or one-time QR code transactions, membership cards not only enhance customer loyalty but also stimulate repeat purchases through points and discounts.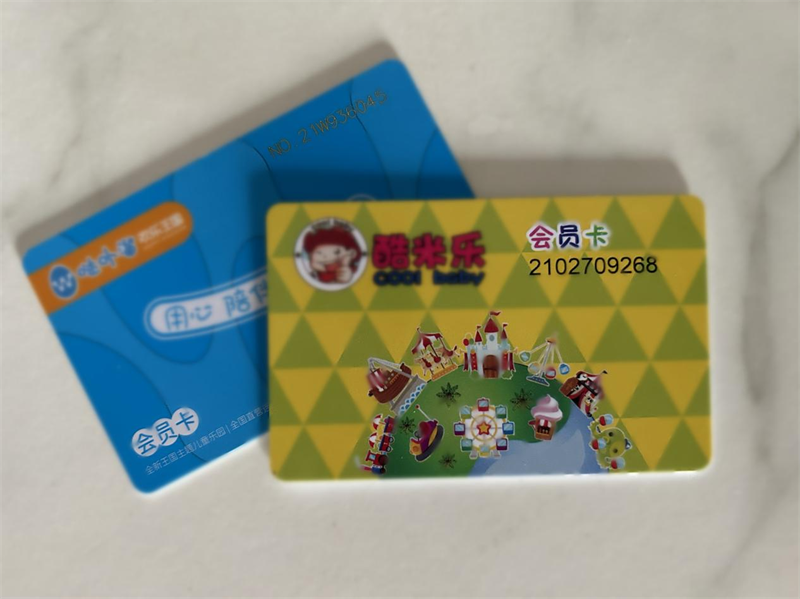 These plastic membership cards are generally made of PVC material, which is waterproof and oil-resistant, making them durable. And they are usually pre-printed ID cards with dual-sided color printing.
The front side of the ID cards prominently displays a unique code and the logo of the amusement park, facilitating quick identification and adding uniqueness to the card. The backside lists the instructions and precautions for using the card, enabling cardholders to use it more clearly and safely.
Moreover, these ID cards for theme parks & amusement parks often have built-in NFC chips, supporting basic functions like recharge, points accumulation, and balance inquiry. Some even offer advanced features like access control systems and consumption tracking.
How to Print Membership Cards in Bulk?
For theme parks and amusement parks, how can a large number of membership cards be printed? Generally, there are two main methods: outsourcing and using a membership card printer machine for custom printing.
1. Outsourcing
Outsourcing to a card printing service provider is a relatively simple and quick method, especially suitable for businesses lacking specialized equipment and technical teams. These printing service company typically offer comprehensive one-stop services that encompass design, printing, and logistics, enabling businesses to concentrate on their core operations.
Equipped with advanced printing technology and large-scale production capabilities, these companies can achieve economies of scale, thereby reducing the per-unit cost. If you're considering a bulk order of thousands of recharge or membership cards, outsourcing is undoubtedly a cost-effective option.
2. Using In-House Membership Card Printer
On the other hand, amusement park businesses may opt to purchase their own ID card printersfor in-house printing of membership or arcade cards for several reasons, rather than outsourcing the task to external suppliers. Below are some reasons:
● Flexible Customization Options
Firstly, a membership card printer allows businesses to adjust the card layout, promotional information, or other related content according to their needs. This is particularly useful for arcades and electronic game malls that frequently update card designs or launch new promotions. For instance, you can easily design exclusive membership cards with names for anniversary or holiday events.
●No Minimum Order Requirement
Using a membership card printer eliminates the need for a minimum order, benefiting small and medium-sized businesses. Whether you need to print dozens or hundreds of membership cards, you can customize according to your needs without worrying about not meeting the minimum order requirements of outsourcing services.
Moreover, owning a plastic membership card printer ensures that cards can be issued quickly and on time during peak seasons or special promotional events, avoiding operational issues due to delays in card production.
HPRT ID Card Printer CP-D80—Simplifying Custom Membership Card Printing
The HPRT ID Card Printer CP-D80 is a high-performance, multifunctional, and user-friendly direct-to-card printer. This PVC card printer not only offers dual-sided color printing but also boasts a large printing capacity, accommodating a variety of card types including standard PVC cards and rewriteable cards.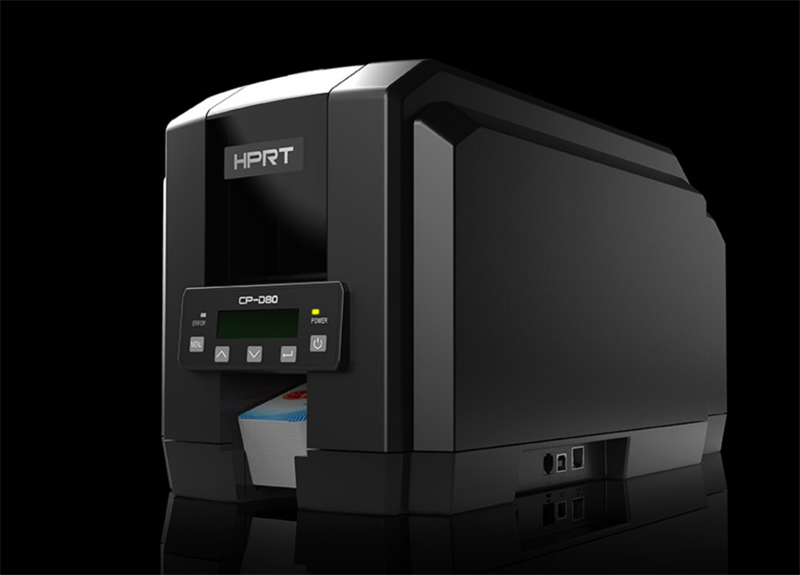 Moreover, the CP-D80 dual-sided card printer provides convenient customization options, allowing you to easily tailor settings according to specific needs. In diverse entertainment venues such as amusement parks, theme parks, and children's playgrounds, its reliable, high-quality printing and efficient operational performance have consistently received positive reviews from business owners.
1.High-Resolution Printing:
With specialized ribbons, it achieves 256 grayscale high-definition printing, ensuring clear and vivid colors that last for 20 years.
2.Metal Printer Head:
Features a full-metal printer head for more stable printing and durability.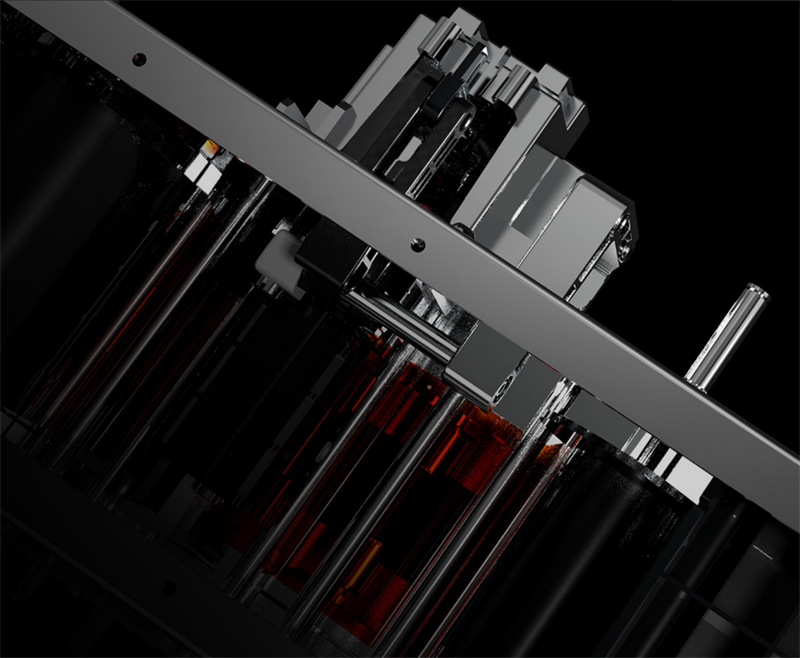 3.Efficient Printing:
Comes with a large card input slot that can hold up to 120 cards, achieving a speed of up to 100 cards per hour for full-color dual-sided printing.
4.Strong Expandability:
Offers a variety of optional modules, supporting various card data encoding, including NFC cards.
5.Cost-Effective:
Simple maintenance and easy printerhead replacement effectively reduce long-term operational costs.
This multifunctional printer is also widely used for access cards, travel cards, children's annual cards, and other custom printed loyalty cards. It has passed multiple professional certifications like CE, FCC, and UL, providing a strong guarantee for product safety. If you are considering purchasing a cost-effective, high-performance membership card printer, or want to know more about HPRT CP-D80, feel free to contact us for professional consultation and solutions.