Barcode Scanners: Types & Application Scenarios of Barcode Scanners
Barcode Scanners Types
At present, the barcode scanners on the market can be mainly divided into handheld barcode readers, fixed barcode scanners, and embedded barcode scanners.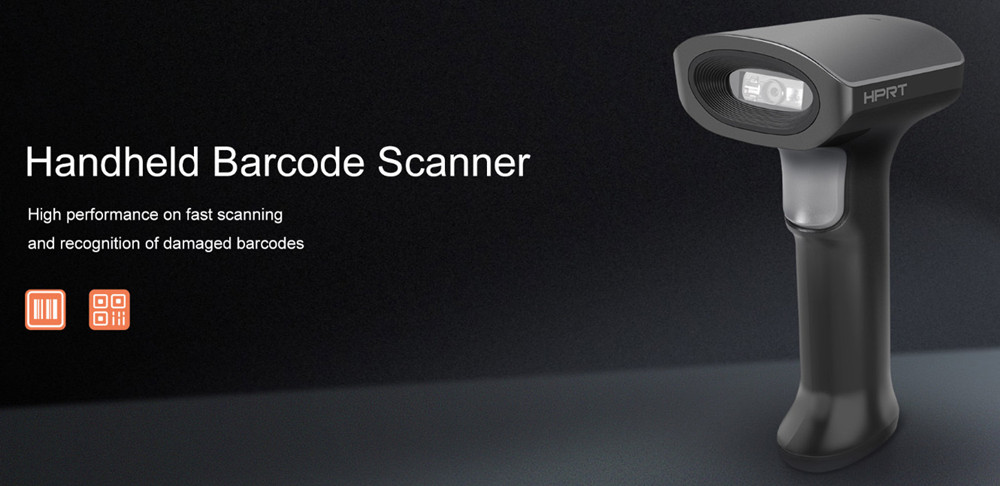 Handheld barcode readers
Handheld barcode readers are scanners that can be held by a hand, so these scanners are small in size and are mostly used in supermarkets, libraries, express delivery and logistics industries, etc.
Fixed barcode scanners
Fixed barcode scanners are usually placed on a flat surface. They are well-sealed, waterproof, and drop-proof. Compared with handheld scanners, fixed scanners usually have larger scanning windows. Fixed scanners are often used in mobile payment, retail, transportation, etc.
Embedded barcode scanners
The embedded scanner has a large scanning range so that it can reach all-around scanning. It can be embedded in self-service machines, so it is often used in metro gates, bus card swiping, and other similar places.
Application Scenarios of Barcode Scanners
Nowadays, barcode scanners are widely used in various scenarios of different industries such as retail, catering, smart transportation, healthcare, and express delivery. We recommend you choose scanners aimed at different scenarios.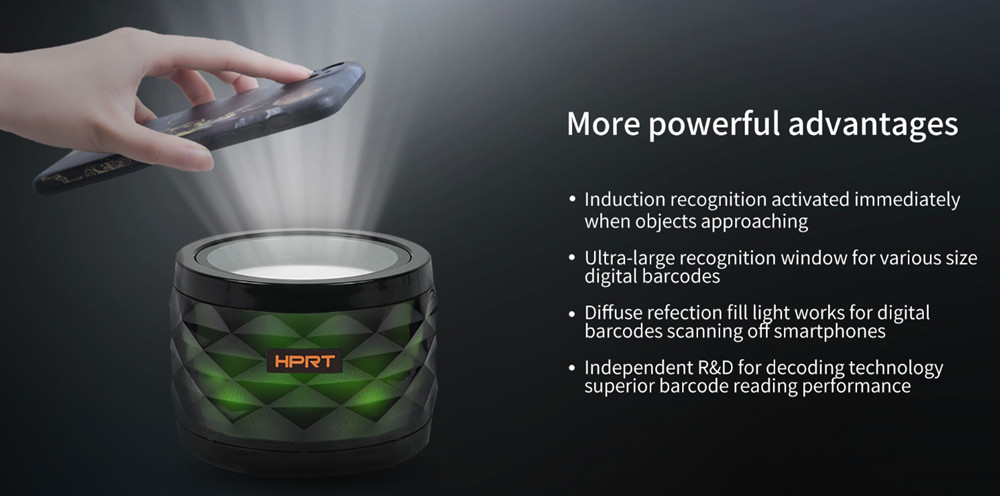 Logistics barcode scanner
HPRT handheld barcode reader N80 adopts the latest scanning technology. The plug-and-play scanner is optimized for fast 2D barcode scanning on paper or displayed screens. Moreover, it passed the 1.2-meter drop test and scan barcodes in a dark environment. With a built-in buzzer and green light indicator, the cost-effective barcode reader can avoid missing barcode scanning in a noisy environment. Therefore, it is recommended to choose this handheld scanner for the logistics industry.
Retail & catering barcode scanner
The fixed barcode scanner P100 has a stylish and elegant appearance with a large reading window. P100 is integrated with new generation 2D imaging barcode scanning technology and can read barcodes on various types of surface material including smartphones screen, computer screens, a wide range of labels, and paper. etc. Therefore, it is recommended to apply it to mobile payment especially in cafes and clothing stores, which can both ensure the effective identification of barcodes and decorate the store.
Smart traffic barcode scanner
HPRT compact design barcode scanner E100 can be embedded in the kiosk for hands-free scanning. It can easily recognize various 1D and 2D barcodes. This QR code scanner will scan the barcodes from any direction. This enables an easy and efficient transaction. Therefore, it is recommended to apply this fixed scanner to vending machines, buses, and metro gates.
As a leading barcode scanner manufacturer, HPRT has developed a comprehensive barcode scanner product line, including fixed, handheld, and embedded barcode readers. Also, HPRT manufactures wireless barcode scanners that support Bluetooth connections. Choosing appropriate scanners for different scenarios will make production and life more convenient and efficient.