Applications and Buying Tips for Portable Receipt Printers
"Printing on the go" has indeed become a sweeping slogan across various domains in the printing industry. Manufacturers are enthusiastically developing a variety of portable printing devices, such as mini photo printers, portable label printers, and of course, handheld receipt printers. These portable receipt printers, compact in size, allow users to print receipts anytime and anywhere. Let's delve into the applications of portable receipt printers and guide you on how to choose the right one for your needs.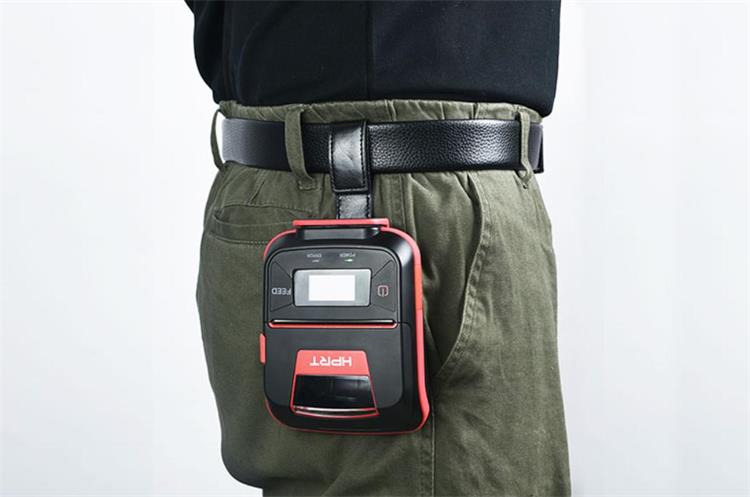 Applications of Portable Receipt Printers
1.Mobile Food and Beverage Vendor's Receipts Printing
The advent of mobile receipt printers has revolutionized the transaction methods of mobile vendors. Typically, due to space constraints and operational convenience, these vendors don't opt for a full-fledged POS system. 
Instead, mobile receipt printers, being efficient and handy, cater perfectly to their needs. For instance, in a bustling ice cream truck, once the order is placed and payment is made, the staff inputs the details into an app on their smartphone or tablet. 
The connected thermal receipt printer then instantly prints out a ticket, which customers use to collect their order. This streamlined process eliminates any potential confusion or mix-up, enhancing customer service quality.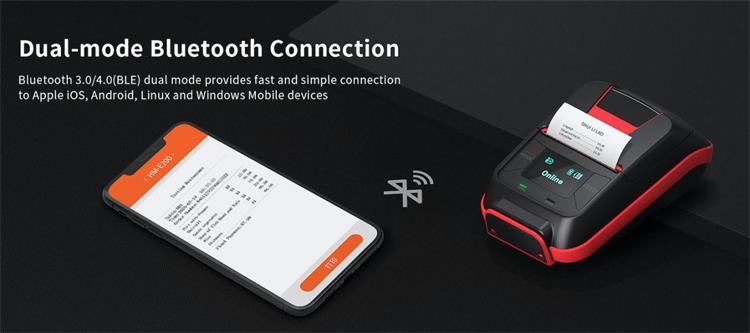 2.Outdoor Events or Field Services Receipts Printing
At outdoor events like music festivals, power supply can sometimes be limited. This is where the significance of mobile receipt printers shines. They're not only portable but also aren't dependent on a continuous power source, making wireless printing crucial.
The HM-E300 series mobile receipt printers come highly recommended. They support Bluetooth connectivity, boast impressive battery life, and are rugged enough for such environments.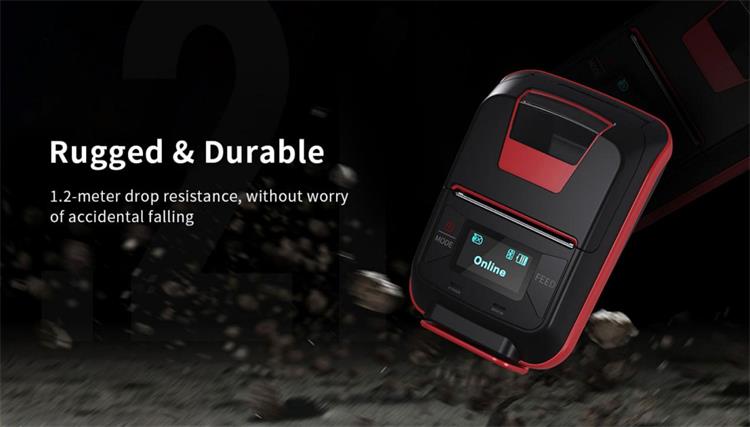 Some common outdoor events include:
● Music festivals or concerts
● Food and beverage festivals, such as wine or beer festivals
● Sporting events, including marathons, football games, and golf tournaments
● Art and craft fairs
● Farmers markets or flea markets
● Charity events or fundraisers
● Outdoor theatre performances or movie screenings
● Cultural festivals or parades
3.E-Ticket and E-Citation Prints 
Gone are the days when issuing fines was a tedious process involving handwriting, carbon paper, and lots of time. With wireless receipt printers, electronic receipts and e-tickets are printed faster, more accurately, and efficiently. 
For instance, if someone violates traffic rules, the officer can now input the necessary details into a handheld device, typically a smartphone or tablet, which is pre-connected to a receipt printer. This data might include the driver's details, violation code, and fine amount. With just a click, a clear and concise ticket is generated.
The vivid examples we've discussed above have surely shed new light on the utility of portable thermal receipt printers. But how do you select the right one? What factors should you consider? Let's explore this further.
Factors to Consider When Buying a Wireless Receipt Printer
Printing Speed & Size: The speed of your mobile ticket printer directly impacts operational efficiency. Faster printers mean quicker transactions, enhancing customer satisfaction. 
The print size, especially print widths also holds importance. There are typically 58mm and 80mm receipt printer, your choice depends on your specific requirements and use case. For mobile food trucks prioritizing portability, a 58mm mobile receipt printer such as the HM-E200 is ideal. However, an 80mm Bluetooth receipt printer, like HM-E300, which can accommodate more information, is perfect for mobile law enforcement ticketing.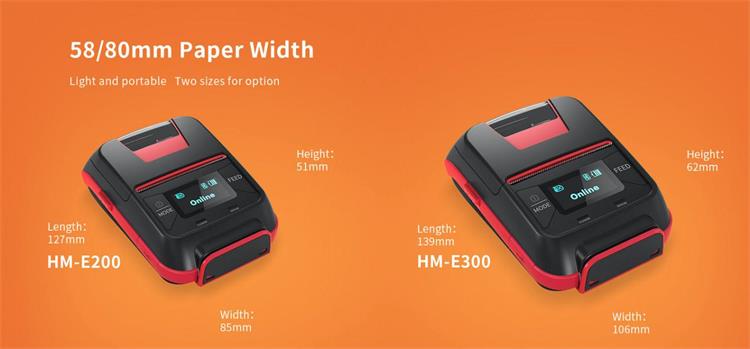 The 80mm mobile receipt printer HM-E300 can print at a fast pace of up to 70mm/s, ensuring quick transactions without delays. These compact and lightweight printers, equipped with a belt clip, ensure maximum portability.
This series can adeptly print barcodes, including UPC-A, EAN-8, CODE128, and CODE93, as well as QR codes. They guarantee clear and sharp prints, supporting various bitmap densities.
Connectivity: Consider the portable ticket printer's connectivity options. Most mobile printers offer Bluetooth or WiFi connectivity. It's also essential to check the printer's ease of operation. The HPRT HM-E300 series, with its Bluetooth connectivity and user-friendly OLED display, stands out in this regard.
Battery: For mobile pos printers, battery longevity is a top concern. It's essential that the printer maintains power throughout business operations. The HPRT HM-E300 series, powered by a high-capacity 7.4V/2300mAh battery, meets this demand and has proven its resilience with a 1.2-meter drop test.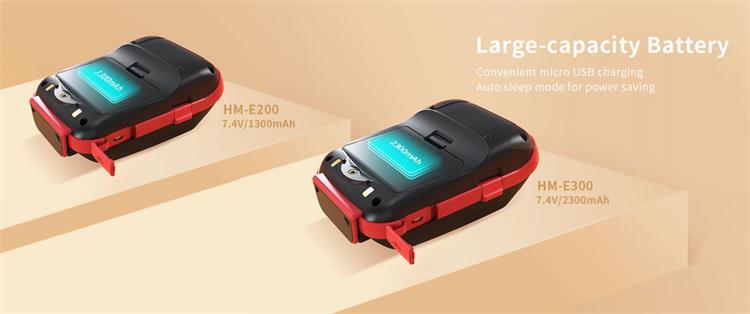 Compatibility: Make sure the portable bill printer supports multiple operating systems. A receipt printer that supports various systems can seamlessly integrate with multiple devices, offering increased adaptability. The HPRT HM-E300 series excels here, compatible with Windows, Android, and iOS devices.
Beyond these considerations, it's wise to factor in budget constraints and the manufacturer's after-sales support. The HPRT HM-E300 models, a product of HPRT's dedication, are known for their portability, impressive battery life, and broad compatibility. 
These models epitomize the future of "on-the-go printing." As the landscape of printing continues to transform, HPRT, a distinguished receipt printer manufacturer, remains committed to pioneering innovations. With a rich legacy in the industry and a vision for the future, HPRT is dedicated to offering small businesses high-quality and cost-effective mobile receipt printers. If you are interested in our receipt printers, feel free to contact us.