A Guide to USB, WiFi, and Bluetooth Receipt Printers for iPad
In today's fast-paced retail environment, businesses are increasingly turning to iPad POS systems for their operational needs. The advantages are manifold: user-friendly interfaces, easy updates, real-time analytics, and mobility, to name a few. Recognizing this trend, HPRT has launched a series of receipt printersfor iPad that support standard ESC/POS commands and offer SDK files for iOS, enabling customized functionalities.
When it comes to receipt printers for iPad, they can be mainly categorized into USB, WiFi, and Bluetooth printer for iPad based on their connectivity options. Let's delve into these three types of Apple iPad Compatible Receipt Printers through some representative products from HPRT. Whether you are a retailer, restaurant owner, supermarket operator, convenience store owner, or manager of a leisure and fitness venue, you can find a receipt printer for iPad that suits your POS system.
USB, WiFi, and Bluetooth Receipt Printers for iPad
1.USB Receipt Printer for iPad
USB connectivity is generally more stable due to its direct physical connection, effectively reducing the risk of signal interference and data loss. This makes USB interface iPad receipt printers particularly convenient for installation and use, especially for small businesses without professional IT support for their iPad POS system retail setups.
However, due to the length limitation of USB cables, the iPad POS printer needs to be placed close to the iPad, requiring special consideration in the layout of the checkout area.
HPRT Featured Product: TP80N Thermal Receipt Printer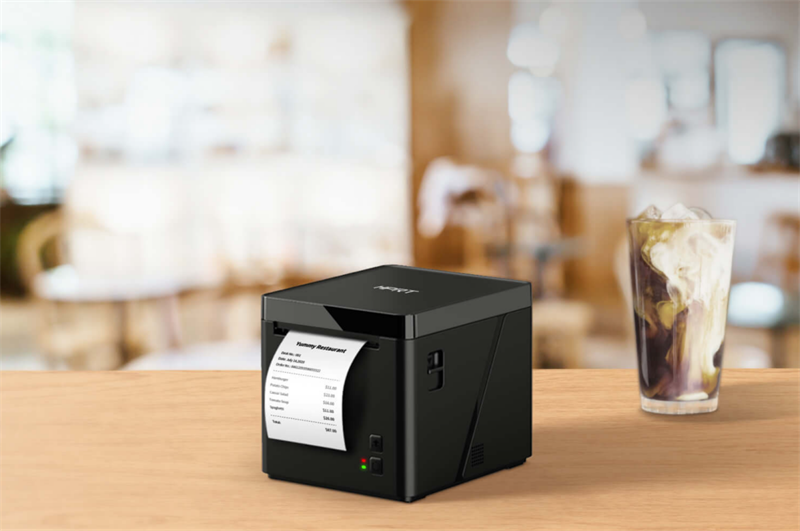 ● Compact Design: With its universally appealing black finish and exquisite craftsmanship, this ipad compatible receipt printer effortlessly complements a variety of checkout counter styles.
● Fast Printing: Boasting a maximum printing speed of 200mm/s, the TP80N enhances operational efficiency.
● Side-Opening Design: Supports 58/80mm receipt width, innovative side-opening design, never jams.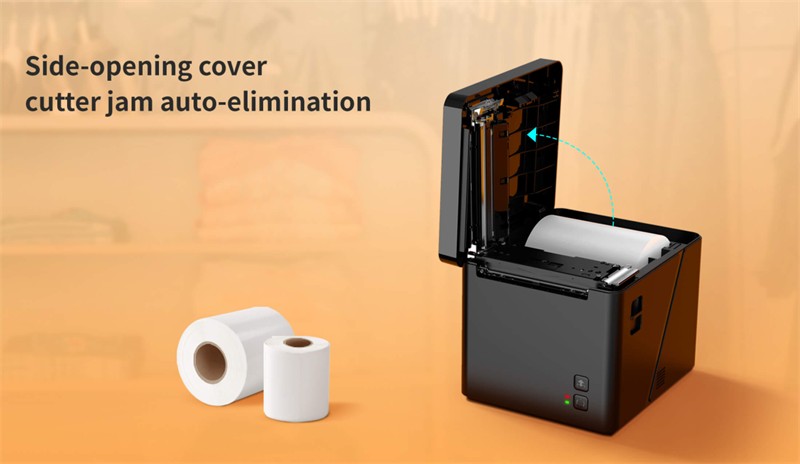 ● Multi-Language Printing: The TP80N supports multilingual printing, thereby elevating the customer experience.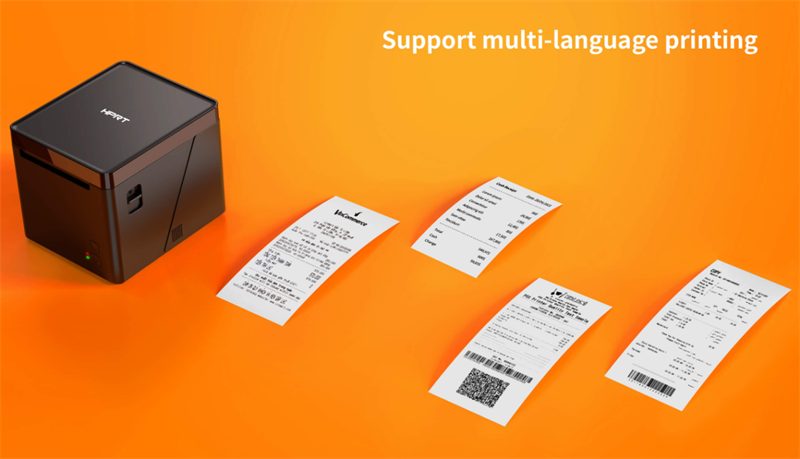 In commercial environments with fixed checkout counters, such as malls, supermarkets, or chain stores, the TP80N thermal receipt printeris a preferred device in iPad POS systems due to its reliable and secure USB connection.
Moreover, for businesses with stringent data security needs, like jewelry stores and high-end retailers, the TP80N serves as an excellent choice. Additionally, small businesses and solo entrepreneurs, such as fast-food joints and quaint coffee shops, often opt for this easy-to-use USB POS printer for iPad due to the absence of professional IT support.
To get started, you'll first require an iPad interface dock or a splitter. Then, it's as simple as connecting the TP80N to your iPad using a data cable to complete the setup.
2.WiFi Receipt Printer for iPad
WiFi connectivity shines in its flexibility and convenience. Eliminating the need for additional hardware like USB cables, it grants merchants unparalleled freedom in positioning their receipt printers for iPad.
Wireless receipt printer for ipad not only streamlines the installation but also elevates the workspace with a polished, professional ambiance. Hence, in commercial settings with robust WiFi coverage—be it restaurants, retail stores, or expansive shopping malls—a WiFi interface iPad receipt printer is an optimal choice.
HPRT Featured Product: TP808 WiFi Receipt Printer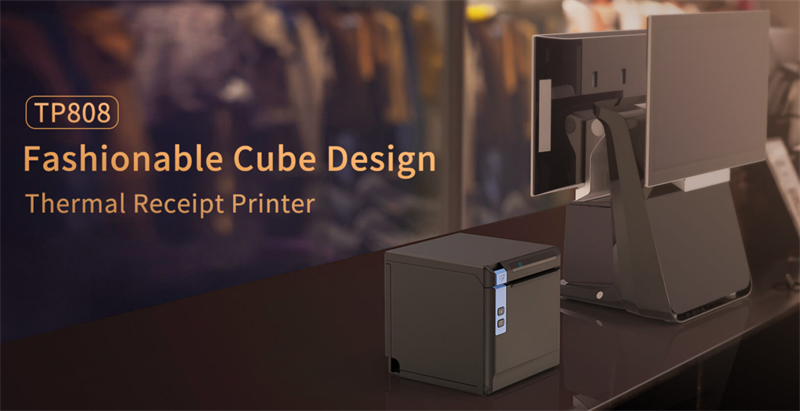 ● Wireless Freedom: Operable anywhere within your WiFi network, increasing workspace flexibility.
● High-Speed, High-Quality Printing: With a maximum print speed of 260mm/s and multiple paper detection systems, this auto cutter thermal printer delivers both speed and clarity.
● Robust Structure: Engineered with large gears and a powerful motor, encased in an all-metal printing mechanism and dual-cutter design, this thermal POS printer promises low noise levels and heightened durability.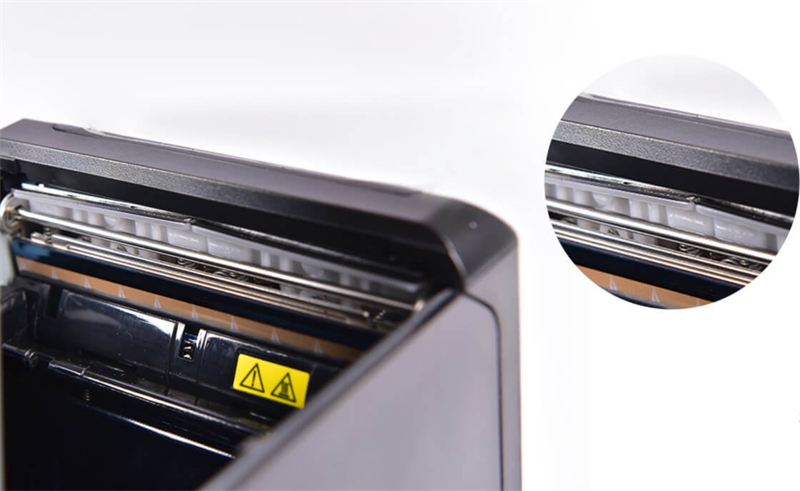 ● Multiple Paper Exit Options: Suitable for 58mm or 80mm paper rolls, this printer offers top or front exits and a jam-free cutter—simply lift the cover to clear jams.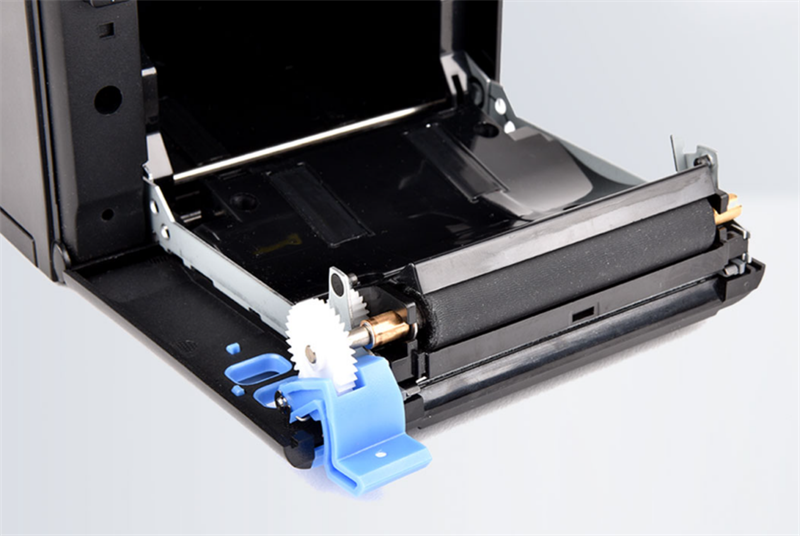 The TP808 WiFi receipt printer not only trims its size by 30% compared to traditional printers but also sports a sleek, modern design. This makes it a perfect fit for various iPad POS system retail setups, especially in large malls and shopping centers with stable WiFi networks.
Moreover, it supports multi-device connectivity, allowing several iPads to link simultaneously. Notably, this Apple iPad Compatible Receipt Printer has been successfully deployed in Apple stores, seamlessly integrating with iPads via WiFi to efficiently complete shopping transactions.
To integrate this WiFi receipt printer for iPad, first, ensure both your printer and iPad are on the same WiFi network. Then, navigate to the settings menu of your retail or restaurant iPad POS system, if applicable. Here, you'll typically find an option to add a printer. Simply input the printer's IP address, and voila, your iPad receipt printer is ready for action.
3.Bluetooth Reeceipt Printer for iPad
Bluetooth printer for iPad is highly sought-after for its unparalleled portability and short-range functionality, making it a go-to choice in situations that demand quick setup and adaptability across diverse commercial environments. With zero need for complex hardware configurations, retailers can effortlessly pair this iOS receipt printer with their iPads, elevating the efficiency and fluidity of customer transactions.
HPRT Featured Product: HM-E300 Mobile Receipt Printer
● Light and Portable: Weighing just under 400g and equipped with a standard belt clip, this ultra-light and highly portable device simplifies mobile printing.
● Efficient Pairing: Due to its dual-mode Bluetooth design, this Bluetooth printer for iPad ensures rapid data transmission, broader coverage, and energy efficiency.
● High-Quality Printing: Compatible with 45/58/80mm paper roll widths and equipped with seam, black mark, and near-end paper sensors, this receipt printer for iPad delivers good accuracy.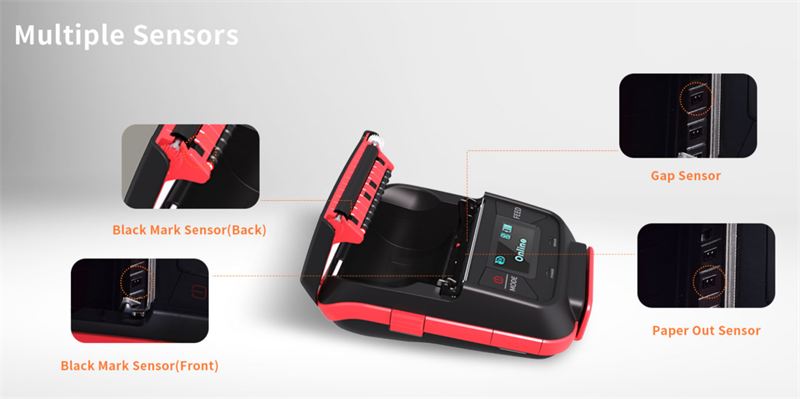 ● Long Battery Life: With its built-in 2300mAh high-capacity battery, this printer offers exceptional endurance. It supports USB charging, allowing easy power-up through portable chargers, car chargers, or laptops, so you never have to worry about running out of juice.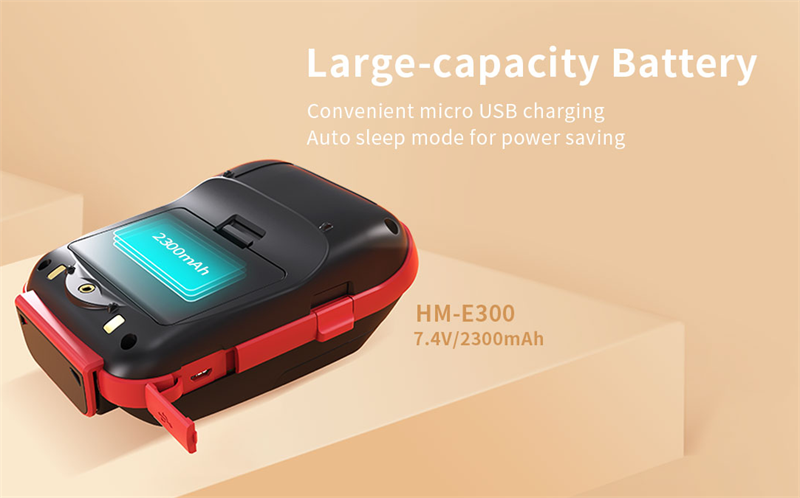 The HM-E300 Bluetooth printer for iPad is not just compact and portable; it also provides stable output and has passed a 1.2-meter drop test, proving its durability. It serves as a versatile assistant for iPad POS system in a variety of settings—from pop-up shops and food trucks to trade shows and outdoor events. Its proven flexibility and resilience make your business operations both efficient and seamless.
Choosing a receipt printer for iPad that suits your iPad POS system depends on various factors, including the type of retail environment, specific business needs, and security requirements. HPRT offers a range of reliable and efficient thermal receipt printers for iPad with multiple connectivity options, seamlessly collaborating with iPad POS systems. If you are interested in any of the above products or have custom requirements for receipt printers for iPad, feel free to contact us at any time.