A Comprehensive Guide to Silver Labels: Benefits, Applications, and Our Top Pick
While thermal labels are cost-effective, their durability often leaves much to be desired. On the other hand, white copperplate paper, though widely used, is susceptible to water and oil damage and can sometimes lack a premium feel. For those seeking a balance between durability, aesthetics, and functionality, silver labels(subsilver labels) emerge as an excellent choice. This article delves deep into the characteristics and applications of silver labels and introduces a high-performance, user-friendly silver label printer.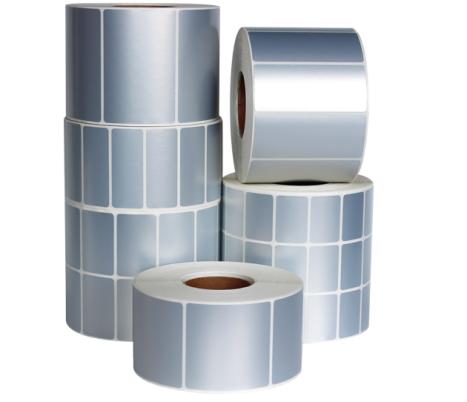 Why Choose Silver Labels: Top Advantages
Silver labels are engineered from specialized materials that grant them a unique metallic sheen. Unlike ordinary labels, they consist of a durable base layer—often paper or plastic—coated with a metallic finish. Although the metallic coating often resembles the sheen of silver, it's important to specify that it may not always be made of genuine silver material. This lends them not only aesthetic appeal but also functional advantages.
Key Benefits:
1.Durable Composition: In contrast to thermal labels that fade or white adhesive labels prone to environmental damage, silver labels offer robust longevity.
2.Metallic Sheen: The distinctive metallic sheen not only grabs attention but also adds a refined, upscale feel to any product.
3.Water and Oil Resistant: These labels are designed to resist environmental factors such as water and oil, keeping the information clear and intact.
4.Environmental Resilience: Particularly, silver PET labels withstand exposure to harsh sunlight, high humidity, and even chemical spills without fading, curling, or deterioration.
Applications of Silver Labels
Where exactly do these labels find their place? In the corporate world, silver labels are the go-to choice for fixed asset tags and equipment labels.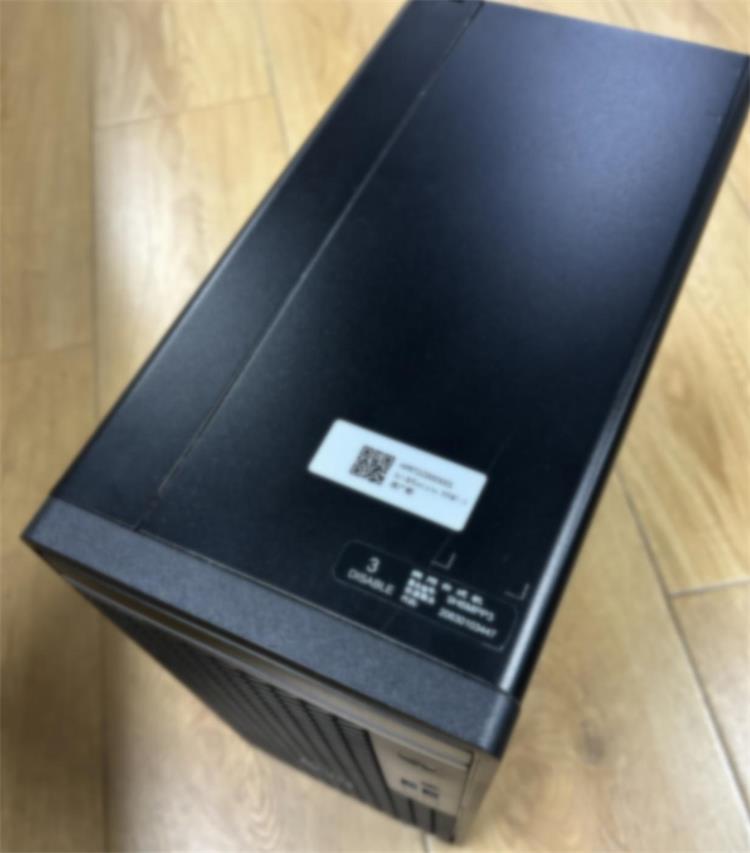 Newly purchased computers and monitors often come with silver labels featuring barcodes or QR codes. These labels identify both the department and person responsible for the asset. During audits, scanning these codes makes verification quick and efficient. A key advantage of these labels is their durability; the text and codes remain legible over time.
Electronic products, too, benefit from silver PET labels. These specialized labels can be imprinted with essential details such as barcodes, product specifications, and other crucial information. Take, for example, voltage labels affixed to the base of light fixtures: they retain both their adhesive properties and legibility for an extended period, resisting blurring or detachment.
For DIY craft sellers, a customized label serves as a business card that conveys their brand image. Products they create, like soaps or scented candles, can be elevated through professional label design software to craft a unique brand identity. 
These labels feature refined lines, patterns, and succinct text. With the aid of advanced label printers, these designs can be effortlessly transformed into tangible labels in bulk. Opting for silver as the material lends these handmade items a unique sheen and a sense of luxury.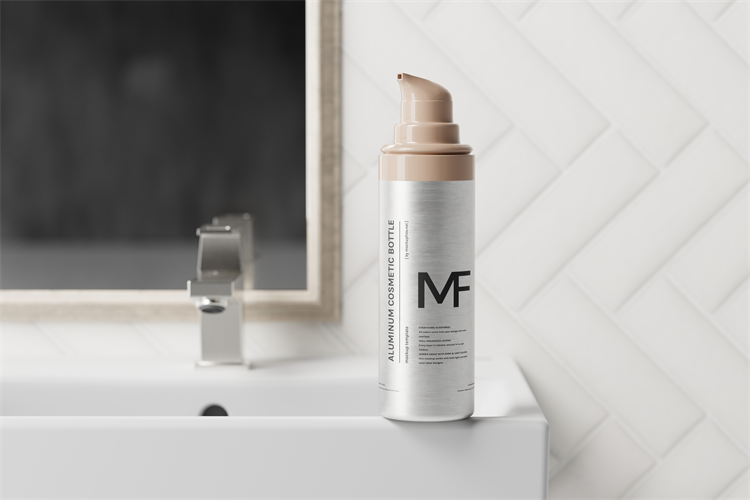 Additionally, these labels can accommodate extensive text, allowing for the clear display of important information like product ingredients, usage instructions, and maintenance recommendations. Their excellent water-resistant, moisture-proof, and wear-resistant qualities make them highly favored among businesses.
Highly Recommended HPRT HT100 4-Inch Thermal Transfer Label Printer
To achieve the printing of high-quality silver labels, a specialized thermal transfer label printer is indispensable. 
The HPRT HT100 4-Inch Thermal Transfer Label Printer comes fitted with an ultra-precise KC14 laminated print head, crafted for maximum durability and an extended operational lifespan. It is fully compatible with an extensive range of label materials, such as silver paper, PET adhesive labels, and wash care labels. 
The silver label printer excels in batch printing various elements including barcodes, QR codes, graphics, multilingual text, and characters with a guarantee of wrinkle-free and long-lasting labels.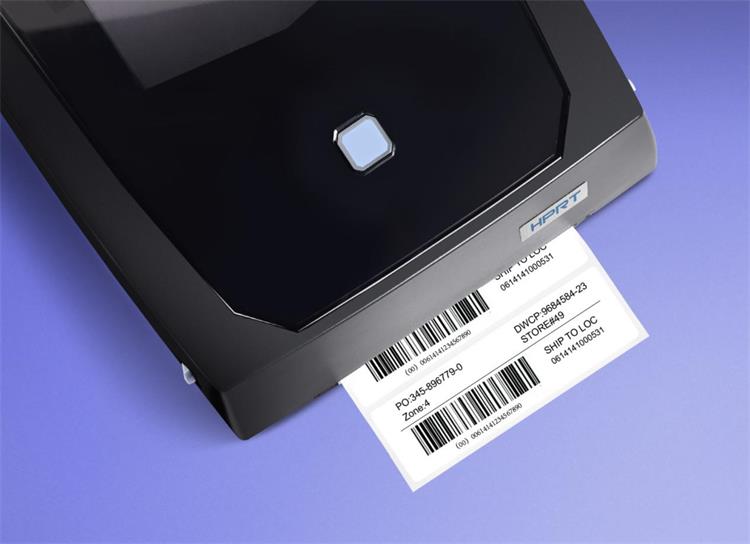 Its features include:
1.Rapid Printing Capabilities: Operates at an impressive speed of 127mm/s and accommodates a maximum print width of 108mm.
2.In-built Overheat Protection: Comes with an automated pause function that activates when the print head reaches a high temperature, thereby ensuring both safety and operational stability.
3.Advanced Sensing Technologies: Outfitted with sensors for seam detection, notch detection, and black mark detection, which ensure smooth paper feeding and spot-on positioning.
4.Versatile Printing Angles: Offers the flexibility of printing at angles of 90°, 180°, and 270°.
5.Diverse Connectivity Options: Supports connections via USB, Serial Port, and Ethernet, and also offers optional Bluetooth compatibility.
6.Optional Label Peeler: An additional feature for streamlining the labeling process.
The HPRT HT100 is not confined to merely desktop-based operations; it also provides the option of Bluetooth connectivity for a more dynamic and flexible mobile printing experience.
To get started, simply download the HereLabel app onto your smartphone, which offers you access to an extensive collection of industry-specific label templates. The app's user interface is intuitive and user-friendly: simply choose a template, edit the relevant details, save your changes, and initiate the printing process.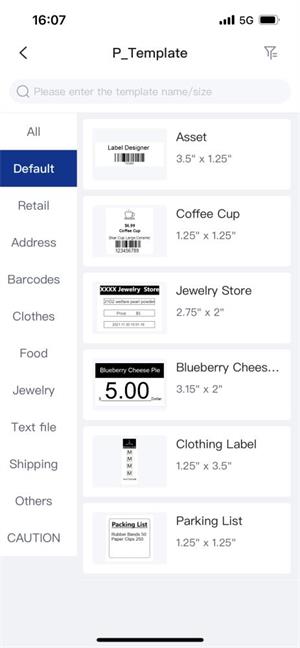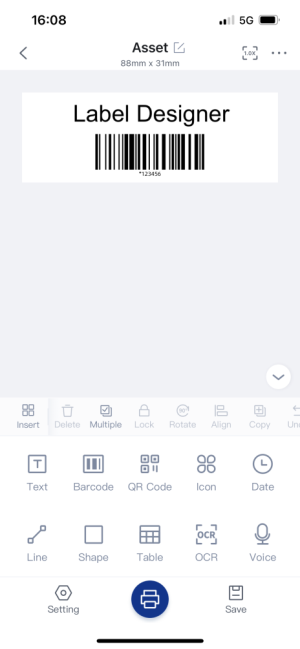 Furthermore, these customized templates are stored in the cloud, facilitating instant access from either desktop or mobile platforms for seamless, hassle-free printing. This makes the HPRT HT100 Thermal Transfer Printer an ideal choice for creating labels for a wide array of applications, including but not limited to, fixed assets, medical equipment, electronic devices, and customized labels for personal care items, cosmetics, and luxury jewelry.
In terms of printer consumables, in addition to the label stock, a suitable ribbon is also essential. For silver labels, it's best to use resin ribbons. These ribbons are known for their strong resistance to heat, wear, and chemicals, ensuring your labels stay clear and long-lasting.
The strategic integration of the HPRT HT100 Thermal Transfer Printer with premium resin ribbons delivers a highly efficient, robust, and professional printing solution. This combination empowers small-to-medium enterprises, online and offline retailers, as well as DIY artisans, to effortlessly produce high-caliber silver labels that meet a diverse range of application needs.