What is a Thermal Printer Used for?
Unlike inkjet or dot matrix printers, thermal printers use a heated printhead to produce text and image. This process creates images with high print quality that can withstand greater abuse. There are mainly two types of thermal printers, one is direct thermal printers, and the other is thermal transfer printers. 
In general, thermal printers are mainly used to print labels, receipts, barcodes, etc., and are widely used in logistics, retail, healt, catering, and other industry. 

This article will explain the application scenarios of thermal printers and shade some light on  how to choose the right thermal printer.
Logistics industry

Printing shipping labels and parcel codes are the most demanding in the logistics industry. Printing fast and high-quality address labels can ensure the efficiency of parcel picking and packaging, which is necessary for the management of logistics stations and the orderly delivery of parcels. HPRT thermal printers support the major ERP printing software, which greatly improves the work efficiency.

HPRT SL42, a desktop label printer, is applicable to print shipping labels from main stream logitics companies, including FedEx, DHL, USPS, UPS and more. This direct thermal printer has automatic paper inhaling function. The custom TPH design can prevent paper jam and can print up to 160,000 standard shipping labels. SL42 is a great thermal printer for shipping labels.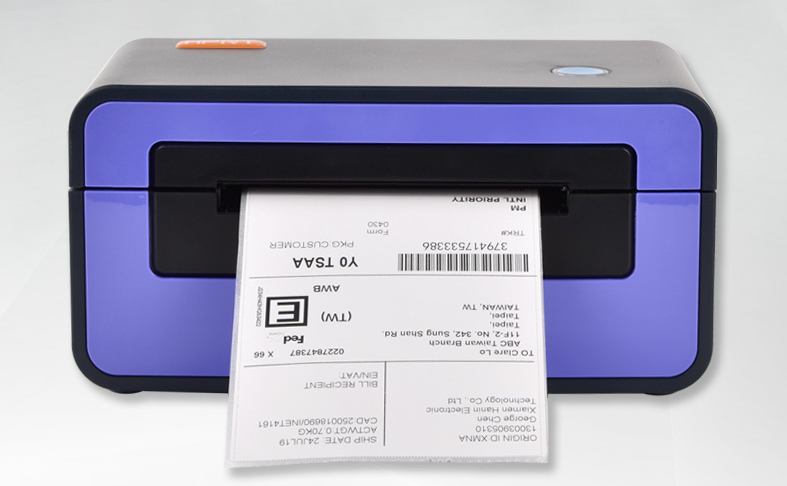 Retail industry

In the retail industry, thermal printing is in high demand. Not only the price tags, expiration date labels, and shopping receipts are printed by thermal printing technology, but also sale posters and gift cards. Thermal printing, with its clear printing quality and high speed, has become the most popular choice among printers. Especially during rush hours, a receipt printer that does not jam and automatically cuts is particularly essential.

HPRT TP808 is a direct thermal label printer. The maximum printing width is 80mm. The automatic cutting and paper installation functions save you from trouble. What's more, its size is 30% smaller than traditional printers. It also supports WI-FI and Bluetooth wireless connections. TP808 is definitely small businesses' favorite.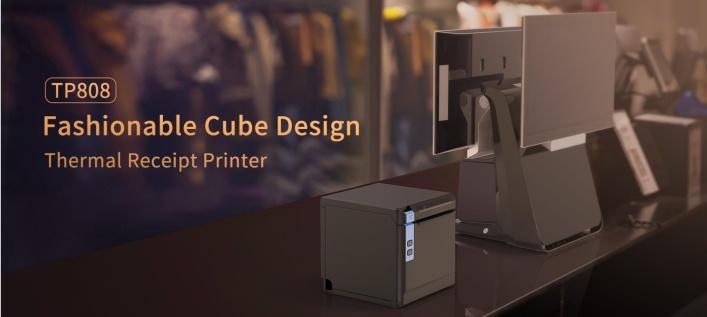 Healthcare industry
In the healthcare industry, thermal printing is used in a wider range, applied in different departments. From medical consultation to drug identification, from specimen labeling to drug management and distribution, from material management to patient information management, thermal printing plays an indispensable role in the smooth operation of medical institutions.

HPRT HD100 is a cost-effective thermal printer that can meet the printing needs of the healthcare industry. It can print clear labels, linear barcodes, and 2D barcodes. Its print head adopts KC14 lamination technology, which is more durable. Not only supports USB, serial, Ethernet, HD100 is also a Bluetooth thermal printer. So if you are looking to find a wireless thermal printer, HD100 is a choice you don't want to miss.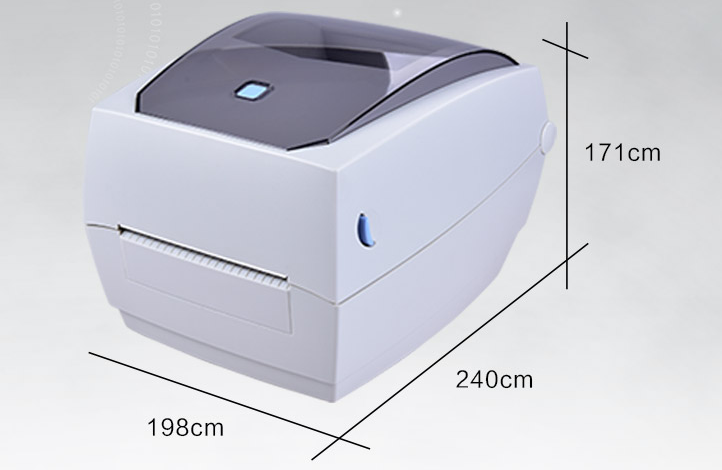 Catering Industry

Menus, orders, fee receipts, queuing orders, and takeaway orders all need to be printed and given out immediately. Especially when the restaurant space is crowded, printing needs to be carried out in an environment with a lot of oily smoke, which puts forward the demand for waterproof and oily smoke prevention for thermal printers.

The Bluetooth thermal printer, HPRT TP805 can quickly print out the takeout order on the mobile phone, and the response time is extremely fast. Besides, its metal enclosure is oil-resistant and works well in a kitchen environment. It has embedded function settings, and support adjustment of print width and style, satisfying meet all your needs. TP805 integrates almost everything that a restaurant or kitchen printer needed.


In addition to the situation listed above, the application of thermal printing is far more extensive than you might think. Understanding the application scenarios of thermal technology and choosing a printer that suits your needs will help you become more efficient in your future work and life.