Key Factors to Consider When Upgrading Your Thermal Label Printer
For companies that need to produce high-quality and durable labels quickly and efficiently, a thermal label printer is an essential tool. Upgrading to a better thermal label printer can help simplify operations, increase productivity, and reduce costs. However, with so many types of thermal printers available, it will be difficult to decide which one to choose. Before making a decision, we recommend considering the following important factors.
Considerations before upgrading
a. Current usage and business needs
It is essential to understand how many labels your business needs to produce each day, week, or month, the size and quality requirements of the labels, and the printing quality required. If your business volume is increasing, you need a thermal label printer that has higher printing speed and label capacity for batch printing.
b. Label size, quantity, and quality requirements
Consider the type and quantity of labels you need to print. Do you need different label sizes and materials? If so, carefully review the label printer's print width and other parameters to ensure that the printer can be compatible with various types and sizes of labels. 
For example, the HPRT HD130 professional thermal label printer has a maximum print width of 106mm and a 300dpi print resolution to ensure clear barcode output. It has a fast printing speed and is suitable for printing thermal label paper (folded paper or roll paper) and continuous paper (with or without black marks).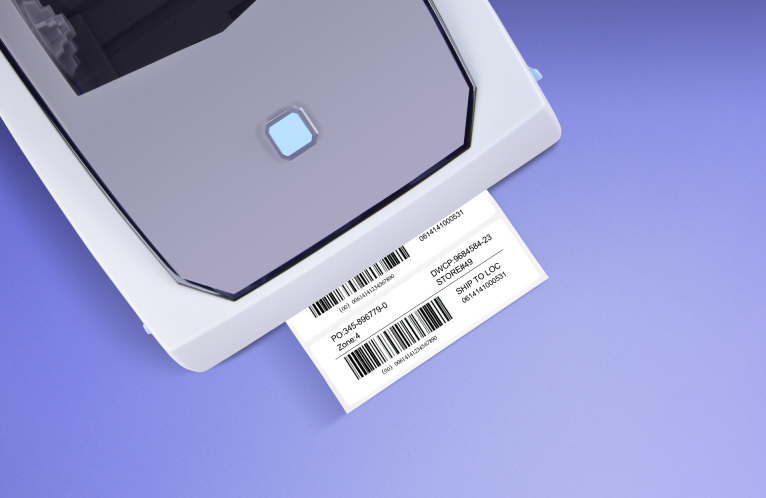 In addition, some companies need durable labels that can withstand harsh environments, while others may need labels for indoor use only, so the materials and adhesives used for labels are also important factors to consider.
c. Printing speed and resolution
The printing speed of labels significantly affects your business productivity and efficiency. Industrial printers usually have higher IPS than desktop printers, making them an ideal choice for batch printing. The printing resolution is also an important factor to consider. The higher the dpi, the clearer and more detailed the image. The most common thermal label printers on the market are 203dpi and 300dpi, but if you need higher printing accuracy, a printer with a higher resolution, such as 600dpi, may be necessary.
d. Connection options
The connection options for thermal label printers are essential to ensure that your printer can integrate with existing systems and software. Most modern thermal label printers offer various connection options, including USB, Wi-Fi, and Bluetooth.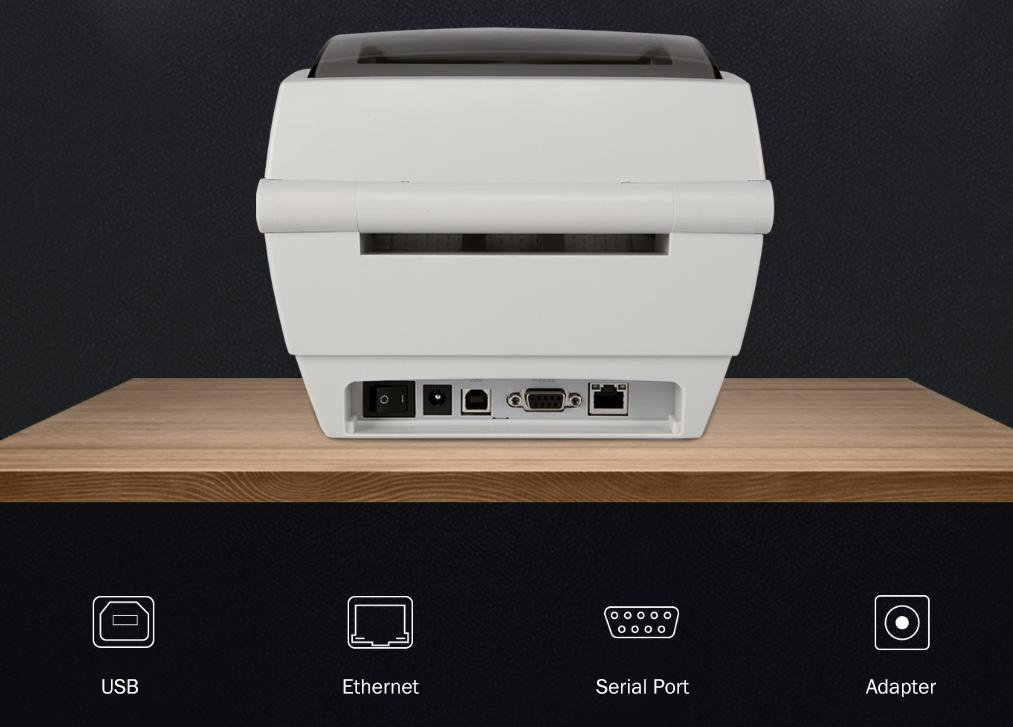 USB connection is suitable for businesses that use a single printer and do not require a network connection. Ethernet connectivity allows your printer to connect to a local area network (LAN) and integrate with other networked devices. Wi-Fi and Bluetooth connections allow communication between the printer and other devices, such as computers, smartphones, or tablets.
When choosing a thermal label printer, consider the connection option that best suits your business needs. If you have an existing network infrastructure, Ethernet connectivity may be the best choice. If you need to print from multiple devices, consider Wi-Fi or Bluetooth connectivity. It is also essential to ensure that the printer's connection options are compatible with your existing software and systems.
e. Service life and maintenance requirements
When upgrading to a thermal label printer, you must consider the printer's durability and maintenance level. The durability of the printer depends on the printer type you choose, the materials used to manufacture the printer, and the environmental conditions in which it will be used.
TPH (Thermal Print Head) is a critical factor that can affect the overall durability of a thermal label printer. Usually the higher value of the TPH, the longer lifespan the thermal printer has. HPRT offer a wide range of thermal printers with durable TPH to meet customers' requestments. 
Industrial printers are usually more durable than desktop or mobile printers, and they are designed to withstand harsh environments, including extreme temperatures and exposure to dust and debris. Compared to industrial printers, desktop printers are generally less durable but require less maintenance.
In addition, some printers may require more frequent cleaning and calibration than others. It is essential to consider whether you or your employees can easily maintain the printer and whether professional maintenance is needed.
f. Label design software
Nowadays, the majority of thermal label printers come with built-in label design software, which includes basic label editing features. However, if you require advanced design capabilities, such as incorporating barcodes, images, and logos, you will need to pay attention to the specific features of the software and the ease of operation when upgrading your printer.
Summary
Upgrading to a better thermal label printer can bring many benefits to your business, such as increased productivity, efficiency, and quality. By considering the six factors above, you will definitely find a thermal label printer that meets your business needs and exceeds your expectations.
HPRT is a trusted manufacturer of system printing solutions, covering various types of printers, scanning devices, intelligent application software, multi-platform drivers, and embedded application development. If you are interested in our thermal label printer products, please feel free to contact us.