How to Choose the Right Wire and Cable Label Maker for Enhanced Work Efficiency and Safety
Cutting the wrong wire can escalate repair costs and trigger safety hazards. In data centers, unplugging the wrong server cables can lead to prolonged system downtimes, severely affecting operations. These issues often stem from illegible or missing labels, making the selection of the right wire and cable label printer imperative for work efficiency and safety. This article guides you on how to select a wire and cable label maker tailored to your specific needs.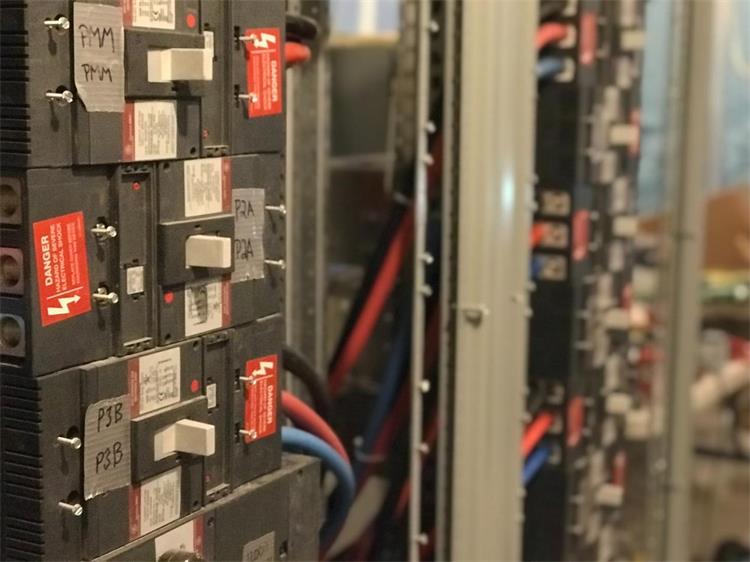 Understanding Wire and Cable Labels
1. Significance of Wire Labels
In electrical and telecommunications sectors, wire labels serve more than just organizational purposes. They also pertain to safety, compliance, and operational efficiency. 
Wire labels convey essential information such as voltage, current, and safety standards, mitigating the risk of electrical hazards and legal complications. A well-organized wire label system also expedites troubleshooting, saving valuable time and resources.
2. Applications of Wire and Cable Labels
Wire and cable labels are indispensable in various sectors:
Data Centers: Electrical wire labels help in managing server racks and power supplies, ensuring cables are correctly connected to the appropriate servers and electrical equipment.
Industrial Automation: Here, cable labels allow technicians to swiftly identify connection points and critical safety systems, such as emergency stop buttons or terminal blocks.
Healthcare Facilities: In medical settings, labels help healthcare workers quickly determine which cables connect to critical medical devices and interfaces.
Office Environments: Wire labels simplify workstation setups and meeting room configurations, making it easy to identify cables connected to computers, printers, and AV equipment.
Communication Infrastructure: Wire labels play a role in maintaining mobile communication towers and network centers, specifying which cables are used for data transmission and which for power supply.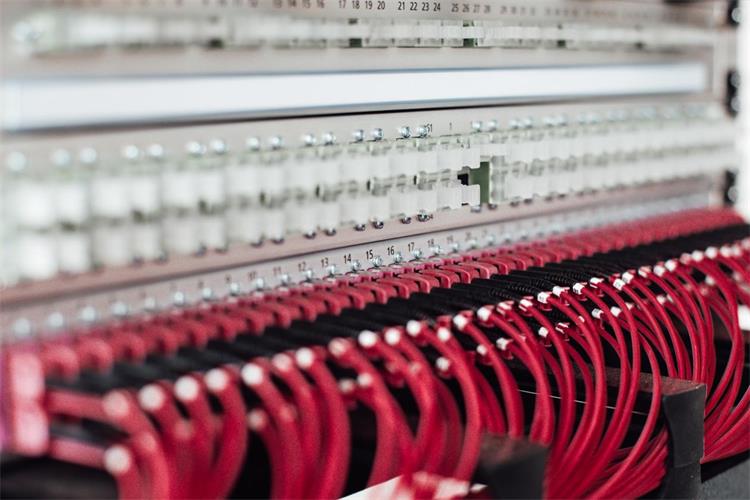 Given the diverse roles of cable labels in these sectors, selecting an efficient wire label printer becomes crucial.
How to Select the Right Wire and Cable Label Maker
1. Printing Scenario and Requirements
The first step in choosing a wire and cable label printer is understanding your printing scenario and actual requirements.
Are you planning to print labels beforehand or will you print them onsite? If it's the former, desktop wire label makers would be the best choice, given their faster printing speeds and greater label capacity. On the other hand, for onsite flexibility, handheld label makers or mobile label printers would be more fitting.
2. Printing Quantity
Daily printing volume is another factor to consider. For printing hundreds of labels daily, desktop printers are more suitable for bulk label printing, ideal for manufacturing plants, large data centers, and power stations.
3. Compatibility of Wire and Cable Labels
There are diverse types of label materials available like PVC, adhesive labels, PET, PP, nylon, etc. Your selected wire and cable label maker should be compatible with all the label materials you need.
Based on the printing technology, wire and cable label makers can be broadly classified into thermal and thermal transfer categories. While thermal printers are generally more suitable for one-time adhesive wire labels, thermal transfer printers have a broader material compatibility, catering to various wire label materials
4. Width of the Wire and Cable Labels
In confined spaces like electrical panels, you might need narrower labels, such as 1 inch or even 0.75 inches. However, for larger cable bundles, you might require labels exceeding 2 inches in width. Desktop printers typically have greater label capacity, accommodating labels up to 4 inches or more.
5. Connectivity Options
Wire and cable label makers offer various connectivity options. Desktop versions usually operate via a PC, while handheld label makers or mobile label printers often support Bluetooth or Wi-Fi, providing utmost flexibility for onsite printing.
HPRT HM-T230 Mobile Barcode Printer: Your Preferred Choice for Wire and Cable Label Printing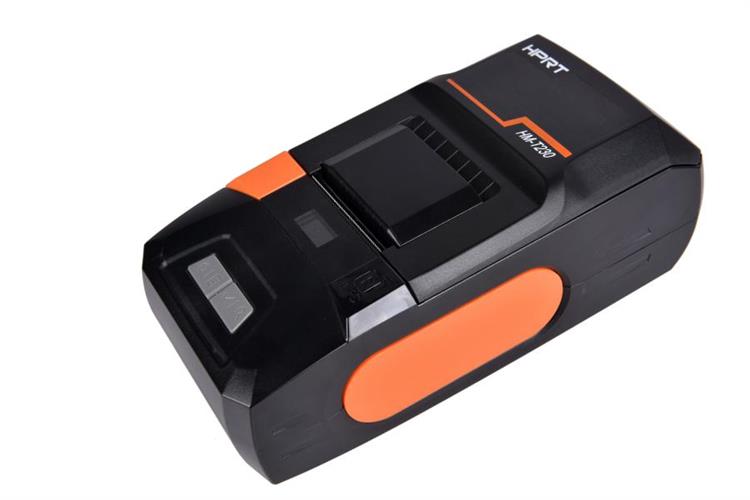 The HPRT HM-T230 is a high-performance, mobile label printer employing cutting-edge thermal transfer technology. Designed for versatile material compatibility, it accommodates popular label materials such as PVC, polyester, polypropylene, nylon, and adhesive labels.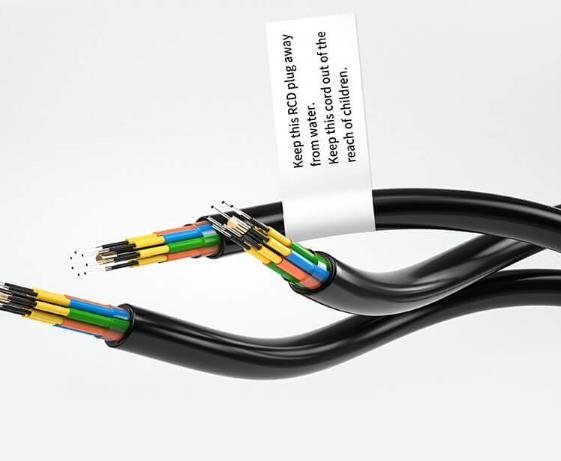 With support for 18~50mm label width and a maximum printing width of 48mm, this mobile thermal transfer printer finds extensive applications in power facilities, substations, field construction, data centers, industrial production, and the field maintenance of communication towers and base stations. The printer serves a variety of labeling needs, such as identifying server cables, network interfaces, communication cables, as well as cables and mechanical equipment on production lines.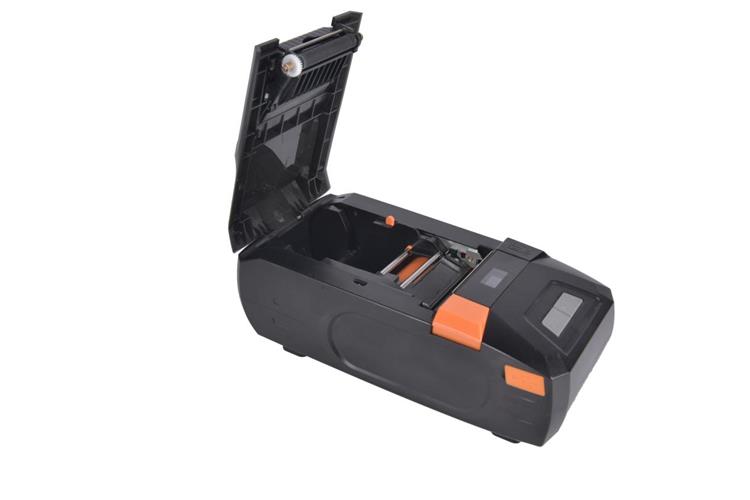 The device goes beyond mere hardware capabilities by offering an intuitive mobile application for label design and printing. This app simplifies the task of label creation, trumping built-in keyboard alternatives with its expansive design options and templates, which include a diverse selection of fonts, icons, and layouts. This user-centered approach has been a pivotal factor in its widespread acceptance.
Additionally, the app facilitates multilingual printing and incorporates an array of characters, lines, and logos. It even supports advanced features like automatic date insertion, barcode printing, and image recognition. These templates can be conveniently saved to the cloud, offering seamless access and printing capabilities regardless of location.
Key Features:
1. Compact Design: Small and portable, this unit is ideal for field work and can easily fit into your workbag.
2. High-Capacity Battery: Its long-lasting battery ensures stable output even during extended periods of operation.
3. Versatile Connectivity: The HM-T230 offers multiple connection options, including WiFi, Bluetooth, and USB. It is compatible with both Windows and Mac systems, supporting both PC and mobile devices.
4. Quick NFC Functionality: NFC enables quick app launching and effortless printer connection, streamlining the process for a hassle-free experience.
5. Dedicated App: The wire label printer comes with a powerful label-editing software, preloaded with a vast array of label templates to facilitate quick on-site editing and printing.
Choosing the right wire and cable label printer is akin to finding the "master key" that not only unlocks your current requirements but also opens up a realm of future possibilities. The Hanin HM-T230 serves as such a versatile tool. Regardless of your industry or specific cable printing needs, this printer offers exceptional solutions that could streamline your operations and mitigate the risks of human errors, thereby reducing subsequent costs.