How to Choose the Right QR Code Printer
There are many factors to consider when purchasing a QR code printer. This article will elaborate on the aspects of printing media, shelf life, printing quantity, printing quality, connection method, and price.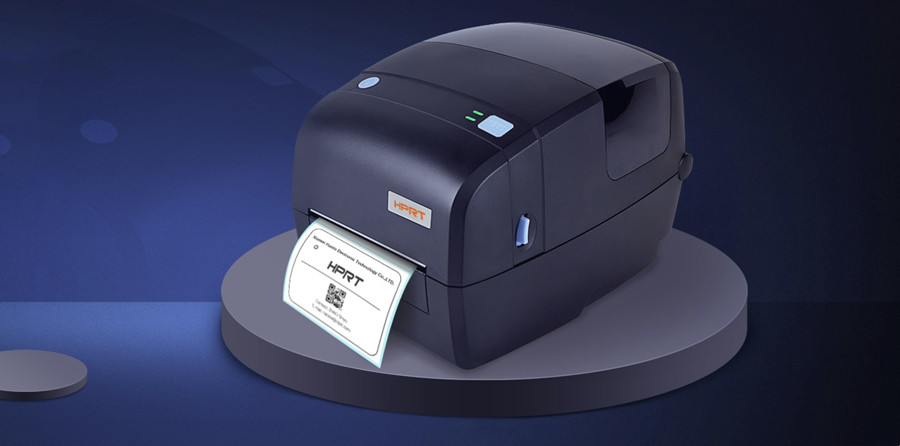 Printing media

If you need to print QR codes on thermal paper, use a thermal barcode printer; if you need to print on plain paper or other materials, use a thermal transfer barcode printer.
Of course, there are barcode printers on the market that support both thermal and thermal transfer printing modes, such as HPRT HT300 series, iT4, and iD4 series
QR code label shelf life

If the storage time of the barcode on the label is not long (less than 6 months), it is recommended to use a thermal qr code label printer. If the shelf life is required to be more than half a year, a thermal transfer qr code label printer is recommended.
QR code label printing quantity

If the barcode printer needs to print thousands of QR code labels per day at a fast speed, it is recommended to consider the industrial barcode printer. Large factories, warehouses, and logistics are recommended to be equipped with industrial barcode printers for QR code labels and other barcode labels printing.
If you only need to print less than a few hundred barcode labels per day, it is recommended to use a common commercial desktop barcode printer which should meet the label printing need of the small and medium-sized e-commerce sellers, small supermarkets, chain stores, etc.

Barcode printing quality

If you need to print QR codes or other barcodes with high resolution or to print barcodes on relatively small labels, it is recommended to use a barcode printer with a resolution of 300DPI. Jewelry labels are usually printed by high DPI thermal transfer barcode printers.
Barcode Printer Connection method

As application scenarios change, the traditional QR code label printers that only support wired connections can no longer meet the needs of some users. HPRT provides barcode printers for different industries that support wireless connections such as WiFi and Bluetooth.
QR code printer price

Price is also a very important consideration. You can choose a qr printer that fits your budget according to your specific conditions and after considering the above factors.
HPRT is an influential QR code printer manufacturer around the world. In addition to high-quality printers for various barcode printing, we also provide high-quality accessories, self-developed ribbons, and professional software packages. If you want more details or need our help, please leave a message and we'll get back to you within 24 hours.