HPRT: Your Premium ID Card Printer Manufacturer
According to a report by Persistence Market Research, the global ID card printer market is estimated to reach US$ 7.21 Billion by 2033, showing a promising future for the industry. Many ID card printer manufacturers are constantly innovating to produce high-quality printers, making the market a vibrant one. In the following, we will explore the market conditions and future prospects of ID card printers, and how to grasp the business opportunities by taking partnerships with quality manufacturers.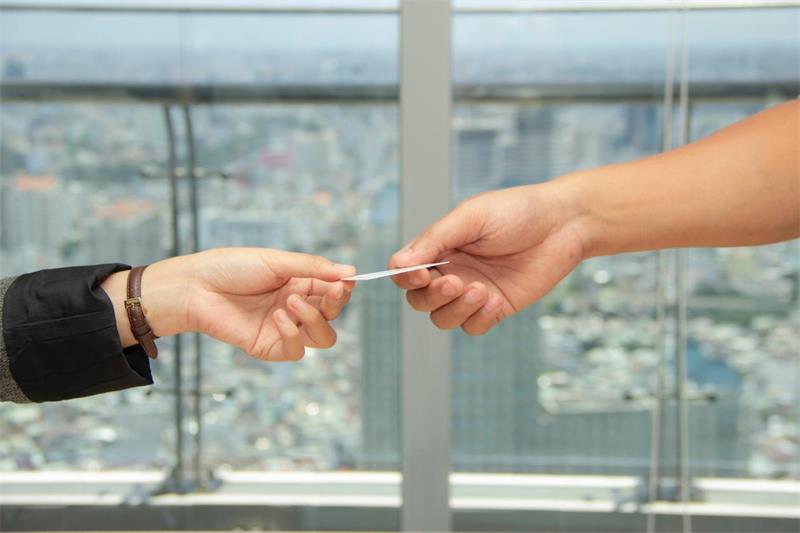 Market Overview, Future Trends, and Applications
Id card printers serve as a useful tool in printing IDs, licenses, membership cards, and other PVC cards. They're the unsung heroes behind our smooth transactions and hassle-free identifications.
The ID card printer market has seen steady growth over the past few years, a trend that's expected to continue. As businesses and institutions increasingly recognize the importance of secure identification, the demand for high-quality ID card printers is on the rise. Future trends point towards more compact, efficient, and versatile printers capable of producing high-quality cards with advanced security features.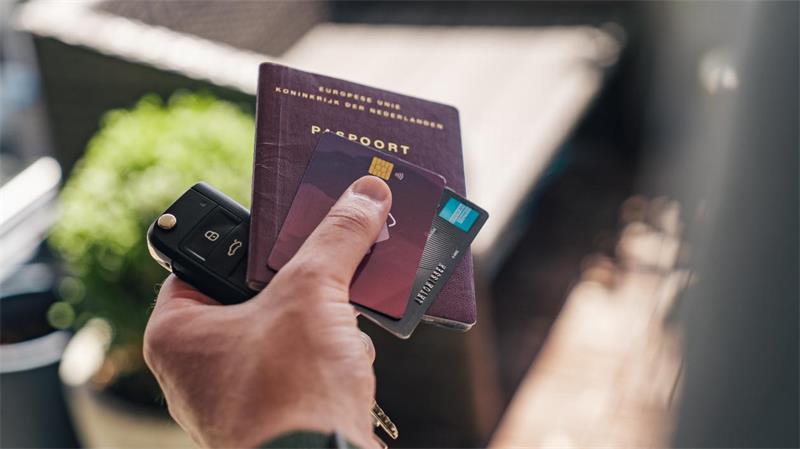 ID card printers serve a multitude of sectors, the main uses are just shown below.
| | |
| --- | --- |
| Industry/Institution | Card Types |
| Hospitality (Hotels, Restaurants) | Employee IDs, Loyalty Cards, Key Cards |
| Educational Institutions (Schools, Universities) | Student and Staff ID Cards |
| Healthcare Facilities (Hospitals, Clinics) | Staff and Patient ID Cards |
| Corporate Offices | Employee ID Cards |
| Government Agencies | Driver's Licenses, Social Security Cards |
As an example, within the dynamic hospitality sector, hotels utilize these tools not only to generate employee IDs but also to create loyalty cards, thereby enhancing customer relationships. In the realm of education, these devices are employed to produce ID cards for both students and staff, significantly bolstering security across the campus. Meanwhile, in the corporate world, these devices are leveraged to print employee ID cards, a straightforward yet effective solution for access control and time tracking. 
According to a report by Market Research Future, the global plastic id card printer market is expected to grow at a CAGR of 5.6% from 2020 to 2025. This growth is driven by increasing security concerns, technological advancements, and the growing need for efficient identification systems. The report also indicates that direct-to-card printers are preferred in industries where speed and efficiency are paramount, such as corporate offices and educational institutions. On the other hand, retransfer card printers, known for their superior image quality, are favored in sectors where high-quality ID cards are crucial, such as government agencies.
Choosing the Premium ID Card Manufacturer
With these data and trends, it's clear that the PVC card printer market has a bright future, and choosing a reliable manufacturer is crucial for businesses to stay competitive in this growing market. When choosing a card printer, various vital factors need to be taken into account, such as printer quality, software capabilities, printing performance, consumable costs, ease of operation, after-sales service, and support for OEM and ODM customization. This is precisely where HPRT, a leading ID card printer supplier, excels.
Established in 2010, HPRT has become an outstanding supplier specializing in the design and manufacture of a variety of printing equipment, including PVC card printers, barcode printers, receipt printers, digital textile printers, and photo printers, as well as providing professional industry solutions. HPRT's products consistently meet the rapidly changing market demands, thanks to our experienced and innovative R&D team. We offer our customers products that combine advanced technology, superior quality, competitive pricing, and worry-free services.
HPRT CP-D80: High-Value, Multifunctional ID Card Printer
In the realm of ID card printing, we have introduced the CP-D80, a direct-to-card printer that is both convenient and easy to operate. This printer is capable of high-speed, double-sided color printing, making it an ideal choice for various sectors such as schools, government agencies, and corporations.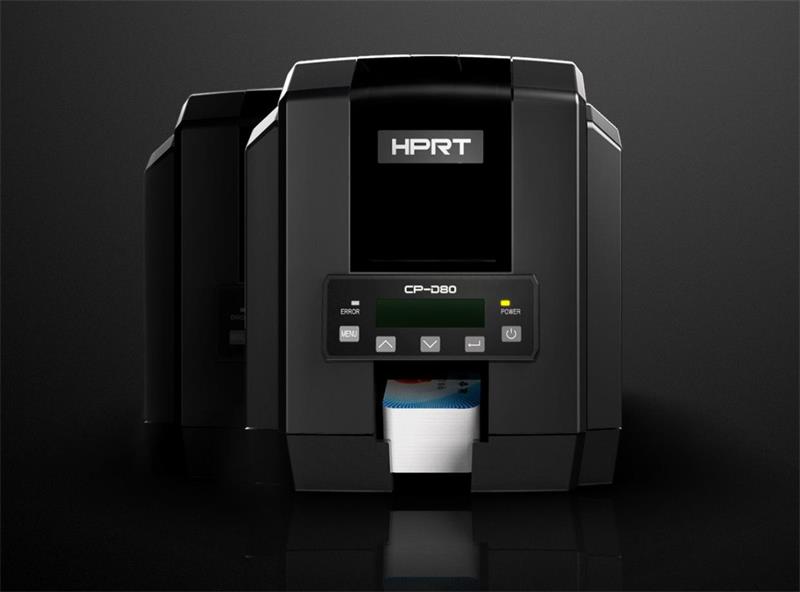 The CP-D80 card ID printer stands out for its high printing speed and excellent print quality. It supports both monochrome and color printing and can handle a wide range of card materials, including PVC and composite PVC cards. This printer is capable of producing full-color printing at high speeds of up to 36 seconds for dual-sided printing. 
All kinds of cards including ID cards, bank chip cards, membership cards and so forth can be written or rewritten in high definition by it. CP-D80 ID card printer machine even supports printing over Ethernet and online printing from multiple computers.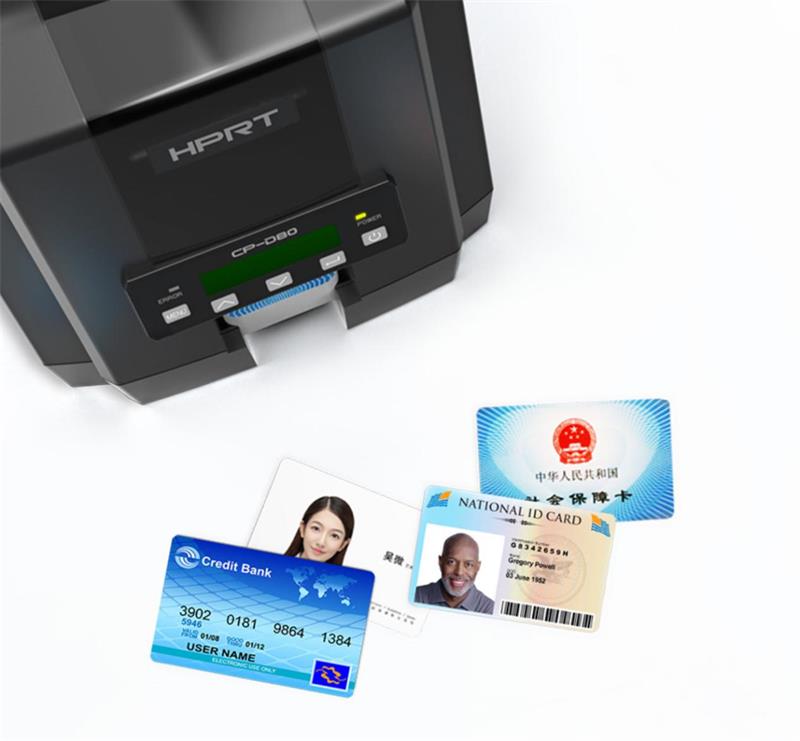 The CP-D80 offers optional features such as contact smart card encoder reading from and writes to all ISO7816 1/2/3/4 memory and microprocessor smart cards (T=0, T=1) as well as synchronous cards, and support for magnetic stripe cards (ISO magnetic stripe encoding, dual high- and low-coercivity, tracks 1, 2 and 3).
Moreover, HPRT's capabilities extend beyond manufacturing high-quality ID card printers. We also offer OEM/ODM services, providing customized solutions to meet the specific needs of our clients. With HPRT, customers can count on expert guidance, quality assurance, and dedicated support throughout the customization process.