Boost Restaurant Efficiency with the HPRT TP809 Thermal Receipt Printer
The restaurant industry is a fiercely competitive landscape where enhancing customer satisfaction and service efficiency is paramount to success. As dining needs continue to evolve, so too must the technology used to cater to these needs. Among these, receipt printers play a pivotal role. They must keep pace with this dynamic environment, innovating to better meet market demands. In this context, the HPRT TP809, a next-generation thermal receipt printer, stands out with its exceptional print quality and comprehensive functional design, serving as a powerful tool for restaurants looking to optimize their operational processes.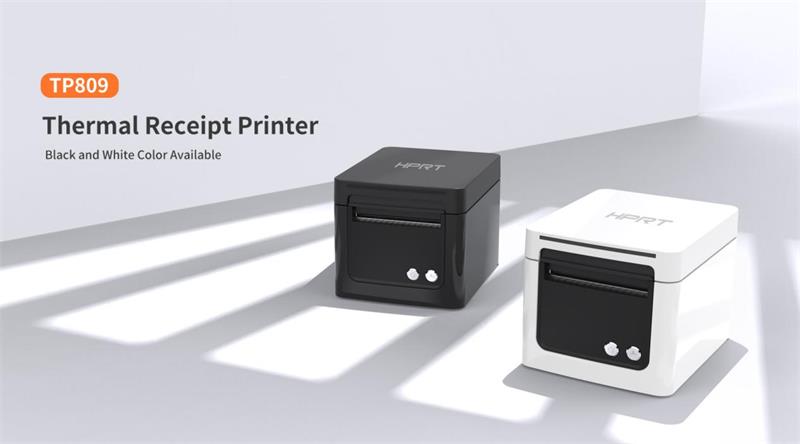 Traditionally, receipt printers merely receive and print order information via the POS (Point of Sale) system. Once the waiter enters the customer's order into the system, the POS printer promptly generates a receipt with essential details such as the dish name, quantity, and price, which forms the basis for customer checkout.
The HPRT TP809 thermal receipt printer takes this process a step further. With a print resolution of 203dpi and a maximum print speed of 260mm/s, it swiftly prints dish details, order numbers, and promotional QR codes, ensuring clear and precise prints for customers to easily verify their orders. This printer also stands out with its dual cutter design that supports over two million cuts, promising durability and cost-effectiveness.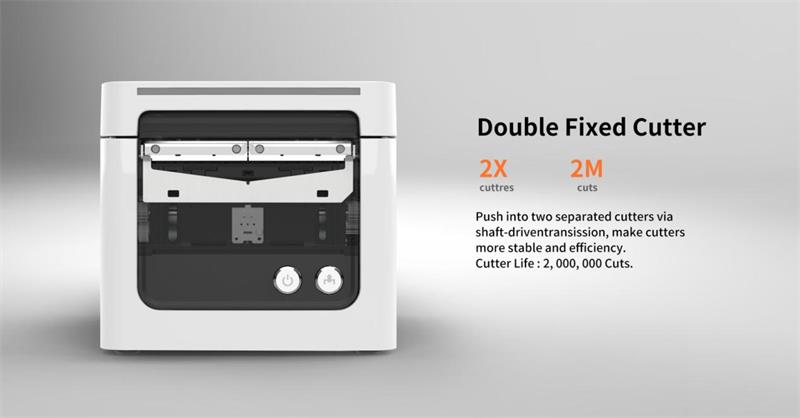 However, the benefits of the HPRT TP809 extend beyond speed and quality. Merchants also value the operability and reliability of the printer. It's compact - 25% smaller than conventional printers - and utilizes a front paper exit design, saving desktop space and reducing the risk of paper jams or misalignments.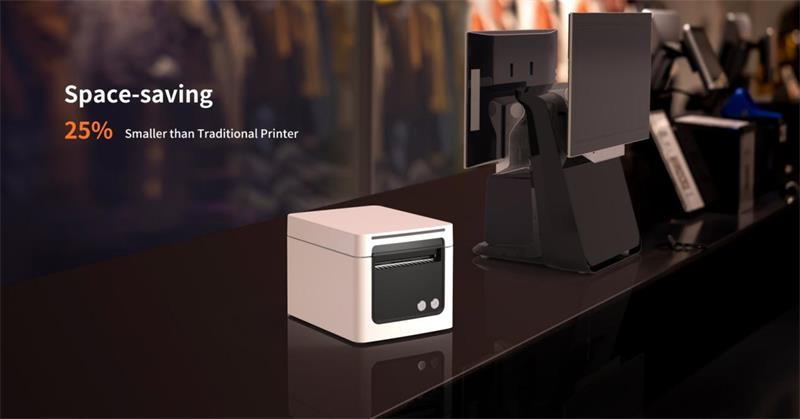 This 80mm thermal receipt printerfeatures a user-friendly top cover paper loading design, simplifying the process of consumable replacements. It supports 58mm and 80mm receipt paper printing, with a maximum print width of 72mm, making it versatile for various dining venues. Whether it's simple order details or receipts packed with promotional content for fast-food chains, it effortlessly handles all printing needs.
The TP809 POS printer is equipped with various detection systems such as position detection, paper shortage detection, and black mark detection, ensuring consistent and efficient printing. Moreover, it features multicolored LED lights that intuitively display the printer's status, such as when the paper is running low or if there are errors, thereby enhancing printing efficiency.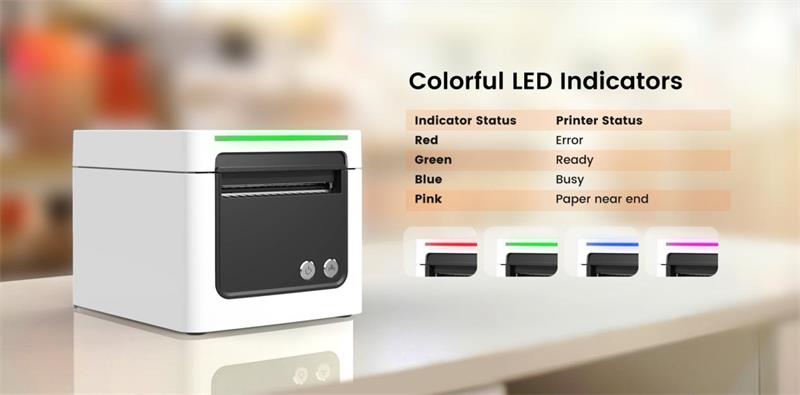 The HPRT TP809 receipt printer offers a rich interface including USB, serial port, Ethernet port, and cash drawer, catering to diverse merchant interface needs. For mobile merchants or situations requiring flexible movement, the TP809 also provides optional Bluetooth and Wi-Fi connectivity. Mobile stalls or exhibition events can effortlessly pair the TP809 with mobile devices like smartphones or tablets for convenient mobile printing.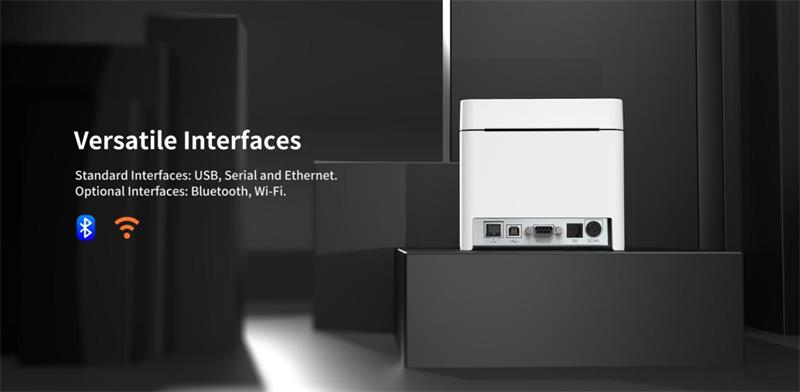 The HPRT TP809 not only meets the high demands for print speed, accuracy, quality, and durability, but also delivers an outstanding user experience through its intelligent design and various configurations.
As a reliable receipt printer manufacturer, HPRT is unwavering in its commitment to technological innovation. Our receipt printers have earned the trust of a wide customer base, thanks to their superior print quality, stable performance, and excellent durability. If you're considering expanding your range of receipt printers or have OEM/ODM customization needs, don't hesitate to contact us. HPRT will deliver personalized receipt printing solutions tailored to your specific needs.