HPRT Sticker Label Printers: Streamline Your Business & Life
Today, sticker label printers have been widely used in various fields, such as printing express delivery labels in logistics, generating drug dosage labels in the pharmaceutical industry, and batch printing product labels in warehouses. These labels are easy to use and only require peeling off the backing to easily stick to the surface of an object, providing functions such as identification, tracking, and information prompts. However, the applications of sticker label printers go far beyond these uses. In this article, we will explore the diverse applications of sticker label printers in your daily life and business and recommend several stylish and powerful sticker label printers.
About Sticker Labels
First, let us briefly understand what sticker labels are.
Sticker labels are labels with adhesive backing, which can be used for identification, tracking, decoration, and other purposes. There are many types of label materials on the market, such as paper labels, vinyl labels, polyester fiber labels, transparent labels, etc. It should be noted that different types of label materials have different characteristics, such as durability, water resistance, and transparency. You can choose the appropriate label type according to your needs.
Sticker labels have multiple advantages. First, they are easy to use, and can be simply pasted onto target objects. Labels with barcodes are typically applied to product identification and logistic tracking. Second, they can be customized in size and shape according to your needs. In addition, they are cost-effective, especially for businesses or individuals with large batch printing needs.
Currently, the most widely used sticker label printing tool on the market is the thermal label printer. This type of label printer has fast printing speed, produces high-quality and clear labels, and can be used with software to create custom labels of various sizes and shapes, such as circular or heart-shaped labels. In the following sections, we will introduce several popular HPRT sticker label printers on the market.
HPRT H11 - Mini Sticker Label Printer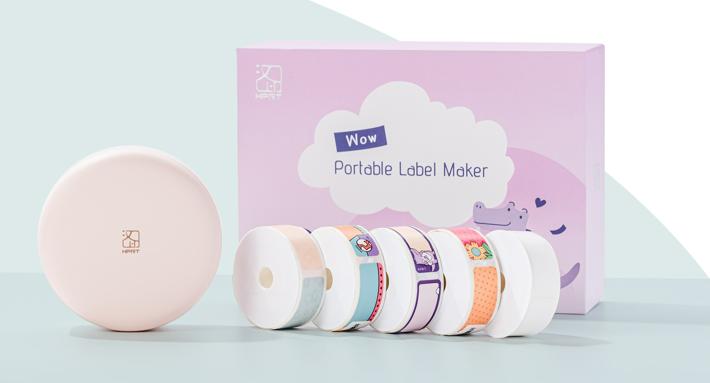 HPRT H11 sticker label printer is designed to be lightweight and portable. This powder box-sized printer can easily fit into your pocket, perfect for working outside or traveling long distances. It supports bluetooth or Wi-Fi connection, allowing you to quickly achieve "wireless" printing.
Despite its small size, it has a printing resolution of 203dpi and a maximum width of 15mm, which can print clear and compact labels. This mini sticker label printer machine is definitely a must-have for becoming a "label talent" for file organization, cosmetic date labeling, DIY hand accounts, and more.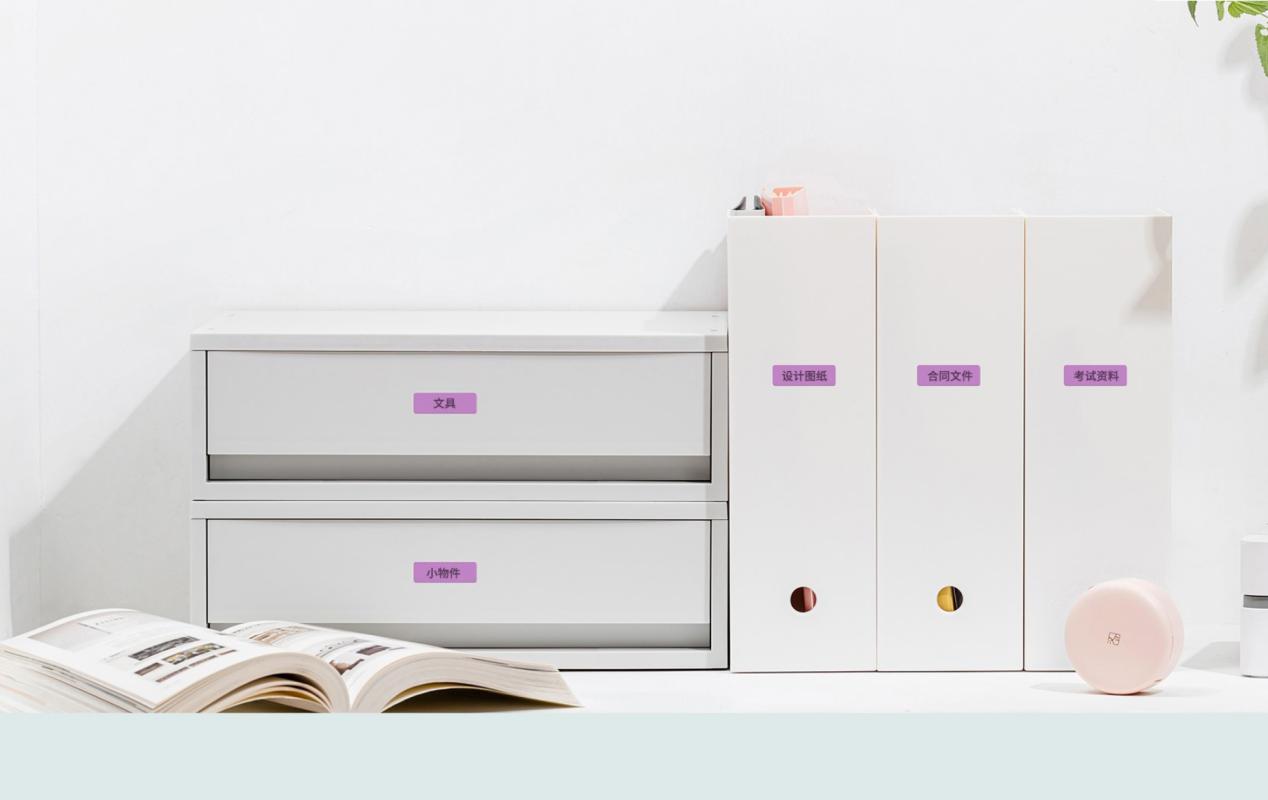 HPRT Small Multi-functional Label Printer LPQ80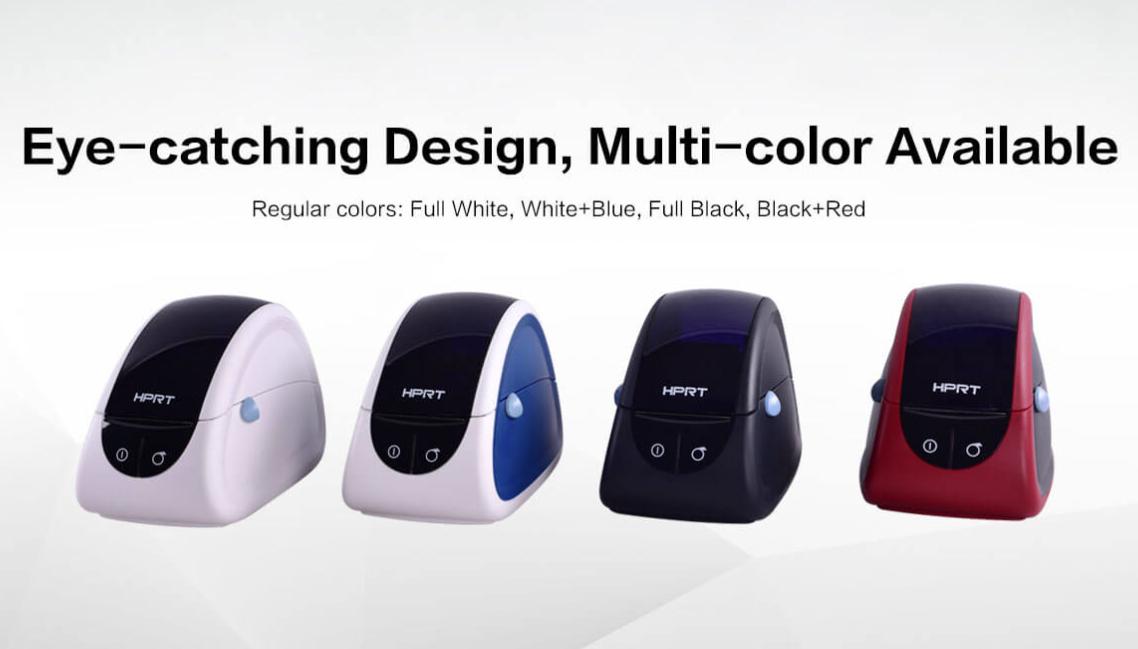 As the weather turns colder, bedding and other items are stored in storage boxes, and finding them one by one is time-consuming and laborious.
With more and more toys for babies at home, they are randomly placed in storage boxes, which can be a headache!
Don't worry, the HPRT LPQ80 small label printer can make everything orderly. It can print striking sticker labels for your fabric cubbies, organized labels for your children's storage bins, and even address sticker labels which render letters on the desk instantly become organized and neat.
This label printer has a maximum printing width of 80mm, making it easy to print various eye-catching large-sized label stickers. It also supports multiple label types, such as folding paper, roll paper, or continuous label paper. Moreover, the HPRT LPQ80 small label printer follows a user-friendly design philosophy, making it easy for novices to load paper and replace print heads.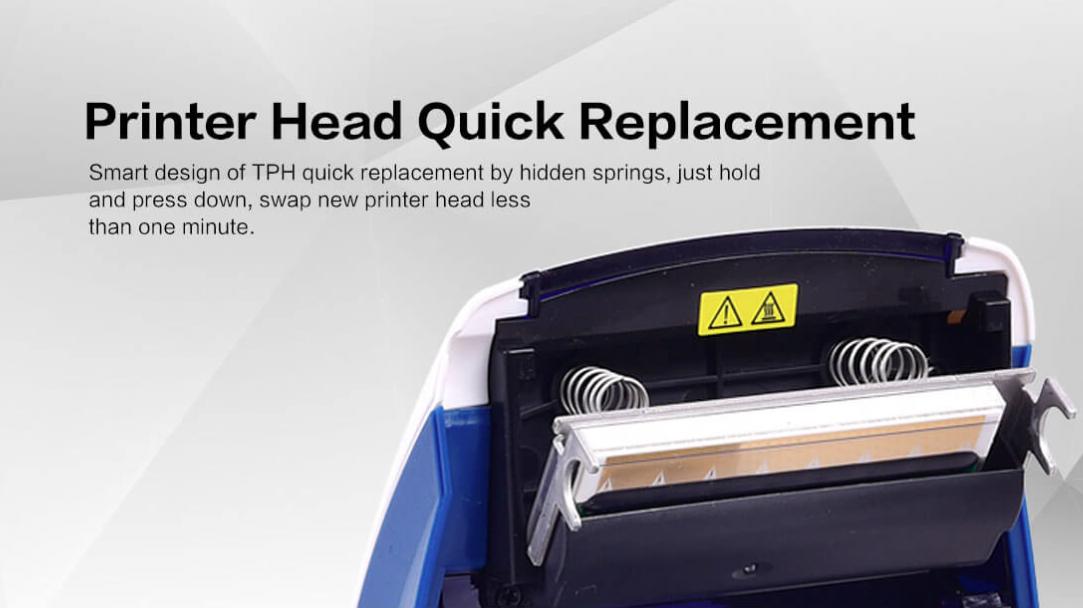 HPRT Professional Barcode Label Printer HT300
With the rapid development of the gig economy and online marketing, more and more people are choosing to work from home or start their own businesses, such as e-commerce, DIY clothing, or jewelry making. The promotion of these niche products requires differentiated brand marketing, where packaging plays a crucial role, such as product labels, packaging box stickers, and more.
The Professional Barcode Label Printer HPRT HT300 is suitable for a variety of label materials, like transparent PP label stickers, and white synthetic paper label stickers. They are widely used in food labels, bottle labels, outer packaging labels, and more, to put your unique "brand mark" on the product, attract the attention of consumers, and better convey the brand image.
In addition, printing QR codes with public accounts on adhesive stickers and pasting them on product packaging can guide consumers to follow the brand's public account, establishing interaction and connection between the brand and consumers.
The HPRT HT300 barcode label printer can batch print labels containing high-definition QR codes, with the heat transfer printing technology generating durable and non-fading labels. The accompanying label editing software can realize various label customization designs. Moreover, this label printer has a super large paper capacity, ensuring uninterrupted mass printing!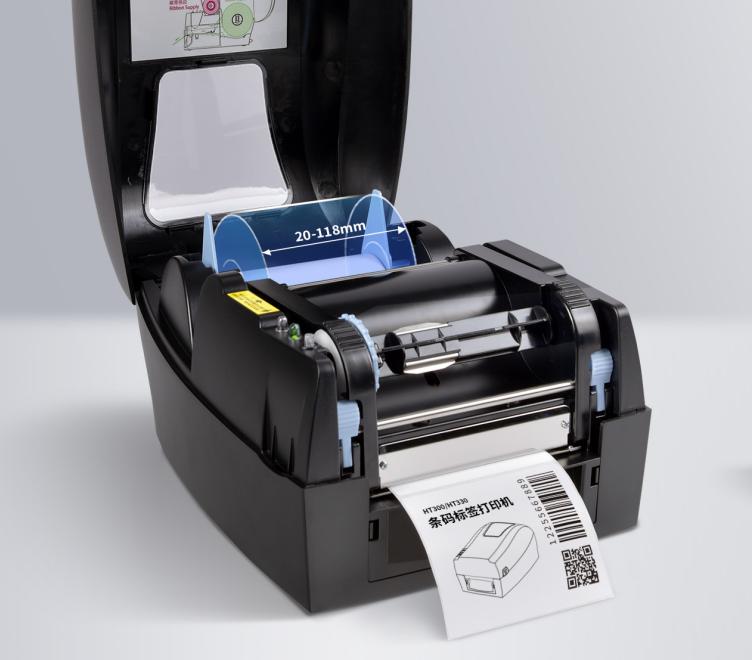 The series of HPRT adhesive label printers not only have stylish and beautiful appearance design, but also have high-definition, high-speed, and high-precision printing characteristics, bringing more convenience and greater possibilities to your life. HPRT will continue to devote itself to constantly innovating and developing high-performance label printing machine products, providing users with more convenient, efficient, and reliable printing solutions. If you have any questions about HPRT products, please feel free to contact us.