Deli and Bakery Label Printer HPRT SL32BT - Your Top Choice
In the whirlwind of modern life, where every minute counts, this rapid pace has fueled a growing affinity for deli and bakery outlets, offering a quick yet delectable respite, ranging from personalized sandwiches tailored to classic salads, and freshly baked, aromatic croissants. Before making a purchase, we often carefully read the deli food labels or bakery labels, checking their production dates, ingredients, and other information. Well-designed labels that reflect the brand image always attract customers' attention. With its well-crafted design and efficient functionality, the HPRT SL32BT stands as your top choice for a deli and bakery label printer.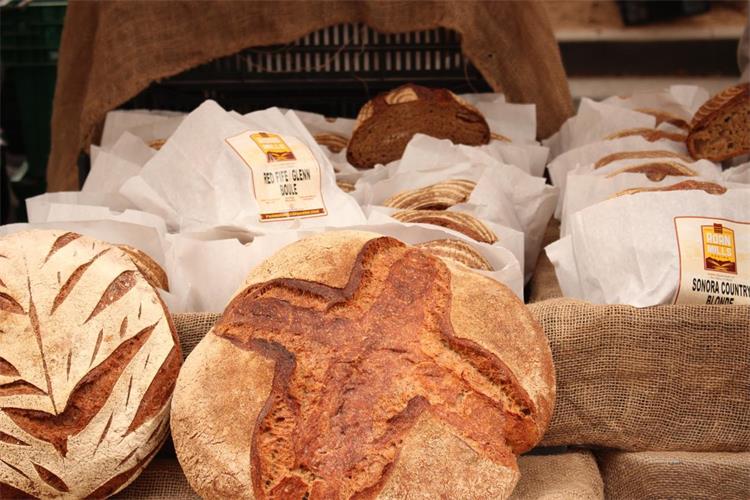 1. What's on Deli and Bakery Labels?
Deli and bakery labels typically include the business logo, product ingredients, nutritional composition, product barcode, production date, shelf life, storage methods, and other vital information. 
For consumer safety, deli labels often highlight ingredients that may cause allergic reactions. According to recent news, the FDA (Food and Drug Administration) has added sesame to the main list of food allergens, making it the ninth major food allergen that must be explicitly labeled.
Additionally, some businesses print phone numbers, addresses, and other contact information on deli labels, allowing consumers to reach out with any questions or feedback.
The size selection for deli and bakery labels is diverse. Small 2-inch labels mainly display basic information like product barcodes and shelf life. In contrast, 3-inch or larger labels might detail the food's nutritional components, brand slogans, and merchant marketing QR codes.
Choosing the right label size ensures not only clear visibility of information but also visual harmony with the product. In color selection, renowned chain delis or bakeries tend to use bright-colored bakery sticker labels, often printed in bulk through inkjet printers to showcase their brand's vibrancy and uniqueness. 
However, for small to medium-sized businesses and home-style bakeries, a thermal deli label printer using continuous thermal label rolls is preferred. It's not only faster but also more economical and efficient.
For this purpose, we specifically recommend the HPRT 3-inch thermal label maker SL32BT, a fast, efficient, and user-friendly label printing tool suitable for small and medium-sized delis and bakeries. Whether you need custom deli labels, bakery business labels, or bakery flavor labels, this printer ensures fresh food label quality that aligns with your brand.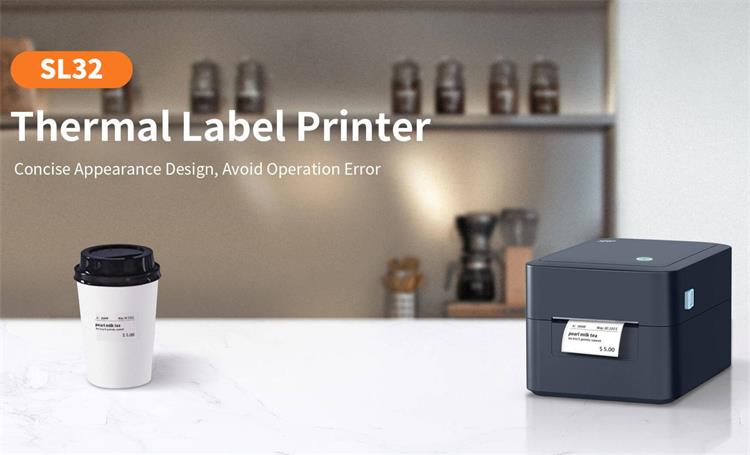 2. Create Deli and Bakery Labels with HereLabel Label Editing Software
Deli Label design is an art that requires creativity and continuous layout experimentation. To make this process more efficient, HPRT offers you free label editing software HereLabel, in combination with the SL32BT thermal printer, making your label design and printing process smoother and more efficient.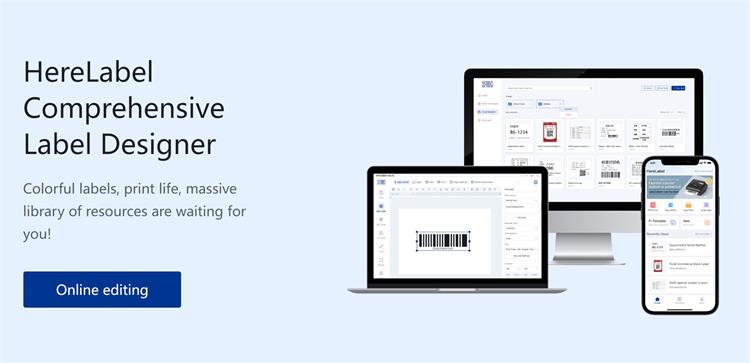 This powerful tool offers: 
● User-Friendly Interfaces: This deli label maker allows you to unleash your creativity, supporting the insertion of various barcodes, QR codes, images, logos, multiple languages, symbols, and real-time dates. Whether you're designing labels for sandwiches, salads, or freshly baked pastries, this tool offers unmatched flexibility.
● Rich Industry Templates: This desktop deli label printer comes with numerous industry templates, covering retail, food, jewelry, clothing, and express delivery. After editing, you can print immediately for efficient operation. Plus, you can utilize cloud storage to permanently save your custom deli labels, ready for recall and printing anytime.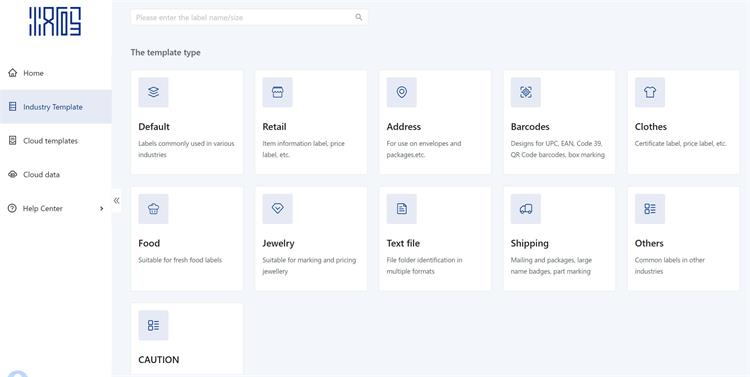 ● Efficient Bulk Printing: This deli food label printer supports Excel data import, allowing you to conveniently print various fresh food labels and barcodes in bulk.
Besides traditional USB connectivity, the SL32BT also offers Bluetooth connection, highly compatible with Android and Apple devices. For those needing instant updates for urgent promotional bakery labels or other deli labels, printing directly from mobile devices is undoubtedly quicker and more convenient.
3. HPRT SL32BT: Efficient Solution for Bakery and Deli Label Printing
Once the label design is complete, the next crucial step is printing. The HPRT SL32BT thermal label printer ensures that you receive high-quality deli labels every time. 
● Rapid Printing Speed: The HPRT SL32BT's printing speed is outstanding, offering four adjustable speed levels, with the highest speed reaching 180mm/s. No need to worry even if the printing volume surges.
● Precision Printing: The SL32BT comes equipped with a range of sensors, such as the gap sensor and black mark sensor. These ensure that every label, whether a bakery sticker or a custom deli label, is printed with the utmost accuracy, effectively preventing issues such as paper feed errors and misalignment.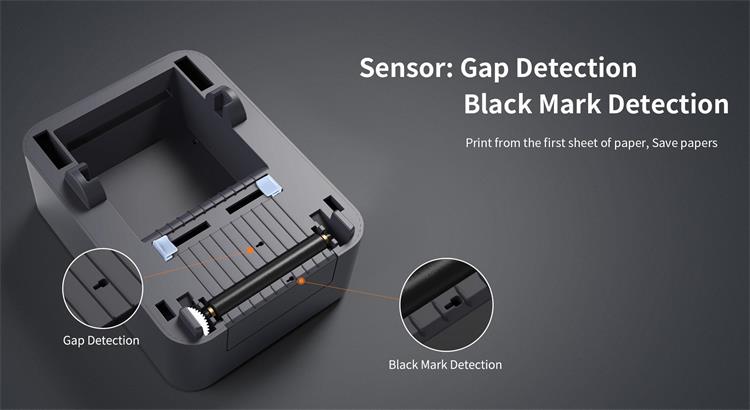 ● Good Compatibility: This thermal label printer supports various paper types, such as folded paper, roll paper, continuous paper, etc. It can print different sizes of labels, with a maximum printing width of 80mm. Whether it's large deli sandwich labels with QR codes, round thank-you stickers, small brand logos, or other specific fresh food label needs, the HPRT SL32BT can help you accomplish the printing.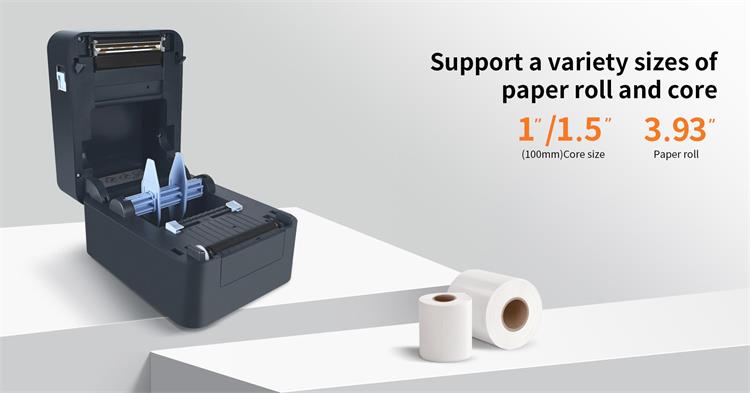 HPRT is consistently dedicated to offering businesses and users cost-effective and user-friendly label printing solutions. Choose the HPRT SL32BT thermal label printer, and let every meticulously designed deli and bakery label become your brand's business card.