Choosing the Right Fabric Label Printer for Your DIY Clothing Businesses
With the rise of the gig economy, more and more independent workers are emerging, including many who are passionate about creative DIY clothing. If you're one of them, running your own clothing studio and frequently producing personalized, niche garments like t-shirts, hoodies, and hats, fabric labels are undoubtedly an important detail to consider. Choosing the right textile label printer can help enhance brand recognition and make your clothing creations stand out. In this article, we will discuss the definition of a fabric label printer, the types available, and how to select the most suitable one for your DIY clothing business.
What is a Fabric Label Printer?
A fabric label printer is a specialized device used to print custom clothing and textile labels. It allows you to create personalized labels with logos or other text, helping consumers identify your clothing brand.
When we refer to fabric labels, we mean "sew-in labels," which are different from hang tags. Hang tags are typically paper cards printed with a brand logo, item number, care instructions, or promotional messages. They are often attached to garments to display product information and attract customers. Fabric labels, on the other hand, are usually sewn inside garments or placed on the collar.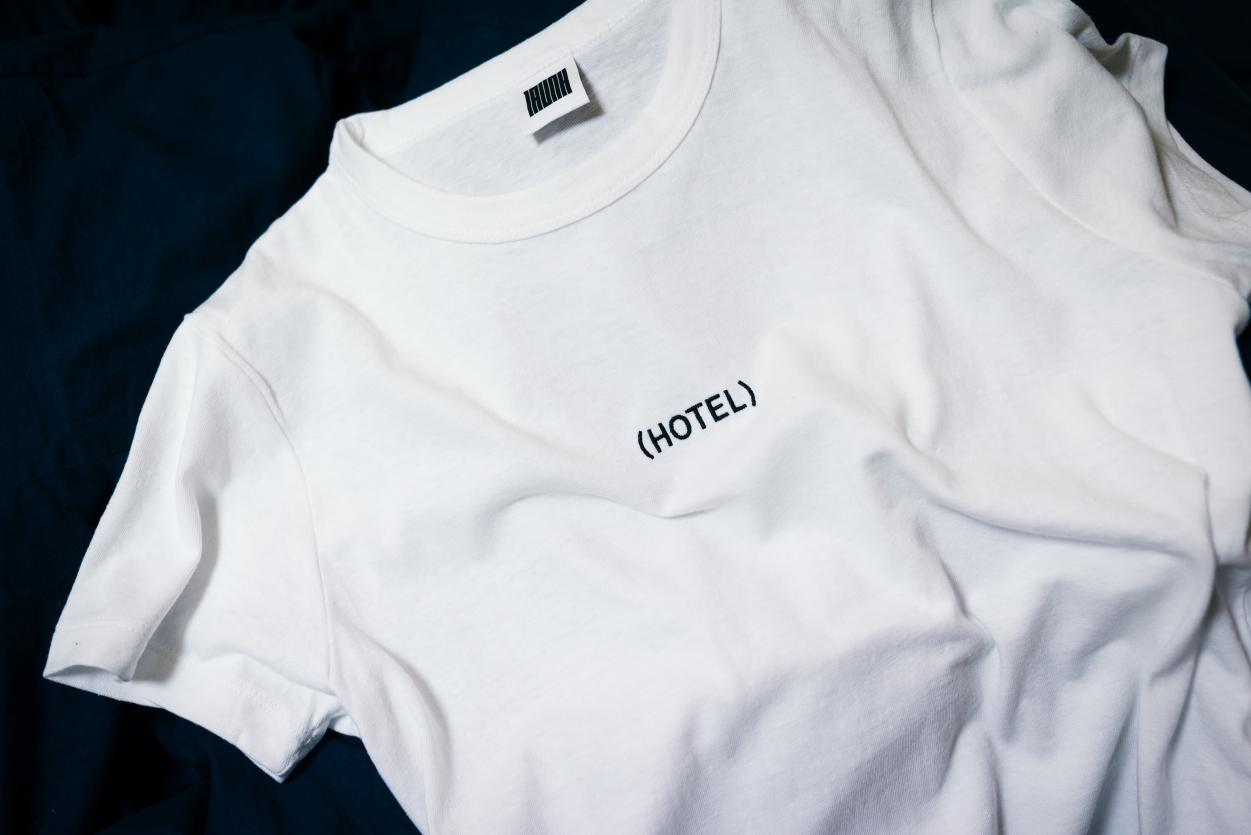 Based on their functionality, fabric labels are generally categorized into two types: size labels and care labels. 
Size labels display garment measurements, such as length, bust, and sleeve length. Care labels, on the other hand, provide special information about washing, maintenance, and fabric composition, such as "hand wash only," "do not tumble dry," and "100% cotton." They aim to assist consumers in properly handling and caring for their garments. 
These clothing labels need to be permanently attached to the product, ensuring clear and legible content even after multiple washes. Hence, they are also referred to as "durable labels."
Types of Fabric Label Printers
Common fabric label printers on the market include thermal transfer printers, inkjet printers, and laser printers.
Inkjet printers are known for their versatility and affordability. They use liquid ink to print on fabric, producing high-quality, detailed color labels. Laser printers, on the other hand, utilize toner to achieve clear, high-contrast labels. They are usually more expensive than inkjet printers and are best suited for businesses requiring large quantities of label printing. For fabric label printing, laser printers require specific fabric label paper and compatible ink cartridges to achieve effective printing.
For small home-based businesses or individual entrepreneurs, thermal transfer printers are undoubtedly the preferred choice. They use heat to transfer ink from a ribbon onto the fabric, creating high-quality and durable labels. These printers are typically compact in size, suitable for use at home, small clothing shops, or studios. Although they may fall slightly short in terms of detail compared to inkjet and laser printers, their significant economic advantages make them an important option among fabric label makers!
Choosing the Right Fabric Label Printer
When selecting a fabric label printer for your DIY clothing business, there are several key factors to consider:
High-Quality Printing: Look for a printer capable of producing durable, washable, and fade-resistant high-quality labels. Such printers should be able to print clear text and images without bleeding or blurring when in contact with water or other liquids. 
Pay attention to printer specifications, including resolution (DPI) and print head quality. In general, a higher resolution will yield clearer labels. If you do not have strict requirements for the clarity of printed clothing labels, a 203 DPI machine can be used. However, if you need to print smaller text and wash symbols, it is recommended to consider a high-precision fabric label maker, specifically a 300 dpi clothing label printer like the HPRT HT130, or even a printer with a higher resolution. These printers provide excellent results and are suitable for various label printing needs.
Printers with advanced print head technology tend to offer better print quality. Additionally, choose the appropriate printing paper to ensure better label quality and longevity.
Compatibility: Ensure that the printer is compatible with the software and operating system you use for your design work. Some printers may require specific software or drivers to function properly, so it's essential to check compatibility before making a purchase. 
Also, consider the type and size of labels you use to ensure the selected printer matches your needs. Some printers may only be suitable for specific types or sizes of labels, so make sure to clarify this before buying.
Cost: Determine a suitable price range based on your budget and carefully compare different brands and models of label printers. In addition to the equipment cost, consider the expenses of consumables (such as ink cartridges and label paper) and maintenance to ensure your choice aligns with your budget.
Ease of Use and Maintenance: Opt for a user-friendly label printer with a well-designed structure for easy paper loading and convenient regular maintenance and cleaning. Some high-end label printers come with smart sensors that can automatically detect the length and position of the label paper, adjusting the print settings accordingly. This feature can help you complete printing tasks faster, reduce costs, and improve production efficiency.
Printing Quantity: Determine the number of labels you need to print and choose a printer capable of handling that volume. If you only need to print a few dozen labels per day, a small desktop printer may suffice. However, if you need to print hundreds of labels daily, you'll require a more powerful high-speed printer to handle the workload.
Support and Warranty: Look for a printer manufacturer that provides effective customer support, including technical assistance and warranty coverage. Timely manufacturer support can be crucial if you encounter any issues with the printer or software.
Introducing Professional-grade Fabric Label Printer: HPRT HT100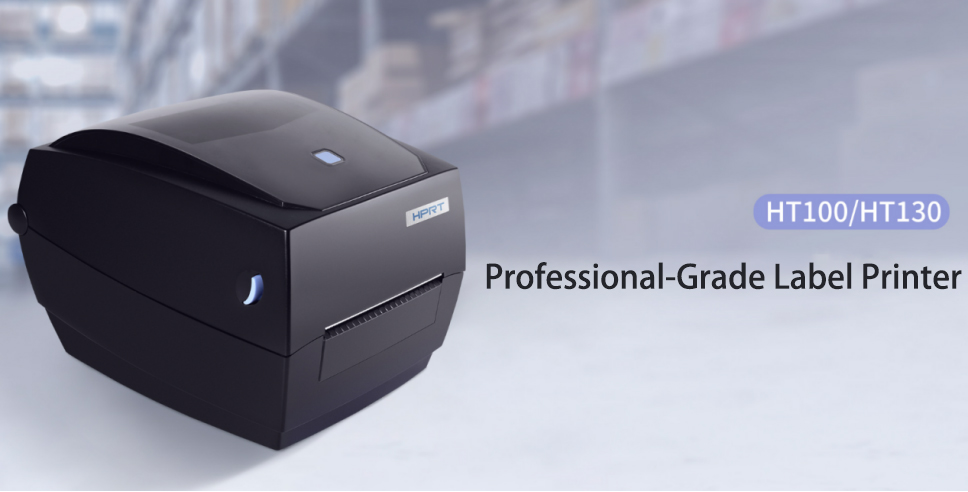 Considering the factors mentioned above, we recommend the HPRT professional-grade label printer HT100! 
This thermal transfer label printer can meet your printing needs for various sizes of labels ranging from 2 to 4 inches. It supports multiple label materials such as PP, PE, synthetic paper, and more, making it easy to print various fabric labels such as cloth labels and size labels.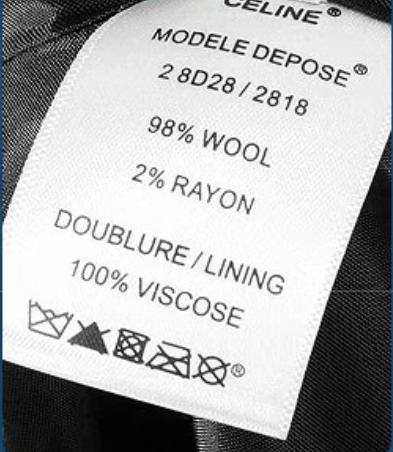 The HPRT HT100 label printer features the KC14-coated print head, which enhances durability and is suitable for batch printing. Additionally, the printer has a sleek design and a one-key multifunction operation for convenient and fast use. 
Paired with HPRT's professional Seagull Windows driver software and Bartender label design software, users can easily design DIY clothing labels. This compact and lightweight desktop label printer also offers various data interfaces, including USB, serial port, Ethernet, and optional Bluetooth connectivity.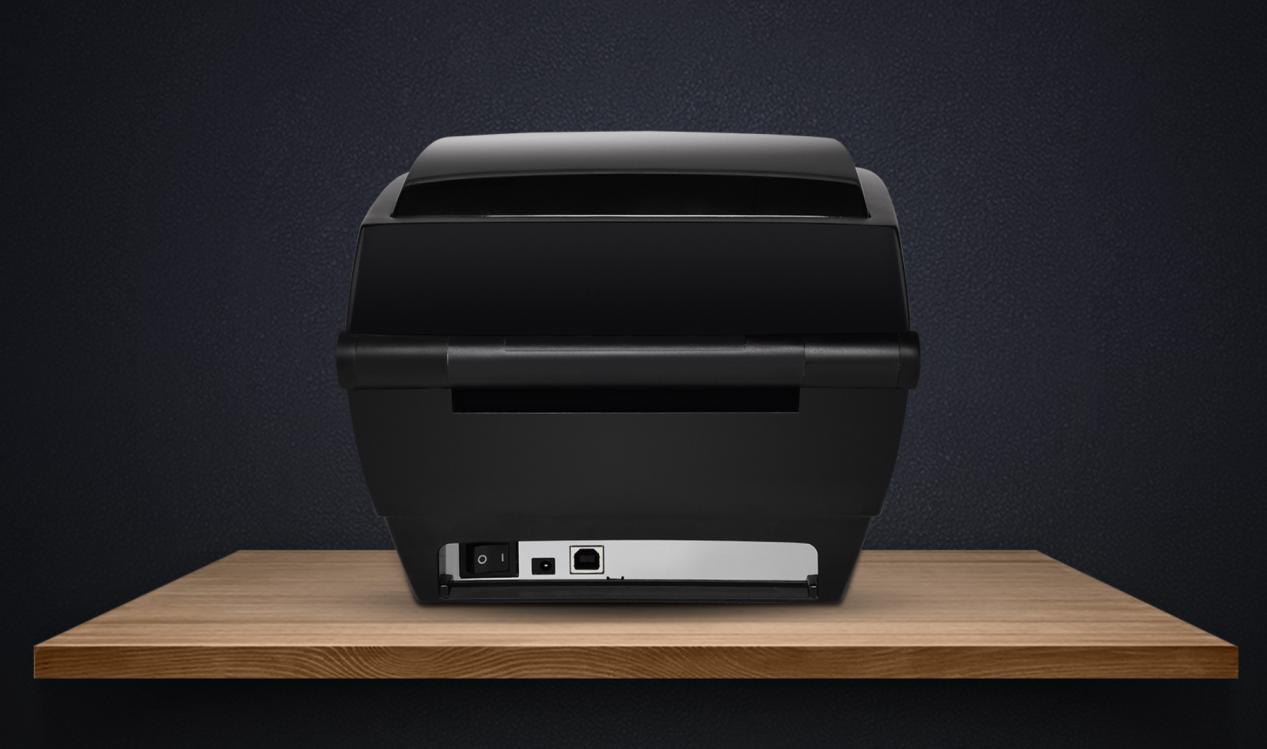 The HT100 label printer is equipped with multiple sensors, including paper-out detection, seam label detection, notch detection, black mark detection, and print head temperature detection. These sensors monitor various conditions during the printing process to ensure the quality and efficiency of fabric label printing.
So, how do you use this printer to print your clothing labels? The process is straightforward:
- Connect the power and connect it to your computer.
- Download the driver.
- Download label editing software and design the content you want to print on the labels.
- Load the label paper and carbon ribbon.
- Perform a test print.
We strongly recommend reading this article titled "How to Set Up and Install a Thermal Label Printer?" , to learn detailed instructions on label printing, including printer installation, setup, and test printing. We provide comprehensive guidance in the article.
When choosing a clothing label machine, it's important to consider various factors and strike a balance. We hope the information provided in this article helps you make an informed decision when selecting a label printer.
The future of the clothing market will become more diverse and personalized. Whether you are a freelancer or a small business owner, having a high-quality and multifunctional fabric label printer will become increasingly important. The HPRT professional-grade label printer HT100 can meet your various printing needs and provide comprehensive support and service. If you have any questions about label printing, please feel free to contact us.