Best T-Shirts for Direct-to-Garment Printers: A Comprehensive Guide
The term 'direct-to-garment printer' is no longer a new concept. If you're looking for high-quality, vibrant prints on your custom shirts, DTG printing is an excellent choice. Today many factories are using these advanced direct-to-garment printers to produce a diversity of t-shirts. However, clothing manufacturers often feel baffled about how to choose the right type of fabrics and t-shirt colors for printing the best shirts with their printers.
Next, we will research and analyze which t-shirt is best for direct-to-garment printing. In this comprehensive guide, we'll share our findings and recommendations with you. To begin with, just to clarify, we will focus on the DTG printers which use pigment inks, given that they are the most mainstream DTG printers at present.
HPRT DA067D is a typical DTG printer that utilizes pigment inks. It delivers high-speed printing and high performance in t-shirt printing. Many customers are amazed at its work and high efficiency. Click here to explore more about our HPRT DA067D.
Cotton vs. Polyester
Regarding textiles, cotton and polyester are the most common fabrics used for t-shirt printing. You may find it hard to choose a fabric type between them. Please remember that each of them has its pros and cons when it comes to printing.
Cotton is a popular choice for DTG printing because it has a natural fiber that absorbs the ink well, resulting in vibrant colors and crisp lines. However, not all cotton shirts are created equal. For best results, choose a shirt with a tight weave, such as combed or ringspun cotton. Below is a brief introduction to various types of cotton fabrics.
Various Types of Cotton Fabrics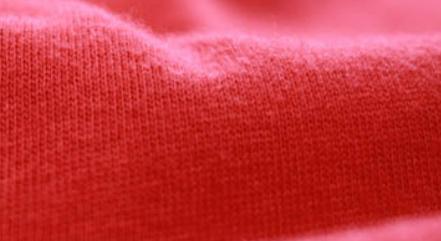 Ring-spun cotton: Ring-spun cotton is made by twisting and thinning the cotton strands into a fine rope, which is then spun into yarn. This process produces a softer, smoother, and more durable fabric, making it an excellent choice for DTG printing. Ring-spun cotton also has a higher thread count, which means that it has more fibers per square inch, resulting in a higher-quality print.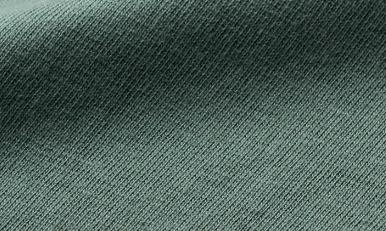 Combed cotton: Combed cotton is similar to ring-spun cotton, but it undergoes an additional step where the short fibers are removed, leaving only the long, straight fibers. This process produces an even smoother, softer, and more luxurious fabric, making it ideal for high-end DTG printing. Combed cotton also has a higher thread count than regular cotton, resulting in a more detailed print.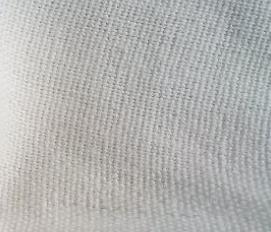 Organic cotton: Organic cotton is grown without the use of pesticides or synthetic fertilizers, making it an eco-friendly choice for DTG printing. It is also softer and more breathable than regular cotton, making it a popular choice for those who value sustainability and comfort.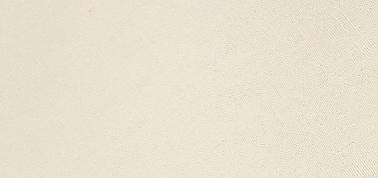 Pima cotton: Pima cotton is a high-quality cotton that is grown in the southwestern United States and South America. It is known for its softness, durability, and sheen, making it an excellent choice for DTG printing. Pima cotton also has a longer fiber length than regular cotton, which results in a smoother and more even surface for printing.
Many big-name brands use various types of cotton for DTG printing, depending on the specific needs of their designs and target audiences. American Apparel is a well-known clothing brand that uses 100% combed and ring-spun cotton for their DTG-printed t-shirts. This type of cotton produces a soft and durable fabric that is perfect for printing detailed designs.
And H&M, a popular fast-fashion retailer, uses organic cotton for some of their DTG-printed t-shirts. The use of organic cotton aligns with H&M's commitment to sustainability and eco-friendliness.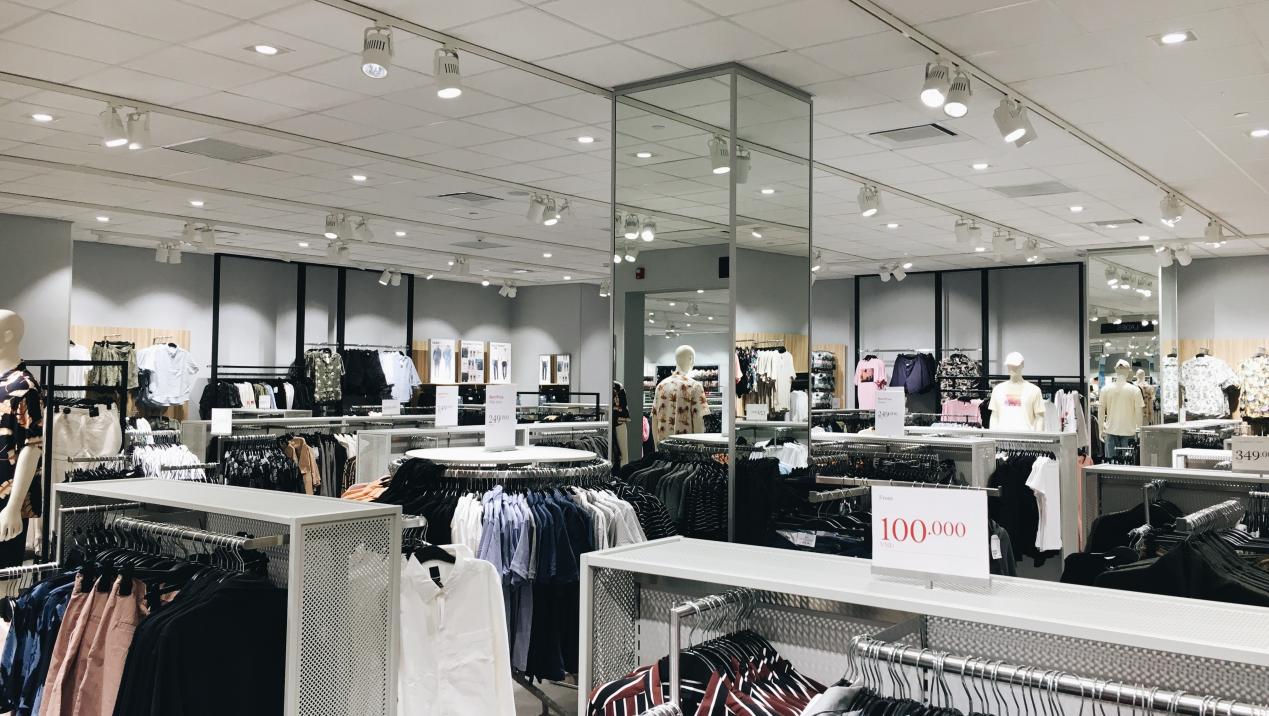 Polyester is a synthetic fiber that is known for its durability, wrinkle resistance, and moisture-wicking properties. However, it can be more challenging to print on with DTG technology because polyester does not absorb ink as readily, resulting in a washed-out appearance. Advancements in technology have made it possible to print on polyester blends, such as cotton-polyester blends, with good results.
In general, it is recommended to use a blend of at least 50% cotton and no more than 50% polyester for DTG printing. If the polyester percentage is over 50% in blended fabrics, it can make DTG printing more challenging. Printing on fabrics with a high percentage of polyester can result in a print that is not as sharp or vibrant as it would be on a cotton-based fabric. Additionally, the ink may not adhere as well to the fabric, which can result in cracking or fading over time.
T-shirt Color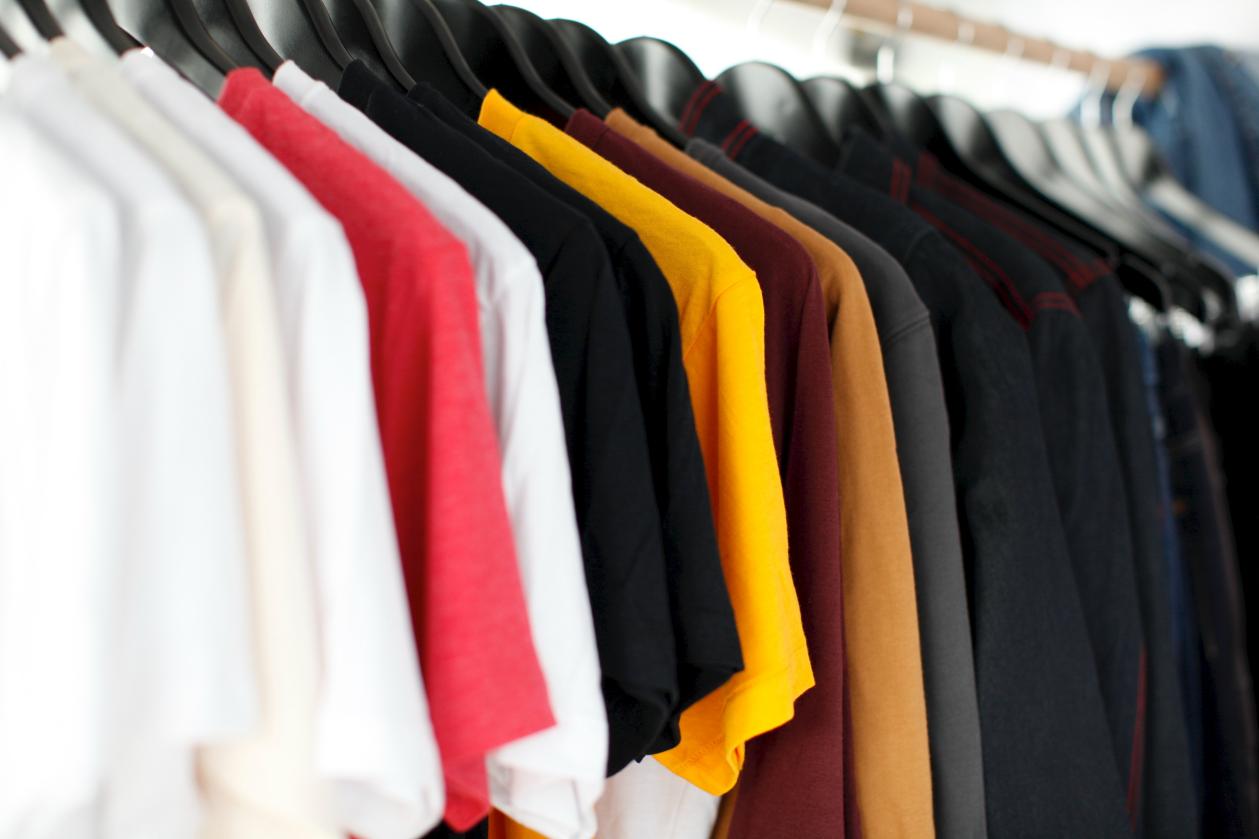 The color of the t-shirt you choose can also impact the quality of your DTG prints. White t-shirts are the easiest to print on because they provide a blank canvas for the ink. Furthermore, it's the most economical. Generally, when we apply CMYK prints on dark garments or light-colored garments other than white, we will print onto a layer of white ink. While a white t-shirt is already white, there is no need to apply white ink to it. That saves you money. 
We can also achieve bright and brilliant prints when the background is dark. However, it isn't only to have a dark t-shirt for achieving DTG color look impressive. Through even and consistent pre-treatment, CMYK prints onto a white under base, thus delivering long-lasting prints even after a couple of washes.
Although it is comparatively challenging for DTG printing on black, it is equally popular for customers. People may have different preferences in color selection, below is an interesting summary of these preferences of people from different countries.
United States: in the United States, black t-shirts are a popular choice for men, while women tend to prefer white t-shirts. However, both genders also enjoy wearing t-shirts in bright colors such as red and blue.
Japan: in Japan, white t-shirts are a staple item and are often worn as an undergarment. In recent years, bright colors and graphic prints have also become popular, especially among younger generations.
India: in India, colorful and vibrant t-shirts are popular, especially those featuring bold prints or graphics. Traditional Indian patterns and designs are also popular choices.
Brazil: in Brazil, t-shirts in bright colors such as yellow and green are often worn as a symbol of national pride. Additionally, graphic prints and designs featuring popular Brazilian culture are also popular.
In addition, if you want to print on a colored shirt, choose a lighter color for the best results. Pastel colors, such as light blue or pink, work well. Dark colors, such as navy or black, are more challenging to print on, but still possible with the right equipment and techniques.
Conclusion
In summary, choosing the right shirt is key to achieving optimal results with direct-to-garment printing. Fabric type and color can affect the final print quality. By carefully considering these factors, you can ensure that your DTG prints look their best and last longer. We hope this comprehensive guide has provided you with the insights and tips necessary to make an informed decision when selecting the best shirts for your DTG printing needs.