ONEPLUSONE AI Scales: Revolutionizing Retail Operations and Transforming XiaShang Supermarket Experience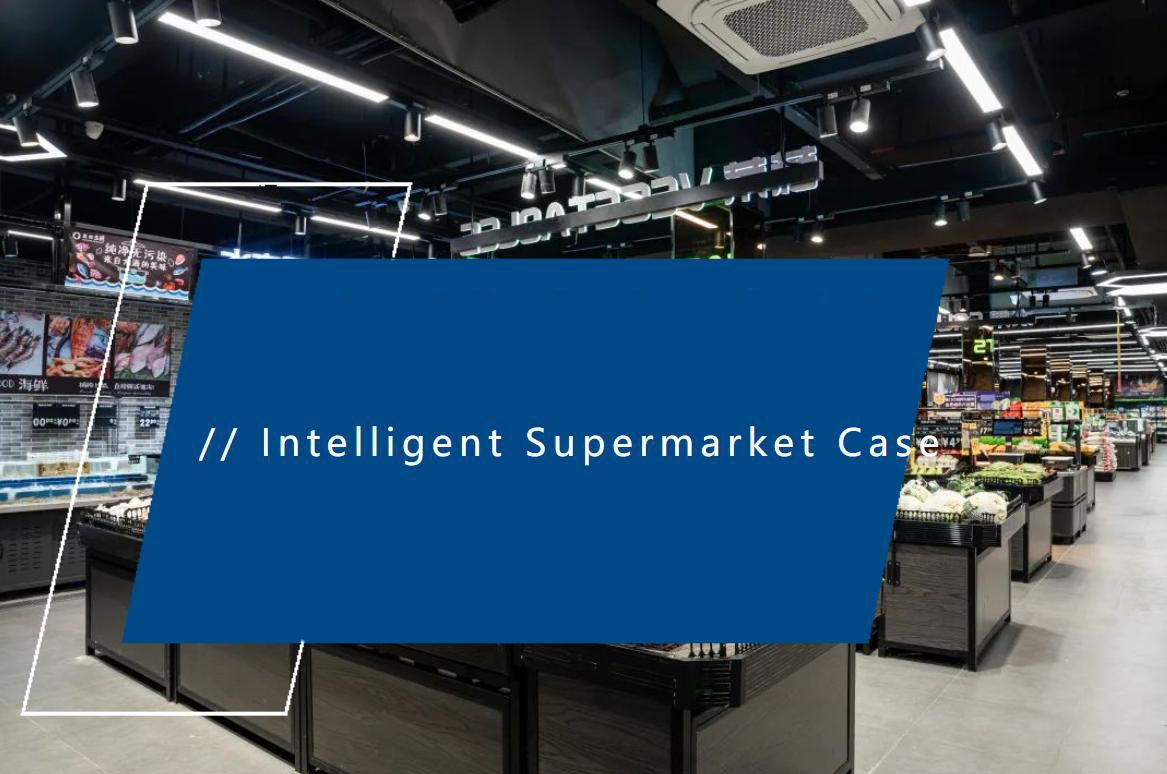 In traditional fresh supermarkets, manual operations are required for tasks such as weighing fruits and vegetables, cashiering, and scanning for payment. Each step, from identifying produce to weighing, printing price tags, and settling the transaction, needs to be done as efficiently as possible. However, even with skilled operators, long queues can form at the weighing stations during large promotions or high customer traffic.
With the rapid development of artificial intelligence technology, many industries have started adopting AI capabilities for innovation and upgrades. From manufacturing, hospitality, banking and finance, transportation, and logistics, to the introduction of unmanned vehicles, unmanned factories, and service robots, as well as the widespread presence of smart homes, smart voice assistants, and facial recognition payments, AI has become pervasive. The weighing, settling, and cashiering scenes in supermarkets have also undergone transformation and upgrades, attracting attention in the process.
Case Study
Xiamen Seashine Group Co., Ltd. is one of the ten state-owned enterprise groups directly managed by Xiamen City. It was established in 1987 and is engaged in commercial retail and supply chain operations. Its predecessor, Xiamen Commercial Group, was established in 1993 and was renamed "XiaShang" in 2005. After the city's state-owned assets were integrated in 2006, it became one of the ten state-owned enterprise groups directly managed by Xiamen City.
XiaShang Minxing Supermarket Co., Ltd. was established in December 2006 as a professional management company specializing in the construction and operation of chain fresh supermarkets and community convenience stores. It currently operates over 200 diverse outlets, including fresh supermarkets and community convenience stores, and has emerged as a leading contributor to Xiamen's "agricultural reform and supermarket" initiatives.
Transforming Traditional Supermarket Models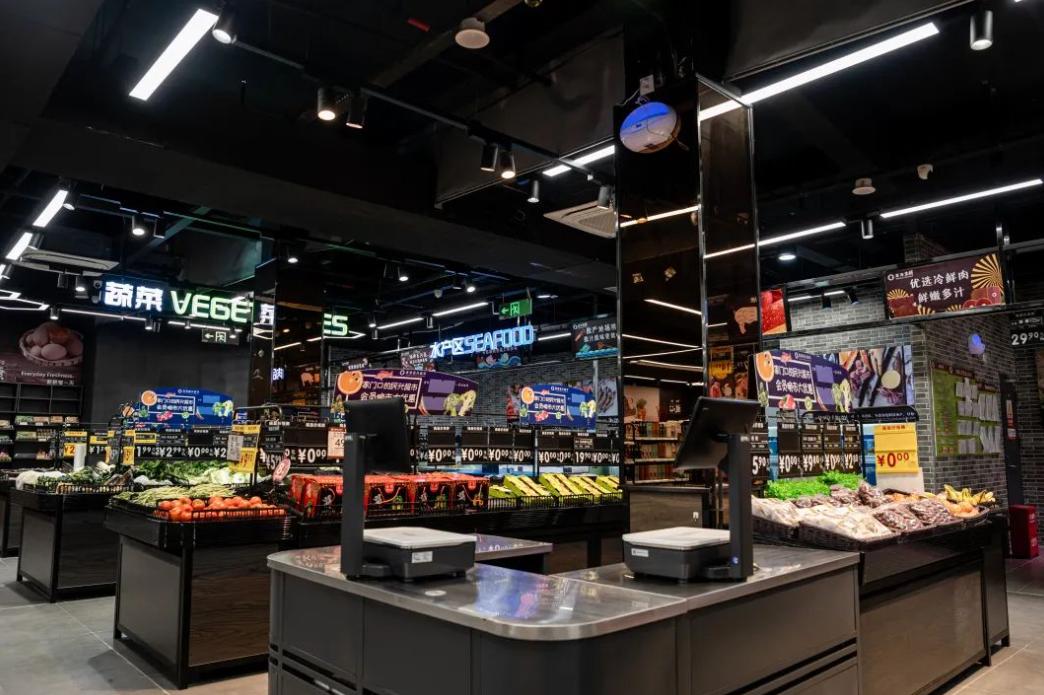 In the face of the gradual digitization of the traditional supermarket model and the fierce competition in the offline retail landscape, XiaShang actively chose to undergo transformation and upgrade. Traditional electronic price tag scales were replaced with cutting-edge AI electronic scales, greatly enhancing the user experience and brand image of offline shopping in supermarkets.
Applications of AI Scales in the Fresh Produce Section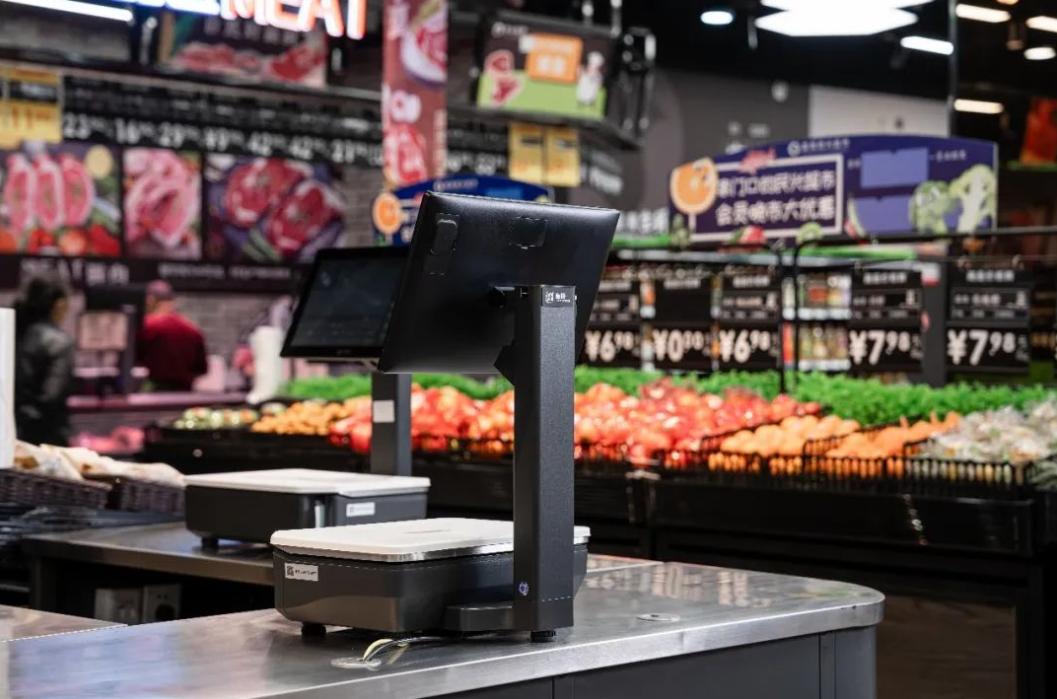 In the fresh produce section, the spotlight at XiaShang is on the C-L9AI visual label scale from the the HPRT subsidiary, ONEPLUSONE brand. This product boasts a recognition accuracy of up to 99% for fresh fruits and vegetables, with an average weighing time of 3-5 seconds per item. Compared to traditional manual product codes that need to be memorized, it not only shortens the operation time but also eliminates the need for staff to memorize codes. New employees can quickly get started, solving training difficulties and saving labor costs. With efficient weighing and no need to queue, it enhances the shopping experience for customers.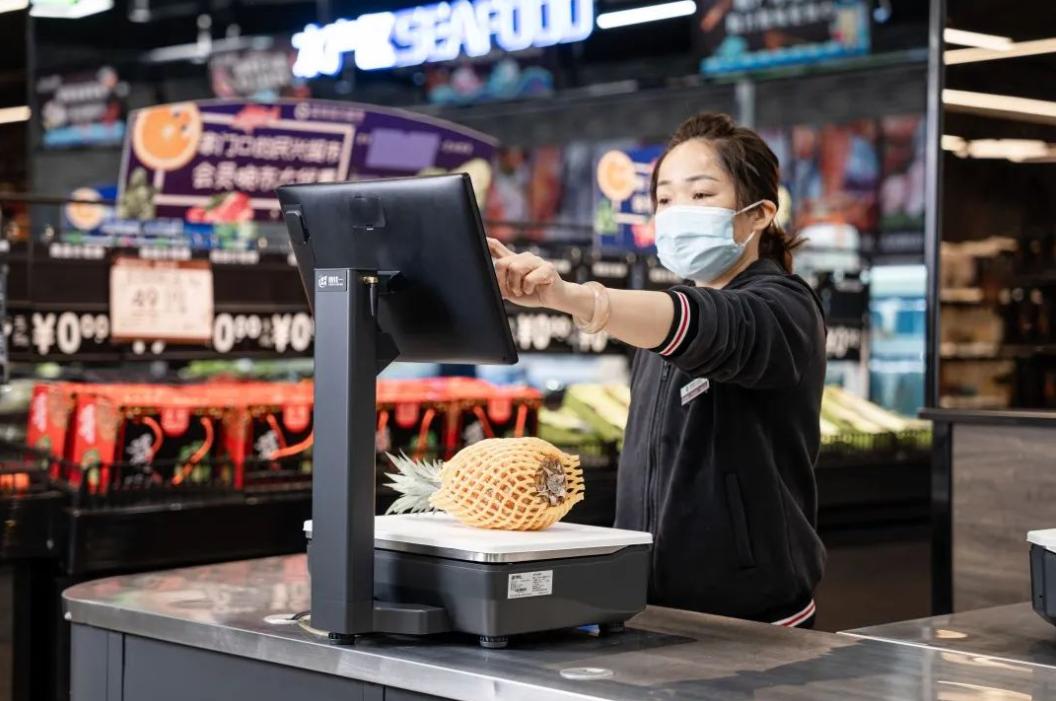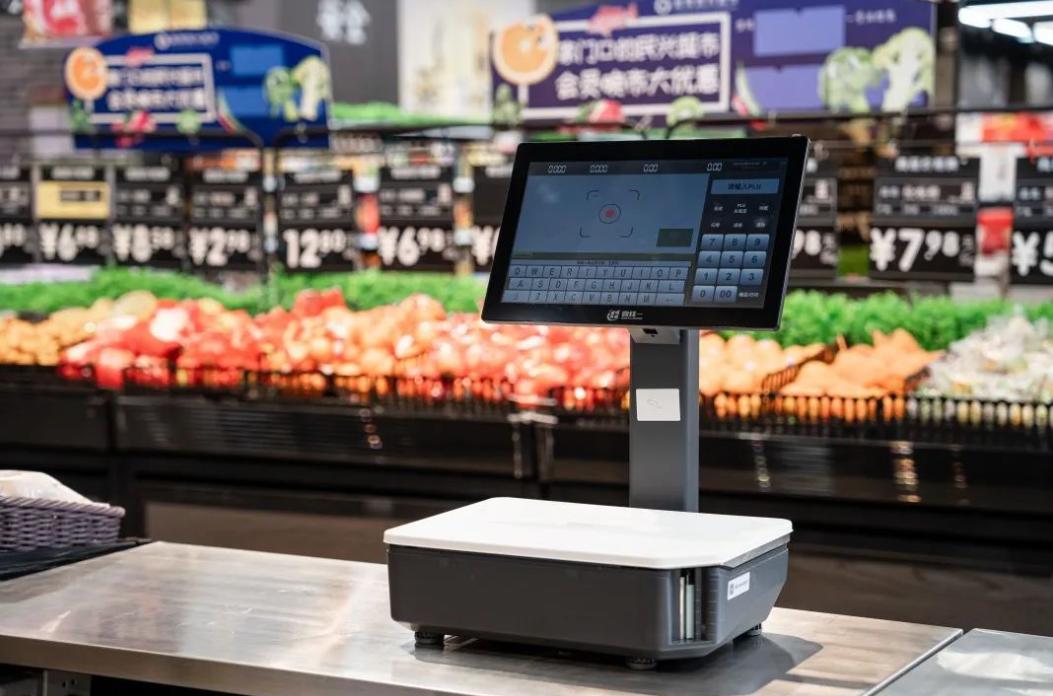 Applications of AI Scales in the Seafood Section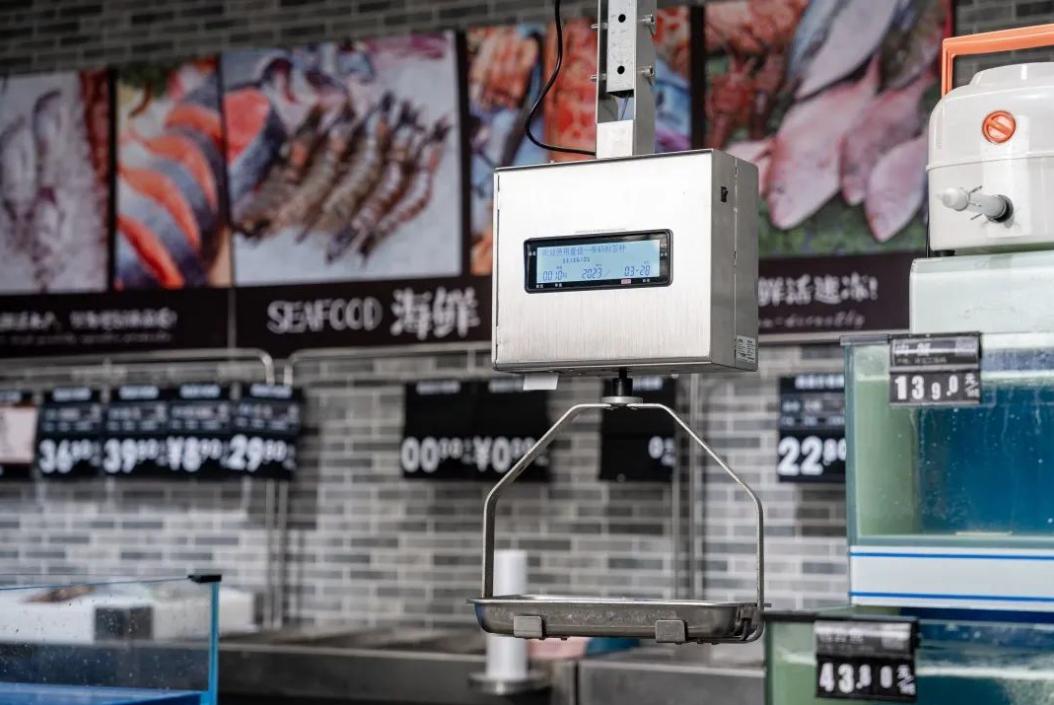 In the seafood section, XiaShang Supermarket uses the C-H1 hanging barcode label scale from the ONEPLUSONE brand. Made of 304 food-grade stainless steel, it eliminates concerns about direct contact with fresh seafood. With its white backlight and dual-sided dot matrix LCD display, both operators and customers can clearly see the weight and price of the products. The unique anti-shake design can quickly stabilize the scale pan, saving weighing time and ensuring more accurate measurements.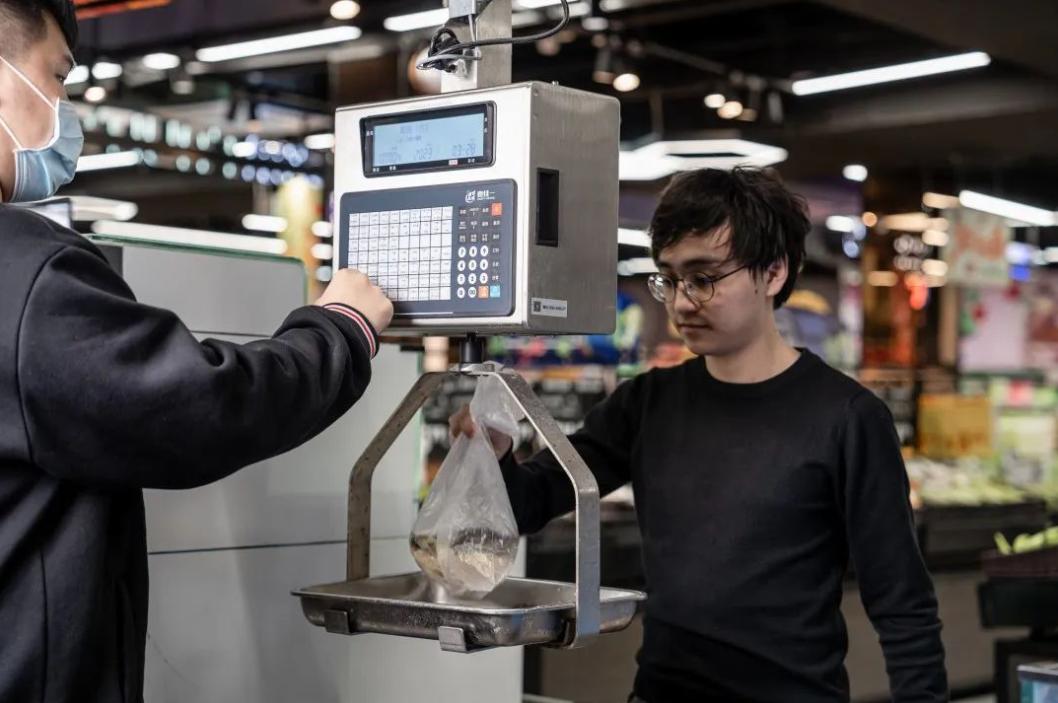 Applications of intelligent POS terminal in the Checkout Area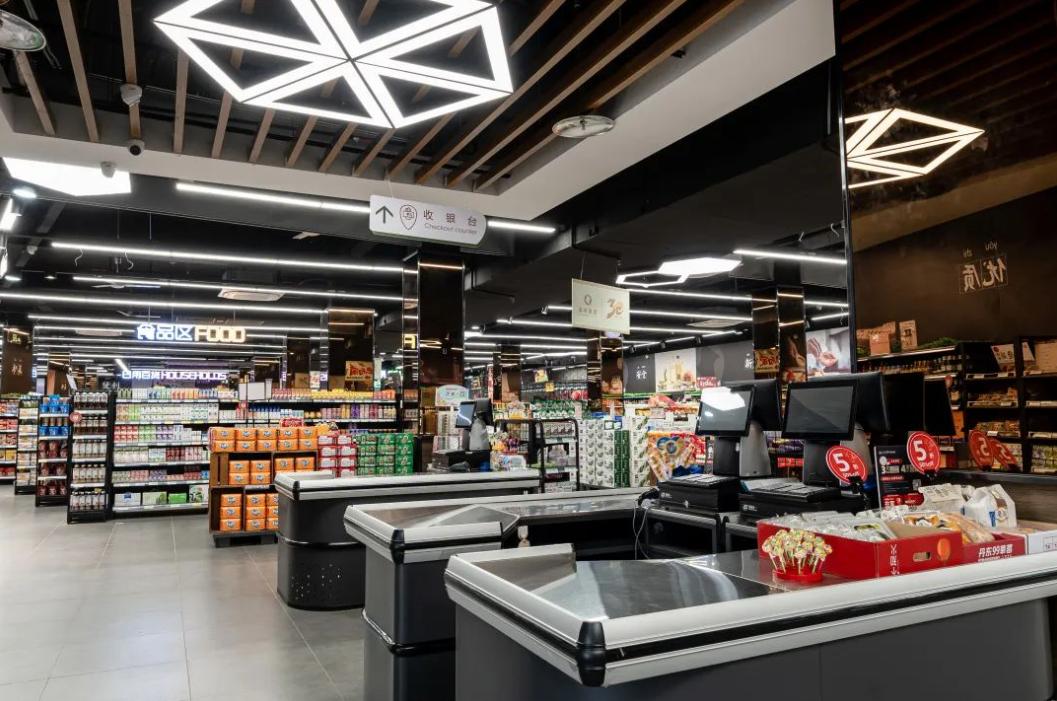 In the checkout area, XiaShang utilizes the HSP2000 intelligent POS terminal from the ONEPLUSONE brand. With its stable operating system, sturdy quality, and adaptability to various application scenarios, it provides XiaShang with a more convenient and efficient shopping experience.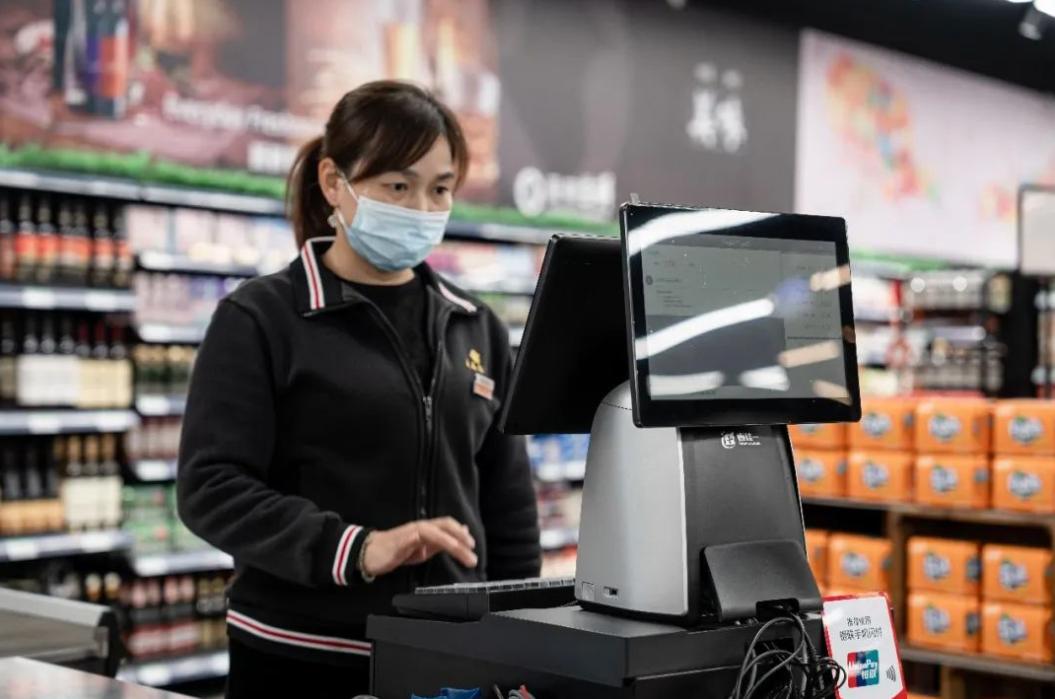 Applications of Label Printers in the Back-office Office Area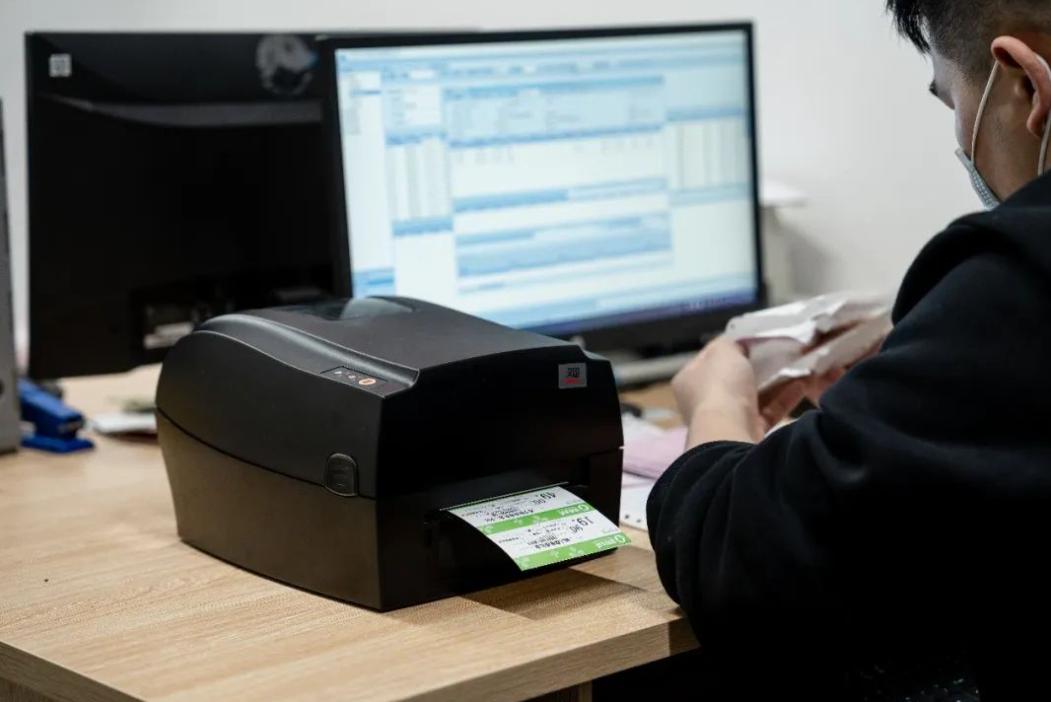 In addition to the various application scenarios in the front-end, XiaShang also uses the HPRT HT300 label printer in the back-office area for printing price tags. With support for both thermal and thermal transfer printing, a 300-meter long carbon ribbon, a compact design, low-noise printing output, and easy operation, it has quickly become an essential tool for changing price tags on supermarket shelves or during promotional activities.
Successful Transformation and Upgrade by XiaShang
By introducing the AI electronic scales from the ONEPLUSONE brand, XiaShang Supermarket has achieved efficiency improvements, increased customer satisfaction and loyalty, and reduced labor costs. It has also laid a solid foundation for XiaShang to continue playing a vital role as the main distribution channel for basic livelihood materials such as "vegetable baskets" and "rice bags" in Xiamen City.
In the future, the HPRT subsidiary, ONEPLUSONE brand, will continue to keenly observe market demand and provide professional weighing solutions to help retail enterprises upgrade and transform their weighing processes. This will assist businesses in reducing costs, improving efficiency, and delivering genuine time, labor, and money savings to retail enterprise users.