Seven Key Factors to Consider When Choosing the Right Digital Fabric Printer Manufacturer
Digital fabric printing has revolutionized the textile industry by enabling faster, more flexible, and more sustainable production of printed fabrics. Fabric designers and manufacturers can now easily produce intricate patterns, photographs, and other graphics on a variety of fabrics, including cotton, silk, polyester, and even leather. Nevertheless, it's not easy for them to select a reliable printer brand since a wide variety of printers flood the market nowadays. Here we will provide you with five 'golden' elements you must take into consideration in the selection of the right digital fabric printer manufacturer.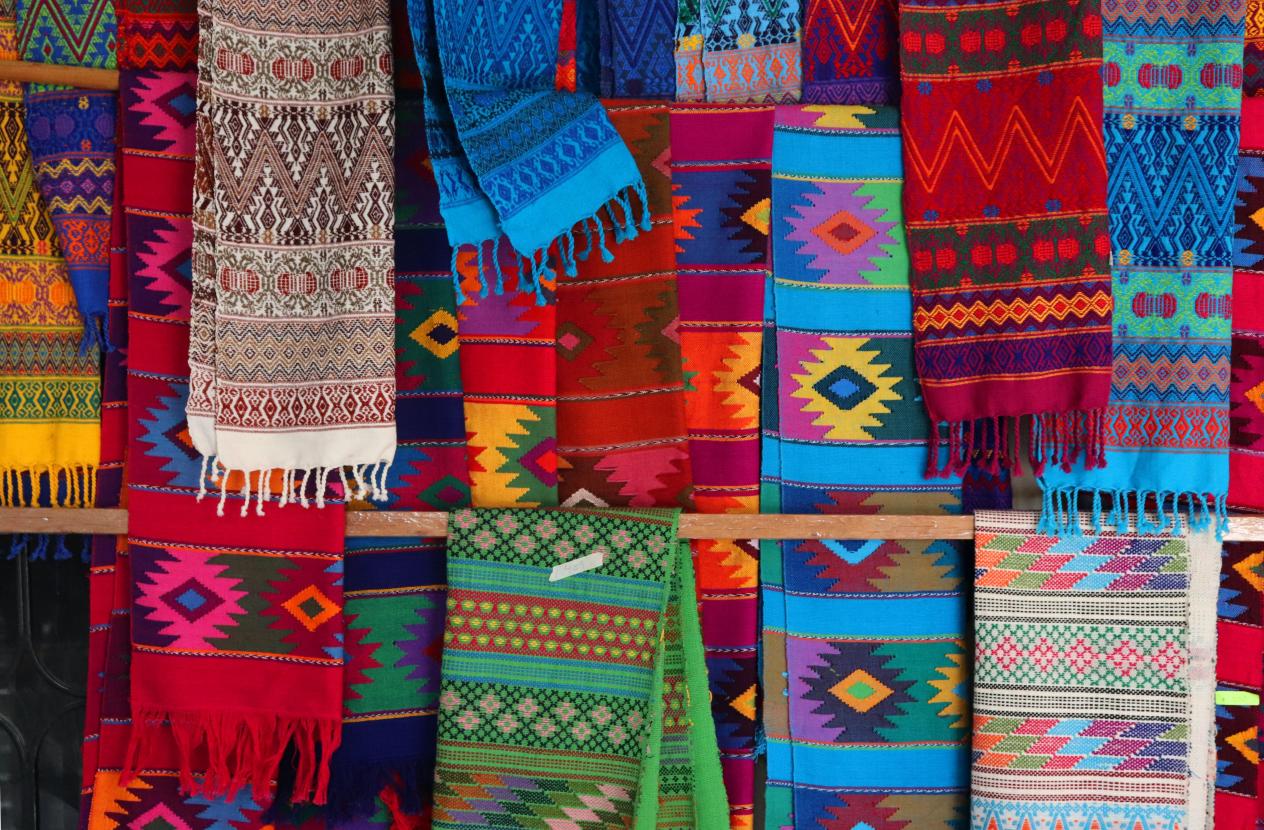 A profile of the digital textile market
First of all, let's have a look at the worldwide digital textile market and how quickly the demand for digitally printed fabrics is growing. According to Fortune Business Insights, the global Digital Textile Printing Market size is estimated to reach USD 311.7 million by 2028 and exhibit a CAGR of 10.1% during the forecast period. The vast demand for printed fabric materials and textiles has induced fabric designers and manufacturers to adopt digital printing technology for better and faster fabric printing.
In 2021, the output of digitally printed fabrics accounted for over 15% of the entire textile output, and this percentage is expected to grow in the future.
The history of digital fabric printing can date back to the mid-1990s when the first inkjet fabric printing machines were developed. Before that, fabric printing was done through traditional methods like screen printing and block printing, which were time-consuming and labor-intensive. It's remarkable that in just less than 50 years, digital textile printing has been widely used and gradually replaced conventional printing methods.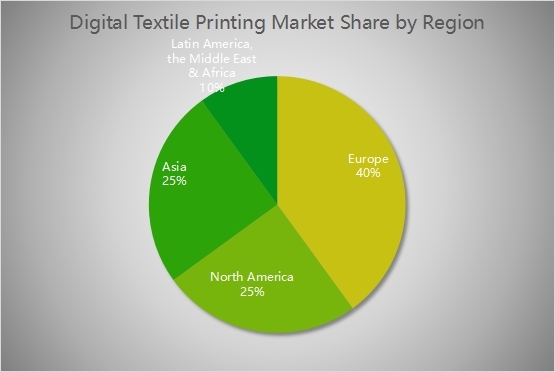 The pie chart above shows the regional market share in the digital textile printing market. Europe accounts for the largest share,and next is North America. Remarkably, Asia has become the region with the fastest-growing demand for digital fabrics in recent years.
No doubt, the outlook for digital textile printing is bright. Printer manufacturers are continually striving to develop more advanced and intelligent printers to cater to customer needs.
How to choose the right digital fabric printer manufacturer
So the question is, how to choose the right digital fabric printer Manufacturer, to buy printers from? Below are five bullet points of information that you need to know before considering purchasing your digital fabric printers:
Printer specifications:
the most crucial part you should know is the technical specifications of the printers. It includes details such as print speed, resolution, maximum printing width, ink type, and any other relevant technical specifications that would be important to you. Once you have identified the necessary printer specifications, your search will become more focused, making it easier to choose from a selection of brands.
Printer quality:
a close second is the quality of printing technology offered by the manufacturer. You want to ensure that the technology used by the manufacturer is of high quality and can meet the customer needs. It is important to research the printer's capabilities and performance before making any purchase decisions.
Manufacturer's strength:
it refers to their ability to consistently produce high-quality printers, offer excellent customer support and technical assistance, and provide ongoing product development and innovation.
A strong manufacturer invests in research and development to stay ahead of the competition and bring new products to market. They also have a reliable supply chain to ensure that their printers are always available when you need them. Additionally, a strong manufacturer has a proven track record of delivering excellent customer support and technical assistance to help customers troubleshoot any issues that may arise.
Pricing:
another critical part would be the pricing structure for the manufacturer's digital fabric printers. It includes not just the initial purchase price of the printers, but also any ongoing costs such as ink or maintenance fees that may be required to keep the printers running smoothly.
Warranty and support:
it's important to understand the warranty and technical support options provided by the manufacturer or brand for their digital textile printers, which typically include the duration of the warranty period, the types of repairs or replacements covered, and the expected turnaround time for support requests.
Compatibility and integration:
you need to figure out if digital fabric printers of this manufacturer are compatible with other systems or software that may be required by potential customers. This includes things like design software, RIP software, and other tools which are commonly used in the textile industry.
Customer feedback:
the last part is feedback. Get to know what kind of feedback this manufacturer has received from other customers who have purchased and used their digital fabric printers. This can include reviews, testimonials, or case studies that demonstrate the quality and reliability of their products.
Through the survey in these five aspects above, you would get a comprehensive understanding of the digital textile printer manufacturer. And by further comparison with other suppliers, you are expected to make a wise choice eventually.